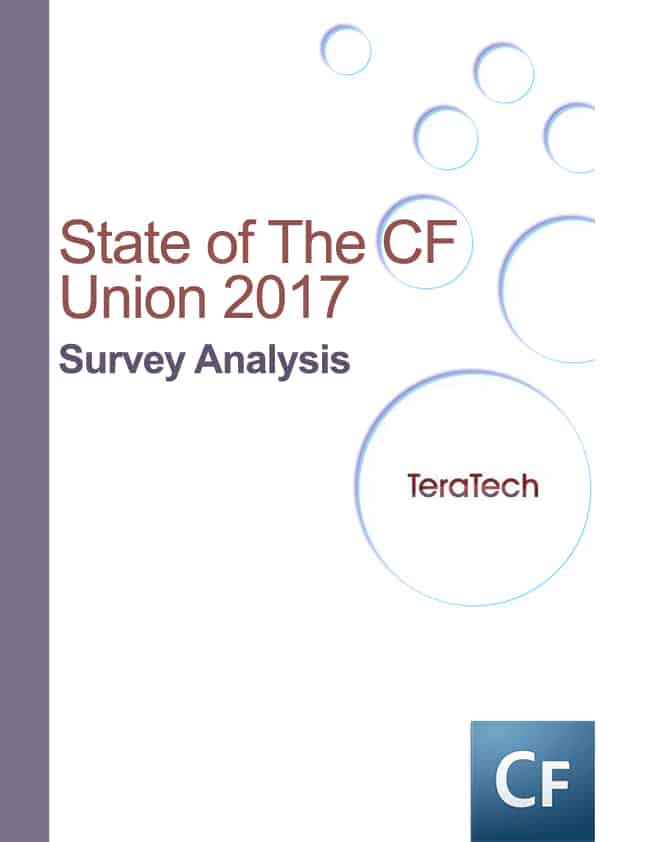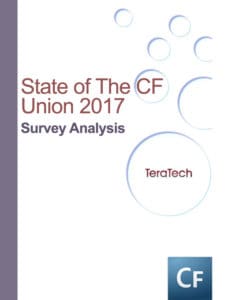 We have run the State of the ColdFusion Union Surveys for nearly 10 years now. This year was particularly inspiring – interesting results too!
Special thanks to Brad Wood who edited the survey questions and reviewed the results with me in two webinars. We have summarized all the ColdFusion analysis and commentary in this 72-page report. Highlights include:
It's nice to see the ColdFusion 9 numbers finally shrinking.
Lucee 5 is actually more popular than CF 10 or CF 2016.
Why having your laptop on Linux can be a good idea.
What is the most popular framework? A surprising number are still using a custom homegrown framework or no framework at all.
Surprisingly, ORM isn't an incredibly popular option in the ColdFusion community.
What exactly is mocking and why should you be using it?
How to avoid going through thousands of lines of codes just because you upgraded the server.
IDEs and tools are always a good place for a healthy discussion among developers – CFers are no exception.
Most CFers are using Chrome and only fire up Firefox when Chrome is feeling sick for the week.
The average age of web-based technologies is actually 22-23 years. If you look at Java, Ruby, JavaScript, HTML, CSS, and SQL (which is about 45 years old), the average language being used to write web applications is actually a bit older than ColdFusion. We're below average age-wise, but the language is very mature.
Who are the "darker dark matter" CFers who don't even go to conferences even though they're still coding in ColdFusion?
What aspects of ColdFusion might be keeping your company from using it.
Did you know about all the modern tooling and resources available to ColdFusion developers? Read what you might be missing.
The difficulty of finding CF developers + the radical solution!
About the speakers:
Brad Wood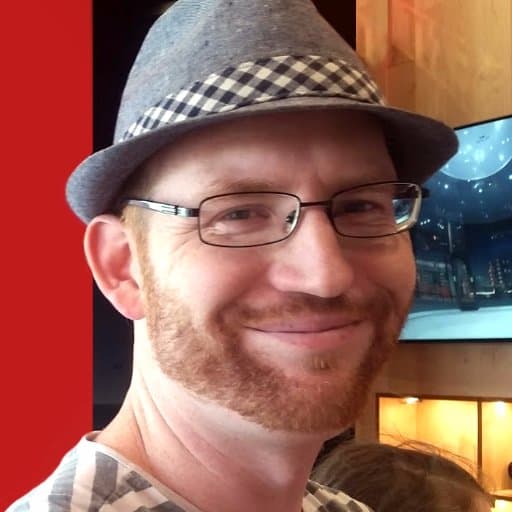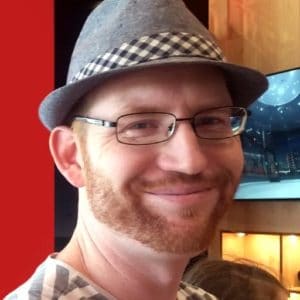 Brad has been programming ColdFusion since 2001 and has used every version of CF since 4.5. He first fell in love with ColdFusion as a way to easily connect a database to his website for dynamic pages. He enjoys configuring and performance tuning high-availability Windows and Linux ColdFusion environments as well as SQL Server. Brad is the ColdBox Platform developer advocate at Ortus Solutions and lead developer of the CommandBox CLI.
Michaela Light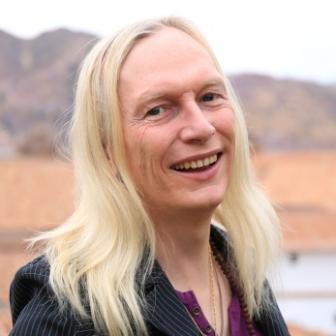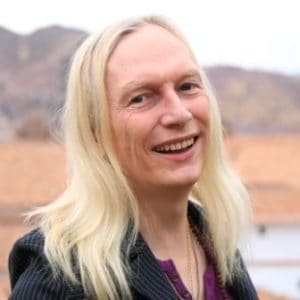 My name is Michaela Light and I love solving business problems and creating high-quality custom software so I founded TeraTech.
I have worked extensively with ColdFusion, SQL and Visual Basic. I have been programming and doing project management for over 35 years. I have both a Bachelors and Masters degree in math from Cambridge and graduated in the top 10% of my year.
I also teach Kundalini yoga and energy healing. I love helping people grow and transform. Practicing yoga has helped me succeed in IT because it keeps me calm in the middle of high-pressure projects!