If your web application is connected to the public Internet, it's under attack right now!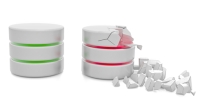 What's the cost of failing to stop the bad guys?  Your data in the wrong hands, the costs of forensic audits, consumer lawsuits and fines.  A typical data breach could cost a small business merchant tens of thousands of dollars and years of damage to your brand.
In this Webinar, Vlad Friedman, CEO of Edgewebhosting, one of the nation's top mission critical managed hosting companies, will discuss:
Current Threats
How to architect a high security hosting platform
Tools to protect against and detect attacks
Configuration Best Practices (including ColdFusion)
Strategies for using Cloud Computing while maintaining high security.
Join in to learn how some of the world's top organizations protect sensitive data and strategies successfully used by Edge to stop over 15 million attacks per day.
Bio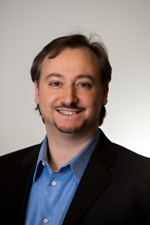 Vlad founded Edgewebhosting in 1998 as the hosting space was just starting to emerge using a managed hosting model.  The business was built around implementing and supporting complex 100% uptime mission critical platforms at a predictable monthly cost.  Edge's solutions regularly combine physical and virtual cloud technologies into a single solution that balance's cost and performance.
Edge started as a single server in a closet, a T1 internet line and 1 employee at startup has transformed into a team of 50 technical gurus managing over a 2000 servers and devices across several geographically diverse data center locations servicing a wide range of customers including enterprise accounts such as Fortune 100 insurance carriers, publicly traded corporations, political parties, nonprofits and commercial entities.
Vlad's customer centric vision has allowed Edge to achieve 117% growth rate in the last 3 years with less than 1% churn rate.
Prior to Edge, Vlad founded and operated Atlantic Computer Systems, a system integration and software development firm that focused on creating client/server software solutions helping solve large scale challenges for the automatic logistics and transportation industries.
You can reach Vlad at www.edgewebhosting.net
Webinar details
| | |
| --- | --- |
| Title: | Proactive server hacker protection |
| Date: | Tuesday, January 14, 2014 |
| Time: | 1:00 PM – 2:00 PM EST |
After registering you will receive a confirmation email containing information about joining the Webinar.
System Requirements
PC-based attendees
Required: Windows® 8, 7, Vista, XP or 2003 Server
Mac®-based attendees
Required: Mac OS® X 10.6 or newer
Mobile attendees
Required: iPhone®, iPad®, Android™ phone or Android tablet
Space is limited.
Reserve your Webinar seat now at:
https://www4.gotomeeting.com/register/362143823