Kishore Balakrishnan talks about "Adobe CF Summit 2020 (What to Expect)" in this episode of the CF Alive Podcast, with host Michaela Light
"This situation is not right for having physical events this year. So we are going to make it online. And we are very excited to that this is going to be one of the biggest conferences for CF this year…"
Show notes
What exactly is CF Summit?
One place where all CF devs, designers, decision-makers and thought leaders come together

Meet the CF engineers in person
How many years has CF Summit been running?
8 years

This year goes online
CF Summit virtual event stats and interesting facts
No cost. It is FREE 

No visa needed

No hotel room booking 

Other advantages as well

Dev Week for CF Summit East 

10x bigger than physical event last year 

This year will be the biggest CF Summit event

Anyone in the world can attend 

Most of the sessions in the US time zone

Some will be in European and Asian time zones

Expecting 5000 attendees 

There will be a way to get a copy of the code

Up to speakers to share or not

Should be available immediately after the session is finished

OK to raise hands and ask questions

Anything could happen

Home office new rules apply 
How can I attend it?
The new platform for attending an online webinar (to be announced)

No waiting for recordings to come out

Will be available immediately 
Best practices for attending online events
Watch in your time zone

No back to back talks scheduled

Enough time to move at your own pace
Why is it so important to the CF community?
Shows Adobe is fully backing CF

Show new features in new CF releases

65% of attendees are new to CF Summit

Seeing who is using CF and cool ways they are using

Community building
Revealing the Speakers and topics that you are excited about
35 speakers already selected

Once they confirm it will be announced on website

Some names are already on the list

Charlie Arehart

Matthew Clemente

Elishia Dworak

Dave Ferguson

Pete Freitag

Brian Claas

George Murphy

Rakshith Naresh

Brian Sappey

Dan Skaggs

Mark Takata

Dan Wilson
Topics
CF 2020

CF Lambda 

Modernizing CF Apps 

API manager

PDF functionalities 

Security of CF Apps 

SQL

CommandBox

And many more…
Dates
November 17-19, 2020.

Usually in October

Had to push to November because of the priorities in Adobe crew on CF 2020 release

Two days, but prolongs to three because of the different time zones 
Cost
Location
Usually in Las Vegas, but online this year
What is new this year?
ColdFusion 2020 should be launched and widely discussed 
Other CF Summits
Why should CFers go to CF Summit?
Learn about a lot of changes in ColdFusion in recent years

Especially now 

CF goes to cloud 

Talk to CF experts and developers

Also with Adobe CF crew 

Drop by Adobe booth anytime during the conference

Contribute to the future of ColdFusion (2022)

Raffles during the event
When is ColdFusion 2020 going to be released?
In 2020 🙂

3 more months in 2020 left, so not long 
What are

you

looking forward to at CF Summit?
Mentioned in this episode
Listen to the Audio
Bio
Kishore Balakrishnan is a Principal Product Marketing Manager at Adobe Systems with a Master Degree in Computer Applications. At Adobe he has held roles of a Quality Manager, Program Manager before becoming the Product Marketing Manager. He enjoys being the 'voice of the customer' within the organization, liaises with the sales team to facilitate the selling process and clearly communicates the why, what and when to the marketplace for CF. He lives in Bangalore with his wife and kid. Kishore loves his long runs and cooking.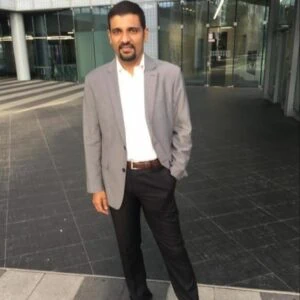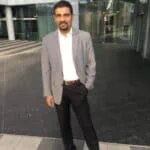 Links
Interview transcript
Michaela Light 0:01
Welcome back to the podcast. I'm here with Kishore Balakrishna, from Adobe all the way from India. And we're gonna be talking about CF summit 2020. And there's lots of new things happening this year. So very excited about that. But before we go on if you don't know who he is, he is the principal Product Marketing Manager at Adobe full cold fusion. And now as well as taking care of marketing and organizing CF summit, he also does some cold fusion sales help as well. And just in case you think he's just some kind of marketing genius alone, he actually did a degree in computer applications. So he actually understands was programming stuff as well. So welcome Kishore.
Kishore Balakrishnan 0:42
Thanks for it all. It's always great to be back talking to you.
Michaela Light 0:46
Yes. And good to hear from you. So what exactly is CF summit? 2020? Because I'm assuming it's not going to be happening in Las Vegas this year?
Kishore Balakrishnan 0:57
Unfortunately, no, we would not be having it in Las Vegas this year. Next year, definitely not the Unfortunately, this situation is not right for having physical events this year. So we are going to make it online. And we are very excited to that this is going to be one of the biggest conferences for CF this year.
Michaela Light 1:21
Wow. When you say the biggest How big do you think it will be?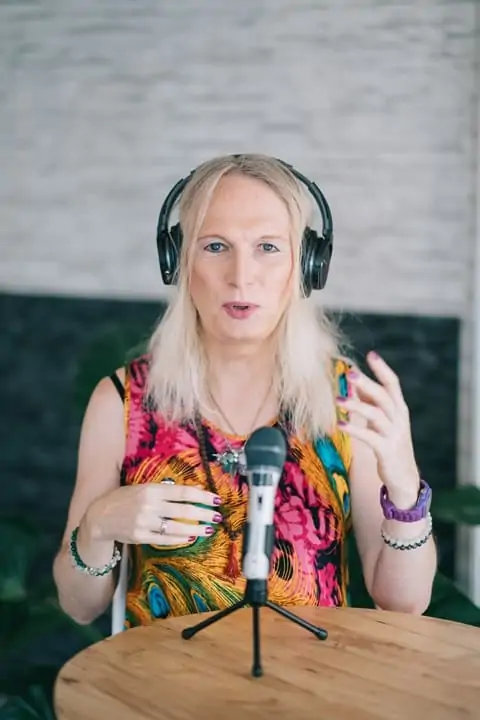 Michaela Light is the host of the CF Alive Podcast and has interviewed more than 100 ColdFusion experts. In each interview, she asks "What Would It Take to make CF more alive this year?" The answers still inspire her to continue to write and interview new speakers.
Michaela has been programming in ColdFusion for more than 20 years. She founded TeraTech in 1989. The company specializes in ColdFusion application development, security and optimization. She has also founded the CFUnited Conference and runs the annual State of the CF Union Survey.
Join the CF Alive revolution
Discover how we can all make CF more alive, modern and secure this year. Join other ColdFusion developers and managers in the
CF Alive Inner Circle
today.
Get early access to the CF Alive book and videos
Be part of a new movement for improving CF's perception in the world.
Contribute to the CF Alive revolution
Connect with other CF developers and managers
There is no cost to membership.