After the success at the CF Summit East in Washington DC, it seems that the spring conference season is fully underway.
Our next major upcoming conference is the much anticipated Into the Box 2019.
The conference will be held in just inside the Houston, TX region at The Woodlands. It will run for three exciting days starting on the May 1st with pre-conference workshops and culminating on May 3rd with Closing remarks and a raffle.
Pre-Conference Workshops- Into the Box 2019
Much like last year's Into the Box, Ortus will offer an awesome selection of pre-conference workshops. This is a great hands-on experience and training that will prove invaluable to your CFML and Box needs.
The Workshops available are:
It may seem that Into the Box 2019 is conducting the same great workshops they held in 2018. And that's true to an extent. They are providing the same great content, but with more information due to major CF events. (Like the release of CF2018.)
Not only is there great, fresh info, but Ortus has tacked on two other workshops to choose from. (ContentBox and CFML Security)
These workshops alone are well worth the time spent at Into the Box 2019. Each workshop costs $499. However, you can get one paid workshop and general admission with the All Access Pass for $699.
Sessions for Into the Box 2019
Following the good practice established in the previous years, there will be two separate tracks running on each day of the conference. All of this after the hour and a half breakfast of course.
Sessions will be provided on many different areas of CFML, programming, and Box tools. Let's take a look at just some of what waits in store.
CBStreams : Accelerate your Functional Programming with the power of Java Streams with Matt Gifford

Cloud Viral with TerraForm with George Murphy

Beyond "Read All": Build Fine-Grained Control of Amazon Web Services in Your CFML App with Brian Klaas

Multi-Language / Multi-OS Communication using RabbitMQ with Wil de Bruin

Voulez-vous… add another spoken language to your app? with David Belanger

Migrate yourself with cfMigrations with Eric Petersen

ColdBox Elixir v3: What's New and Improved with Jon Clausen

Faster DB Development with QB with Andrew Davis

And Much Much More! 
Into the Box is going to be chock full of killer sessions and top rate speakers. This is one conference you don't want to miss out on.
Big Discounts for Into the Box 2019
Some might say that the most frustrating part about going to a conference isn't the conference. It's everything else. The flight and hotel arrangements particularly … They can add up to equal a huge headache and lack of motivation.
That's why the folks over at Ortus came together to make your life easier when it comes to those arrangements.
Hotel Accomodation
Please call Hyatt Place Reservations at 855-312-7268 and request the group code G-ORTU to receive a discounted group rate. You can also go online at houstonthewoodlands.place.hyatt.com and enter the group rate shown above in the Corporate or Group Code box. Reservations with this code must be made by 03/24/2019.
Additional Info
Check-in time: 3:00 pm
Check-out time: 12:00 pm

United Airlines
To receive your 3% – 10% Discount on United Airlines flights to Houston for intothebox.org, you can book online at united.com/meetingtravel and provide discount code ZGHR181193 in the Offer Code box, under Promotions and certificates. Or, for a $25 service fee you can call United Meetings at (800) 426-1122 where a ticketing agent can help you by phone using the discount code and agreement code: 181193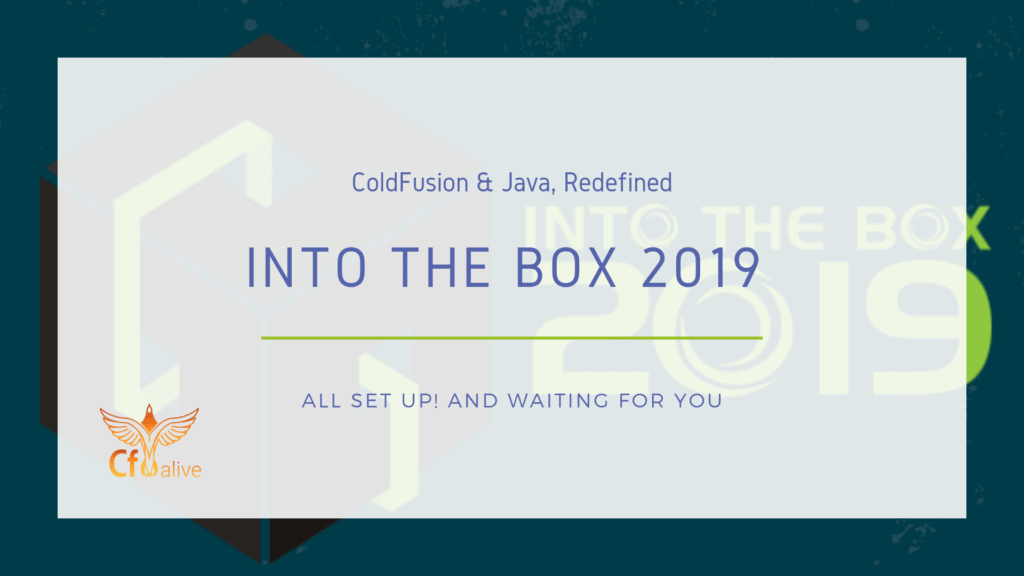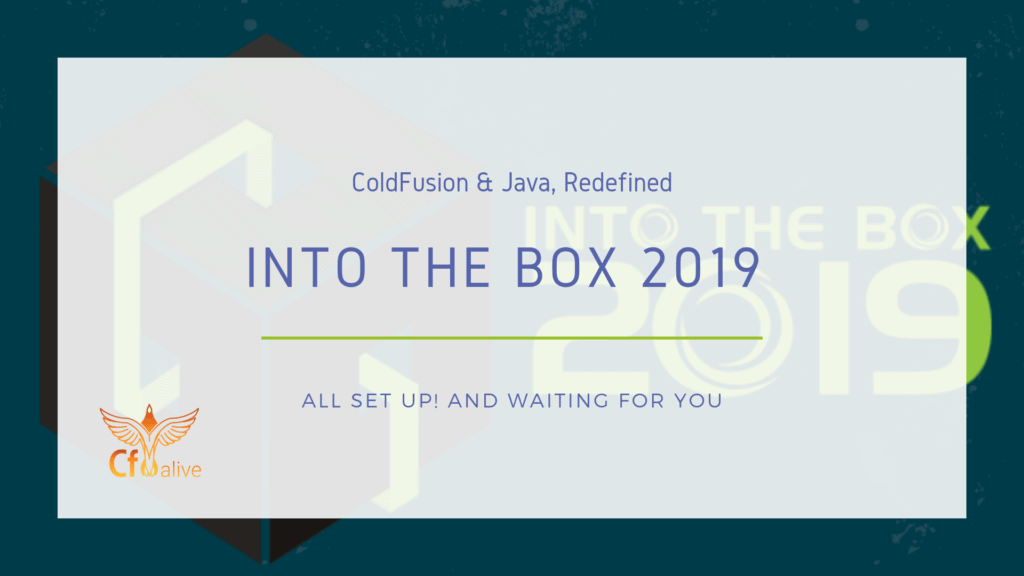 So in short….

I would love to encourage everybody with the means available to head over to Houston and check out this year's Into the Box conference. Let's show our support for each other, our platform, and people at Ortus who do so much for us.
Are you an introvert? Worried about missing out on what could be the greatest ITB ever? Check out these tips on how to conquer conferences and properly network!
Do you have any other great conference tips? Let us know in the comments below. If you like what you see, go ahead and follow us on Twitter at TeraTechCF and never miss an update.
Cheers!
Join the CF Alive revolution
Discover how we can all make CF more alive, modern and secure this year. Join other ColdFusion developers and managers in the
CF Alive Inner Circle
today.
Get early access to the CF Alive book and videos
Be part of a new movement for improving CF's perception in the world.
Contribute to the CF Alive revolution
Connect with other CF developers and managers
There is no cost to membership.