Gavin Pickin talks about "Into The Box ColdFusion Conference 2022 (new details revealed) " in this episode of ColdFusion Alive Podcast with host Michaela Light.
Your community 20% discount code is:

TERAITB20

 

You can use it either for just the conference, or 

the full access pass (Conference+Workshop)
"…with the [ITB] conference, it's a great way to look at a lot of different things. …usually people have heard of ColdBox, it's the biggest of the three MVC frameworks still left in ColdFusion, (according to the … state of the CF Union survey). Framework One is still up there, but it doesn't have the same support now that Sean Corefield moved on, and then CFwheels has been revived in that doing well, too…"


Show notes
What is Into The Box conference?
Started with ColdBox Developer Week, then Ortus Developer Week.

2022 is the 9th edition.

Started as a pre-conference before CFObjective

Houston 2016 was the first ITB standing on it's own legs without piggy backing onto another Conference.

1 day before a 3 day conference was tough, we moved so we could get 2 days.

We have PLENTY to TALK ABOUT – so didn't take us long to need more than 2 days in our own conference.

Box products and general CF topics
Why did we need our own conference?
Made a name for ourselves at Ortus at first with Documentation, and now through tools

Great way to network as a Professional Open Source company, meeting clients and our contributors.

ColdFusion as a whole, likes to keep most talks framework agnostic, so we needed our own conference to show all of the content we get demands for.

Every year is improving.

Great response when we offered one day workshops, and in the past even 2 days of workshops, plus 2 days of the conference, 4 great days of content, and the attendees loved it.

And ITs GROWN AND GROWN until this year's conference, and it looks like the best one yet!!!!!!!
Why ITB?
Advantages for our company

If given the chance to attend the conference, it will help our company to:

Learn from ColdFusion industry leaders and Ortus core team members.

Inspire new ideas to use on projects within our company.

We will catch more bugs with improved testing practices earlier, costing us less money in support and maintenance.

Learn more about Package Management with ForgeBox and CommandBox, to better utilize community libraries, so we don't have to reinvent the wheel all the time.

All Into the Box Attendees get a free month of CFCasts.com – Ortus' great online video training website.

All of the Into the Box Videos will be made available after the conference for attendees, so we can watch all of the sessions, even the sessions we missed in person.

Advantages for you

As far as why I'm excited at the prospect of attending this conference:

There's an impressive line-up of experts who are working with technologies, tools, and methodologies we use daily.

Hands-on workshops with experts allow me to learn new practices and techniques and improve my skills.

The friendly, intimate spirit of the conference makes it easy to interact with speakers and ask questions.

As the conference attracts seasoned developers, I'm excited to learn from everyone and discover their experiences and best practices from their projects.

The ColdFusion/CFML-related technology is changing rapidly; it's essential to learn what's possible and current in the ecosystem and dive deeper into those areas we need to explore.

Opportunity to network with other ColdFusion developers.
Pre-Conf Speakers

Michael Born

Matthew Clemente

Kai Koenig

Brian Rinaldi

Charlie Arehart

Mark Takata

Raymond Camden

In Person Speakers

Abram Adams

Brad Wood

Dan Card 

Daniel García 

Eric Peterson

Esmeralda Acevedo 

Gavin Pickin 

George Murphy 

Grant Copley 

Javier Quintero 

John Farrar 

Jon Clausen 

Luis Majano 

Nolan Erck 

Scott Steinbeck 

Seth Stone 

Shawn Oden

Preconference week online sessions

1 hours sessions online, downloadable for attendees, later in CFCasts

Cold Brews: Getting Started with Java in Your CFML Apps – Matthew Clemente

Meilisearch: A Search Platform for the Rest of Us – Michael Born

Modern ways to keep on top of crashes and errors in your applications – Kai Koenig

Feature Flagging is Just Simple Booleans: False – Brain Rinaldi

Comparing and contrasting Docker images from Ortus, Adobe, and Lucee – Charlie Arehart 

Advanced Manipulation of PDF Documents using Adobe ColdFusion DDX – Mark Takata

Extending PDF Capabilities With Adobe Document Services – Raymond Camden
+ 3 more sessions TBA
Full day Workshops day before

Tuesday

10-15 attendee limit for hands on help – bring your laptop with you to learn in the class.

Luis Majano & Eric Peterson |

Async Programming & Scheduling

Jon Clausen & Grant Copley |

Containerizing & Scaling Your Applications

Dan Card & Alan Quinlan |

Legacy Code Conversion To The Modern World!

Brad Wood & Javi Quintero |

TestBox: Getting started with BDD-TDD Oh My!

Gavin Pickin & Daniel Garcia |

VueJs SPA and Mobile App with Rest APIs
In-person Community Speakers and Sessions
Scott Steinbeck |

Advanced pdf generation + Building a gitbook markdown conversion process & Building Modules

Nolan Erck |

Web Components in Your CFML Application & I'm Still Scared of Aspect Oriented Programming!

Abram Adams |

Khaos – A CommandBox Module for DevOps

Seth Stone |

Quick Start for CI/CD Automation on AWS

Shawn Oden |

I'm Just Here For The T-Shirt
In Person Ortus Speakers and Sessions
Luis Majano and Grant Copley |

cbfs: Abstract, Extend, Integrate Any File System

Brad Wood |

Securing and Tuning CommandBox Servers for production

Jon Clausen |

cbCommerce – A flexible, modular e-commerce solution

Grant Copley |

Sublime Reactivity with CBWIRE

Daniel Garcia |

Alpine.js : Declare and React!

Dan Card |

Unpacking The Box – Why so many boxes and what do they do?????

Luis Majano |

To the future with cbFutures!

Brad Wood |

ColdBox Task Scheduling Demystified

Jon Clausen |

Building Collaborative Applications with Websockets and MQ Services

Eric Peterson |

cbq — Jobs and Tasks in the Background

Eric Peterson |

cbPlaywright — End-to-End Tests with Playwright and TestBox

Gavin Pickin |

Building a CFML API powered Quiz Game with VueJS and deployed with SPA and Android + more

Esmeralda Acevedo and Javier Quintero –

Off with their heads → ContentBox 5 : Headless CMS

Daniel Garcia |

How to Debug Your CF Apps

Dan Card |

What I learned about Mental Health from my computer and its network.

George Murphy |

Configure ContentBox 5 In the Cloud the easy way
Registration
Register at

https://www.intothebox.org/

 

Your community 20% discount code is:

TERAITB20

 

You can use it either for just the conference, or 

the full access pass (Conference+Workshop)

Code samples and slides – site, cfcasts, app

What are you excited about in CFML this year?

Adobe CF Summit post conf classes

ACF 2023 news

CF Builder VS Code

Lucee 6 beta

Travel

ITB is nearer to Houstin IAH airport at the Houston CityPlace Marriott at Springwoods Village

Special conference hotel room prices
Mentioned in this episode
Dear Amazing Boss – I would like to ask for your approval to attend Into The Box 2022

Listen to the Audio
Podcast: Play in new window | Download | Embed
Subscribe: RSS
Bio
Gavin Pickin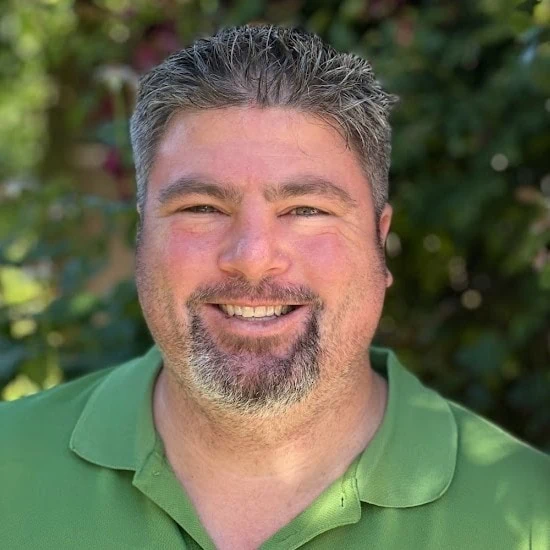 Software Consultant passionate about Building Better Businesses using CFML, JavaScript, VueJS, Docker, Training, Podcasts and sharing all my lessons learned
Gavin Pickin – Software Consultant for Ortus Solutions
Gavin started using ColdFusion in 1999 when working for the university of Auckland in New Zealand before moving to California. He has led teams, trained new developers and worked the full stack from graphic design, HTML and CSS JavaScript through ColdFusion MySQL and server administration.
Gavin has a passion for learning and cannot understand why the 9-5ers aren't listening to podcasts while changing diapers, watching video tutorials while cleaning baby bottles and folding clothes, or putting the kids to sleep with soothing phone gap mobile application cookbook recipes.
Links
Interview transcript
Michaela Light 0:02
Welcome back to the show. I'm here with Gavin pickin from autists solutions. And we're gonna be talking all about into the box ColdFusion conference 2022. Lots of new things happening this year. And if you haven't been to enter the box before, you're going to learn why you should be going. Welcome, Gavin.
Gavin Pickin 0:22
Thank you for having me.
Michaela Light 0:24
It's nice to see you back on the show. And for those of you don't know, Gavin is a ColdFusion.
expert. He does all kinds of things JavaScript, Vue js, Docker. He does trainings and podcasts. In fact, he's one of the CO hosts of the modernize or die podcast along with Brad and a few other autistic Tony ins or whatever the correct phrase is for people what they think is the way they say, or Terzian Zoo. I love it. He's originally from New Zealand, but he's now a Californian. So welcome, Gavin.
Gavin Pickin 1:03
Thanks for having me. I appreciate the time. And yeah, it's good to be on the other side of the podcast once. Absolutely, yes, it's. So maybe we should answer for people who don't know who've been asleep for the last nine years. What exactly is into the box. So enter the box. Basically, it's a conference that order started to try and give people an opportunity to see more or to box products. So before into the box even started, we had this thing called called Box developer week. So it was an online conference kind of thing. And we had three or four sessions a day, five days in a week. So we're like 20, sessions where, you know, orders and then a lot of community members, because back back in 2012 2013, when all of these sort of things started, Luis and Brad were the two big auto museums. And then we had a lot of community members that were out there. And so they'd come on and talk about all the different stuff. So we talked about log box and cold box and wire box and test box on you know, all the boxes that we had back in the older days. And then we got to the point where we had more boxes than whole box had. And so we started the oldest developer week. And because obviously conferences didn't want us to take over and have half the half the conference talking about cold box or command box or whatever. We thought, well, we should start our own little conference. So what we did is we did like a one day pre conference before CF objectives. And so we started back
in 20. Well, I guess 2013 2014. But this 2022 is the ninth edition. So we've been going strong for a long time. And after a few years, the day before CIF objective, you know, we wanted to have the base expand because one day wasn't enough, we had one day of into the box, and then there was three days of CF objective. So we're like we can't do a whole week or two days into the box and three days, you know, see if objective. So we're like, you know what? It's big enough. It stands on its own leg. So let's, let's break out and Louisa just recently moved to Houston. And so we decided to, you know, host it there. So 2016 Houston had as the first into the box, it wasn't piggybacked on to another conference. And, you know, it went really well. And so,
Michaela Light 3:27
did I remember, I think I went the second year, I think I may have missed first year, but it was an amazing event gammon about 200 people last year, I don't know how many people are expecting this year, any ideas or
Gavin Pickin 3:41
pretty close to I don't think we quite had 200 people. The first one there, but you know, we basically, we break even that's our goal with this is just to like, you know, basically make a great conference, get a lot of people who want to, you know, get there and if we can break even, we're happy. You know, we've had the budget, Adobe has to throw money everywhere, and you know, and take it as a big marketing loss. But I think, yeah, this year, we're hoping for the 150 or 200. I mean, we like the fact that it's small and cozy, and you get to know people get time to talk to everybody, you know, so we're okay with that. But it's a it's enough peace, very intimate.
Join the CF Alive revolution
Discover how we can all make CF more alive, modern and secure this year. Join other ColdFusion developers and managers in the
CF Alive Inner Circle
today.
Get early access to the CF Alive book and videos
Be part of a new movement for improving CF's perception in the world.
Contribute to the CF Alive revolution
Connect with other CF developers and managers
There is no cost to membership.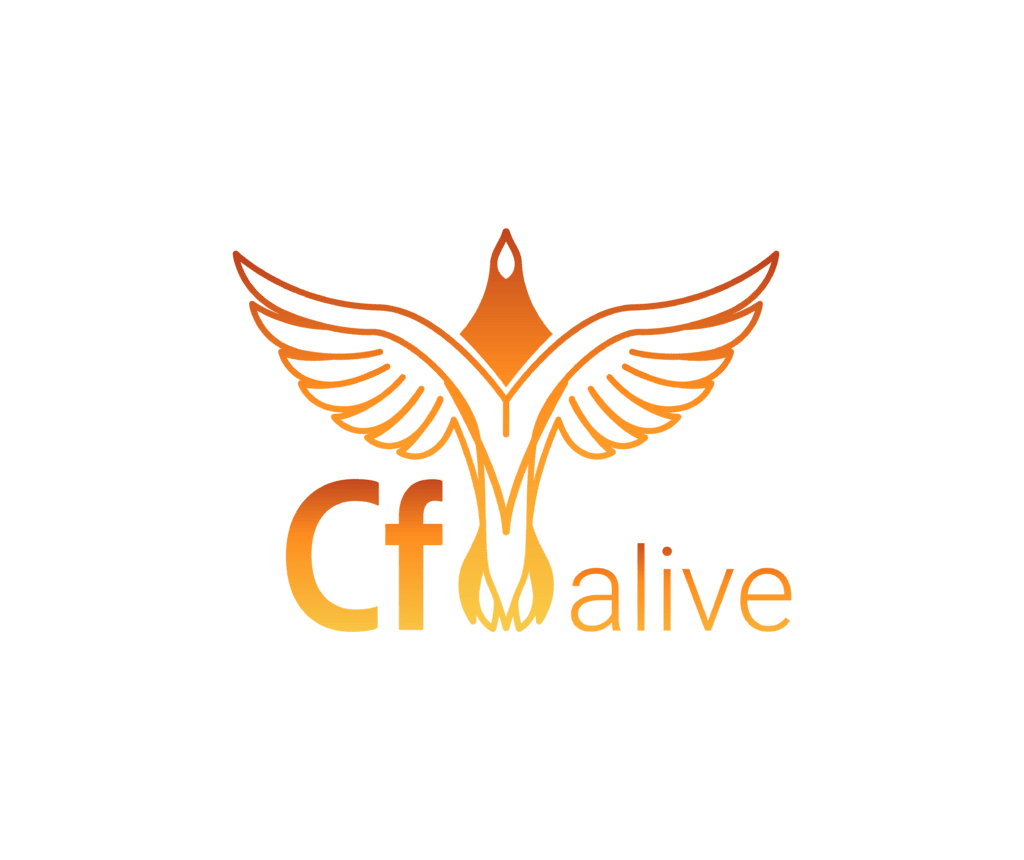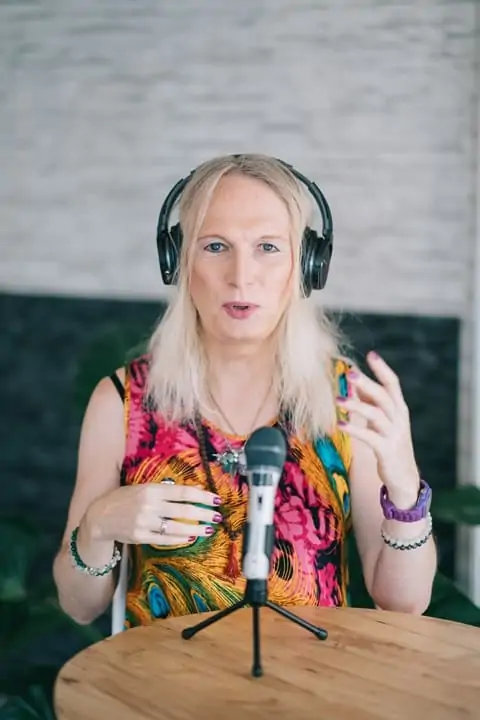 Michaela Light is the host of the CF Alive Podcast and has interviewed more than 100 ColdFusion experts. In each interview, she asks "What Would It Take to make CF more alive this year?" The answers still inspire her to continue to write and interview new speakers.
Michaela has been programming in ColdFusion for more than 20 years. She founded TeraTech in 1989. The company specializes in ColdFusion application development, security and optimization. She has also founded the CFUnited Conference and runs the annual State of the CF Union Survey.