Kishore Balakrishnan talks about "CF Summit India 2019 Revealed" in this episode of the CF Alive Podcast, with host Michaela Light.
Show notes
What exactly is CF Summit India?
Started in 2018

For people who can't travel to the US or Europe from Asia

CF Summit West in Las Vegas 8th year

Expecting 250-300, 200 registrations already one months out

Last year 210 from 173 companies

Also attendees came from Thailand, Malaysia, Singapore and other Asian countries
How many years has CF Summit India been running?
2nd year

Also CF Summit West and East in USA, expanding Adobe presence at CF Camp 2020

DevWeek in SF

NAGW (National Association of Government Web developers)

Other conf in the plans too 
Why all CFer should go?
Learn CF new features

Future roadmap of CF (through 2028)

Networking with other CF developers, CF speakers and Adobe CF senior staff

See the entire Adobe CF engineering and sales team
Revealing the Speakers and topics that you are excited about
Topic Area
– ColdFusion Roadmap and New Features coming in Next Release

– Top ColdFusion Features and Benefits

– API Development and Management

– Performance Tuning and Management

– PDF Manipulation and Advanced Security
10 speakers
0. Ashish keynote

1. Edwin – CF Security Analyzer

2. Suchika – CF Scheduler

3. Piyush – CF performance

4.  TBA –  CF API Manager

5.  Nimit/Dubey – PMT

6.  Ashudeep – Language features (2018 + u5 (Update 5))

7.  Ajay –  CF Document Management with PDF and Excel 

8.  Ketki – CF UI frameworks 

9. Rakshith CF 2020
Date
Saturday December 7, 2019

8:00 am – 4:30 pm

Evening event

Includes breakfast, lunch and breaks
Cost
Main conference Free

CF Certification in 2020
Location
Adobe Tower, Block A, Prestige Platina Tech Park, – Marathahalli-Sarjapur Outer Ring Rd

Bengaluru, Karnataka, India

560087

(Same as last year)
Other things you can do in Bengaluru?
What is new this year?
CF 2020

CF 2018 enhancements
Why are you proud to use CF?
WWIT to make CF more alive in 2020?
Talk about what CFers are doing with CF

Banks and Govt especially for security, performance and productivity
What are you looking forward to at CF Summit India 2019?
Mentioned in this episode
Listen to the Audio
Bio
Kishore Balakrishnan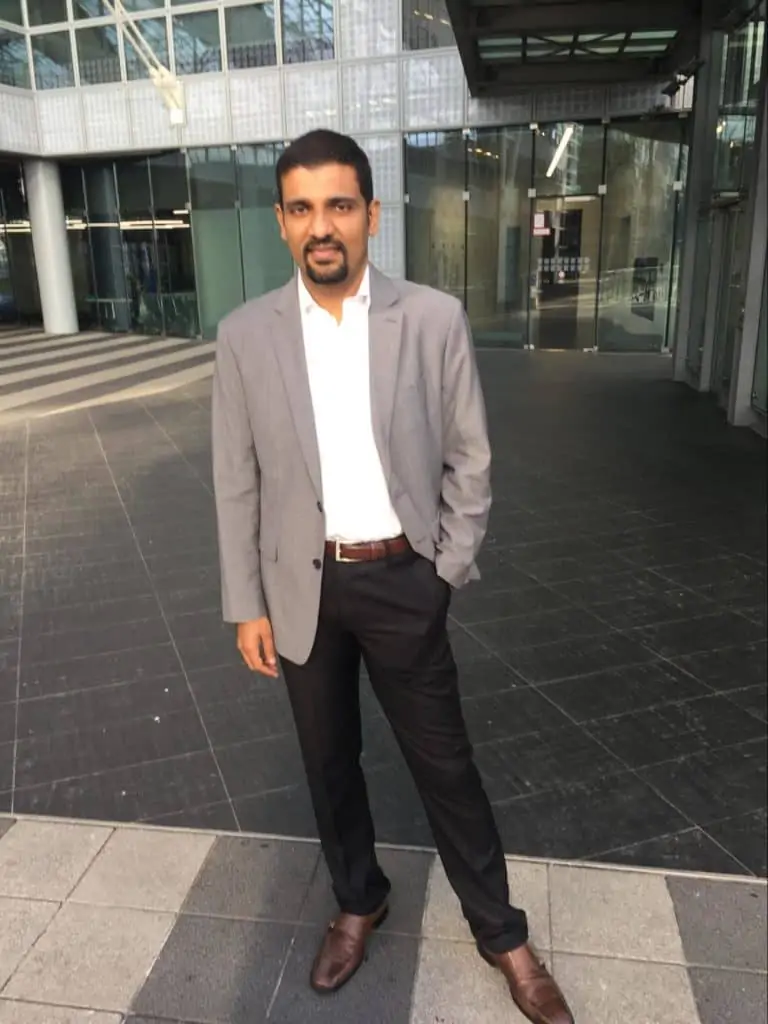 Kishore Balakrishnan is a Principal Product Marketing Manager at Adobe Systems with a Master Degree in Computer Applications. At Adobe he has held roles of a Quality Manager, Program Manager before becoming the Product Marketing Manager. He enjoys being the 'voice of the customer' within the organization, liaise with sales team to facilitate the selling process and clearly communicates the why, what and when to the marketplace for CF. He lives in Bangalore with his wife and kid. Kishore loves his long runs and cooking.
Links
Interview transcript
Michaela Light:                  00:01                     Welcome back to the show. I'm here with Kishore Bally Krishna from Adobe and we're going to be talking about CF summit, India 2019 and all the new details on that, some revealing some information that hasn't been out there publicly yet about the speakers and topics and some other cool news about the event. So welcome Kishore.
Kishore :                               00:23                     Thanks for going to, it's always good to be back talking to you about goldfish fishing.
Michaela Light:                  00:27                     Yeah, and we have lots of fans of the podcast in India. There are thousands of developers in cold fusion in India. It's a very big vise. Nicole's Adobe itself has its development headquarters for cold fusion in Bangalore ruin India. We'll talk more about that later, but perhaps four we get going about what's happening in CF. Some India, we should tell people who you are. So your principle product marketing manager for cold fusion, Adobe and you're not just a marketing guy. You actually studied computer science when you were slightly younger than you are now.
Kishore :                               01:05                     Yes, I did. My masters in conveyor does as well.
Michaela Light:                  01:08                     Yeah, and you will live the voice of the ColdFusion customer in Adobe. So when people have things they want to hear about in ColdFusion 20, 20, or 2022, they should, uh, let you know. So when you can pass it on and clearly get the team working on what people want,
Join the CF Alive revolution
Discover how we can all make CF more alive, modern and secure this year. Join other ColdFusion developers and managers in the
CF Alive Inner Circle
today.
Get early access to the CF Alive book and videos
Be part of a new movement for improving CF's perception in the world.
Contribute to the CF Alive revolution
Connect with other CF developers and managers
There is no cost to membership.