Charlie Arehart, Gert Franz, Mark Drew and Ben Nadel talk about "ACF and Lucee roundtable" in this episode of the CF Alive Podcast, with host Michaela Light.

"Michaela Light 1:41
So let's start off by looking at how Adobe CF 2021 and Lucee 5.3 and how they compare for ease of programming and  CFML.
Mark Drew 1:57
I'm gonna have to jump out of the the Adobe side. Or maybe stake my my my bad claim is that I don't really know much about Adobe ColdFusion for the last five, six years since I haven't used it.
Michaela Light 2:17
So it's okay. Ben and Charlie have been using it. And bring Yeah, I mean, just to clarify to the audience, Mark and Gert are more on the Lucee side of things. Ben and Charlie are more on the Adobe ColdFusion side of things."
Show notes
Ease of programming in CFML
Modern CFML cfscript very similar to JavaScript on front end and server side

Objects, closures, loops etc
Lambdas, promises, closures, async features, fat arrow functions
CFML more intuitive than Node.js
Blocking and async

CFML blocking by default is best – easier to code and what you need most of the time
Async iteration

CFML simplifies complex libraries and coding methods in other languages
Modern IDE
VS Code

Adobe new add on
Free CFML extensions available
Open source vs closed source
Cost
Mindset – community
When features are added
Open bug list and prioritizing
Democracy and pay for features
Add to main language or extension
Licensing differences
Lucee: free

Can pay for a support contract for tech support and other custom help

ACF:

Free for development, testing and staging servers

30 day trial turns into dev edition if no key added

standard vs enterprise
Free education std license (for teaching and students, not school administration use)
AMI also offers 30 day trial

Charges begin after 30 days

Freemium model
Hosting

Cloud

Docker
Microservices and lamada
Cores
Kubernetes clusters  and auto scaling
Compare to IBM, Microsoft, Redhat in cloud licence
Pet Freitag Fuseless AWS lambda
CFML features in ACF and Lucee
PDF support
Cloud support
Ease of Installation and hardware requirements
Zip/express/light install option

Much faster start up time (2 seconds)
Much smaller install image (50-200 MB vs 1000 MB)
Cf2021: CFPM package management to only include the features you actually use in the CFML engine

Full/gui install option
War deployment option
Silent install feature
Commandbox
Docker

Lucee images
Adobe images
Commandbox images for either

AWS AMI
Hosting options
Admin settings export/manage via json

Cfconfig (commandbox extension)
Cfsetup (cf2021 similar functionality)
Community and 3rd party tools
Rich community support, tools, ecosystem
Adobe reinventing products, not always compatible
Poisons the well of the community
CFML Engine Speed, scalability and performance
The engine does this scaling work for you
CF runs fast on real life apps
Performance issues always come down to bad code or database structure or API call delays

Developer egonomics vs performance
CFML is easy to learn and code in and sometimes you have to understand the consequence
Load testing is key to exercise your app in real life situation

Great monitor FusionReactor

Also ACF PMT, SeeFusion, Java monitoring tools

Garbage collection tuning is still a mystery to me. It's magic.
What you can expect in the future episode
Docs (links below): much more than just CFML Reference, for both
Community support (links below)
ACF
Lucee

Lucee Forum/Mailing list (Discourse)

Both

CFML slack
Facebook CF programmers group
Podcasts
CF Alive
Modernize or Die
Tech support
Adobe CF support programs
Lucee support
Third parties
Security
CFML Engine Updates
New version releases
Security hotfixes
Why are you proud to use CFML?
WWIT to make CF more alive this year?
What are you looking forward to at CF Summit West?
Mentioned in this episode
Podcast: Play in new window | Download | Embed
Subscribe: RSS
Bio
Charlie Arehart
A veteran server troubleshooter who's worked in enterprise IT for more than three decades, Charlie Arehart (@carehart) is a longtime community contributor who as an independent consultant provides short-term, remote, on-demand troubleshooting/tuning assistance for organizations of all sizes and experience levels (carehart.org/consulting).
Links
Gert Franz
Gert was born in 1967 and lives in Switzerland since 1997. He is one of the key people behind Lucee. Back in the late eighties he studied astrophysics in Munich but switched to later IT as a profession and programmed for several companies in the past as a database administrator and system analyst. Gert spoke a lot at all major conferences in the past and will for sure in the future. He is now a fellow at DistroKid.
Links
Mark Drew
Mark Drew has been programming CFML since 1996, and even though he has had forays into Perl, ASP and PHP he is still loving every line of code he has crafted with CFML.
He has been a strong advocate for open source, having worked on CFEclipse, Railo and now Lucee as well as a number of other projects. He tries to create a pull request a day, to keep the bugs at bay.
By day he helps other developers as the lead devops engineer at DistroKid, making sure that the carefully crafted artesanal code goes from laptop to server in the shortest time whilst keeping all its flavour. By night he develops games with CMD:Studio.
He has been known to do a podcast too! called the Localhost Podcast in which we talk all about the web. He also talks about the process of making games on the Level Design Podcast
Links
Ben Nadel
Ben Nadel is the technical co-founder of InVision App, Inc – a digital product design platform used to make the world's best customer experiences. As the original CTO, Ben now spends his days as a Principal Engineer, leading maintenance and development efforts on InVision's legacy platform. This includes systems monitoring, database optimization, instrumentation, back-end work, front-end work, product ideation, and research-and-development. He envisions himself as a champion of the User Experience; and, often advocates for the User even in the face of internal opposition.
Outside of work-hours, Ben wakes up at 5 am, seven days a week, so that he can attempt to stay on top of the rapidly changing world of web development. He uses these early-morning hours to read, conduct experiments, and write articles for his blog, BenNadel.com, which he has been running since 2006.
Links
Interview Transcript
Michaela Light 0:02
So welcome back to the show. I'm here with a whole bunch of ColdFusion experts here we've got Charlie, Mark Gertz and Ben and myself. And we're going to be talking about Adobe ColdFusion. And Lucy the two leading ColdFusion engines, we'll see FML engines as I should say before we get beaten up by one of the CFML hardcore people. And we're going to look at some of the different ways they are the same or alike and compare and contrast them. So welcome, guys. Thank you. Welcome. And just in case anyone listening or watching this doesn't know who these are Charlie arehart is an amazing cold fusion troubleshooter Mark Drew is really dedicated to solving difficult cold fusion problems in the United Kingdom. Well, and worldwide, I think good friends is located somewhere in the center of Europe. I think Switzerland I want to say and is leading light in the Lucy community. And Ben de Tao comes to us from I believe New York City. And he publishes pretty much every single day. I don't know how you find time to do any work. He's been there DALBAR blog is one of the most popular ColdFusion blogs out there. So
Mark Drew 1:22
I'm gonna say most popular blogs on the internet. Yes, I mean, nevermind coffee, just like I've been looking for like various different things online, unrelated to technology, by Nadel. brings me joy every day. Thank you.
Michaela Light 1:41
So let's start off by looking at how Adobe cf 2021 and Lucy 5.3 how they compare for ease of programming and C CFML.
Mark Drew 1:57
I'm gonna have to jump out of the the Adobe side. Or maybe stake my my my bad claim is that I don't really know much about Adobe ColdFusion for the last five, six years since I have haven't used it.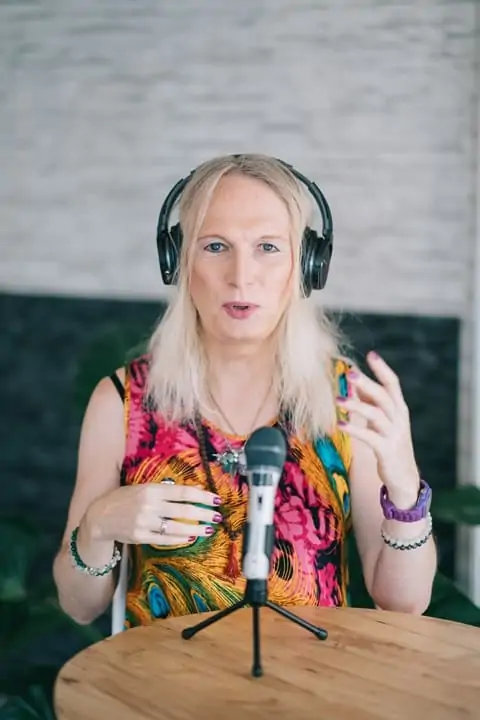 Michaela Light is the host of the CF Alive Podcast and has interviewed more than 100 ColdFusion experts. In each interview, she asks "What Would It Take to make CF more alive this year?" The answers still inspire her to continue to write and interview new speakers.
Michaela has been programming in ColdFusion for more than 20 years. She founded TeraTech in 1989. The company specializes in ColdFusion application development, security and optimization. She has also founded the CFUnited Conference and runs the annual State of the CF Union Survey.
Join the CF Alive revolution
Discover how we can all make CF more alive, modern and secure this year. Join other ColdFusion developers and managers in the
CF Alive Inner Circle
today.
Get early access to the CF Alive book and videos
Be part of a new movement for improving CF's perception in the world.
Contribute to the CF Alive revolution
Connect with other CF developers and managers
There is no cost to membership.