Mark Takata talks about "Meet the Adobe ColdFusion Evangelist (CF AMA)" in this episode of the CF Alive Podcast, with host Michaela Light.

Show notes
What is a "CF evangelist"?
What do you do

Tech evangelist vs support/sales evangelist

Mark from tech background → tech evangelist

Dev experiences

Dev relations

Support

Route issues to the CF engineering team or CF sales team

Speaking

Social Media  

listening, engage, comment

Promoting other related trainings and CF job posts

CF Pain points → CF product manager Aditya 

CF management team loves data and examples
Who is Mark
Sacramento CA

UC Davis CF dev, high volume apps
ColdFusion conferences and training
CF Summit East → online CF Dev Week

What are you looking forward to at ColdFusion Dev Week?

CF Summit West 

In person event Adobe Factors: location, corporate risk and perception, safety first
ColdFusion certification 
Training videos improved with outside help including Dave Ferguson of Learn CF in a Week

Professional test

New  lower price $149

Video will be free in future – only pay for the cert test

Gamification of training

Eval of modern CF skills in diff areas

AI/ML Git code evaluator
Licencing
We brainstormed on licensing problems from CFers and potential solutions.
Note: Mark is not an attorney, does not play an attorney on TV and does not make official Adobe licensing policy. Here he what he wrote on this:
"a clarification regarding Licensing: Any and all commentary regarding licensing during this podcast represents my personal opinion and experiences as a multi-decade ColdFusion developer. Any ideas or concepts floated do not represent Adobe's plans, goals or roadmaps for licensing. In short, I am not qualified nor even authorized to speak officially for Adobe regarding licensing terms or plans. Everything we spoke of here regarding licensing was "just Mark" chatting. Thank you for understanding.:-) " – Mark

He does however have a big influence inside the Adobe ColdFusion team. So I imagine the ideas will get back to them. 🙂 – Michaela
Cloud

AWS marketplace

300k+ downloads

Corales licenses images 

Enterprise-level

High-level virtual machine required 

30 days free trial on free AWS machine

Docker anywhere

Other cloud vendors such as Google, Azure, Digital Ocean

Sales licensing worksheet → interactive licensing tool

Blue-green licensing

Live server updates

Blue server going away

Green is new one

Only count the Green servers

Legal legacy licensing

Physical servers vs VPS vs containers vs Llamda 

Vision

Cores clause

SaaS licensing costs extra

Why does Adobe care what our programs do?

Hosting licensing
Usage of features
New package manager – much smaller install 138 MB vs 1 GB

Auto code scan
CF Report Builder
Was last in CF 2016

More users of it than Adobe realized
VS Code Adobe ColdFusion IDE
Estimated release date Q2 2022

Replacement for CF Builder?
Mentioned in this episode
Podcast: Play in new window | Download | Embed
Subscribe: RSS
Bio
Mark Takata has been a full-stack application developer, graphic artist, UI/UX expert & technical writer for more than 20 years. He has extensive professional experience in ColdFusion, C#, JavaScript, VB.net, SQL and several other languages. He is currently the Technical Evangelist for ColdFusion at Adobe and has served in that role for the past 9 months. In his limited spare time, Mark enjoys mountain biking, overlanding in his Jeep, and playing Destiny 2 (horribly).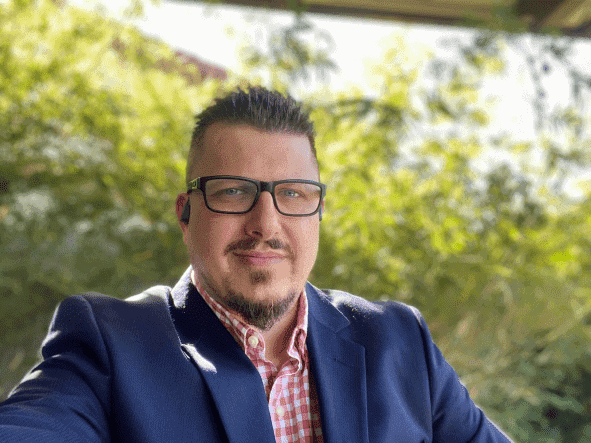 Links
Email: Takata (at) adobe.com

CF Slack Mark Takata
Interview Transcript
Michaela Light 0:02
Welcome back to the show. I'm here with Mark Takata. And he's the Adobe ColdFusion. Evangelist. And we're going to do an Ask Me Anything episode. So I've been asking questions from listeners, got a lot of tough questions, he's agreed to take them. He does have a few boundaries. But you know, he's the very open and transparent guy. So welcome, Mark.
Mark Takata 0:27
Thank you. Thank you. I'm really glad to be here. Thank you for having me.
Michaela Light 0:31
And for those of you who don't know him, he's been doing full-stack application development for more than 20 years. He's been doing it a long time in cold fusion, but he's also done a bunch of other languages. So he comes with an interesting perspective on, you know, arguments about the role of cold fusion and how wonderful it is. And he also lives in California, does lots of outdoor stuff, and even plays wacky computer games. So poorly welcome.
Mark Takata 1:01
I play them poorly, unfortunately. Thank you. Okay.
Michaela Light 1:03
Yeah. So I guess the first thing maybe some people are wondering is what the heck is an Adobe, Adobe ColdFusion technical evangelist?
Mark Takata 1:13
That's a really good question. And it's maybe not an easy question to answer. And I did want to, I did want to kind of clarify that in previous iterations of evangelists that Adobe has had a technical evangelist is a little bit different than the role, for example, that Alicia Devorah, who was the previous ColdFusion evangelist, her role really was more centered on the support and sales side of things versus the technical side, which comes from her background, she was in sales, she was in marketing, she was in support, I come from a technical background, I was deaf, I'm in the trenches with all of you. And so when they hired me on my role, really focused more on developer experience, Developer Relations, the technical side of things alongside of course support, because that gets rolled into it as well. But it helps to have that technical background to know, alright, these are the things that these are the issues, for example, that a client might have, maybe it's something I can guide them on myself. Or, more importantly, I can tell, okay, this is the group that they need to go to, to actually get a solution. These are the engineers I need to connect them with, or maybe just the support, or in some cases, it's the sales team. Sometimes it's actually a sales issue. They don't recognize it as such, but it is. So that's kind of so all of those things encompass what I do, I do talks, I am on social media, and I'm here to listen to the community and engage the community and help the community. I'm not necessarily there to do high-level training, but I do, you know, conferences, conference talks on subjects, I do webinars on subjects, which do fall under training, in some ways. And I also tell people about other training that we have, right. So some of the things like this year, we're really going to focus on education of the developer community, we're going to be having a lot of training out there. And so if you're not following me on the various social media, please jump on there, Mark Takata, that's where I am, you know, all over Twitter, LinkedIn, I'm going to be sharing opportunities for you to learn, the vast majority will be free. So it's a really great opportunity to go in and take these classes. So that's kind of my role. And it changes from day to day, which is why it's a hard thing to answer. Because some days, I'm an ear, I'm like a bartender. I'm here to listen to you. And other days, I got to roll up my sleeves and fix something. You know, there was a client that came to me that needed a solution for their code, and I actually programmed it for them. I wrote a bit of code, I don't do that very often. It's not really my job. But in this particular case, it was a high enough priority that I just went in, and I did it and now my code is in production with that, which is kind of terrifying, but also awesome.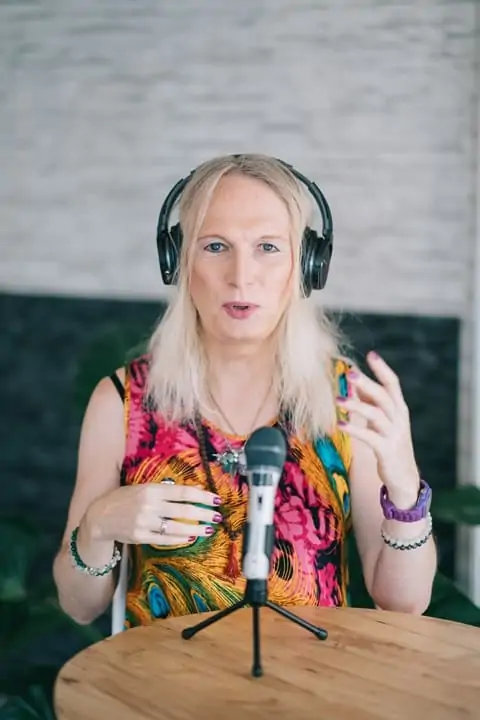 Michaela Light is the host of the CF Alive Podcast and has interviewed more than 100 ColdFusion experts. In each interview, she asks "What Would It Take to make CF more alive this year?" The answers still inspire her to continue to write and interview new speakers.
Michaela has been programming in ColdFusion for more than 20 years. She founded TeraTech in 1989. The company specializes in ColdFusion application development, security and optimization. She has also founded the CFUnited Conference and runs the annual State of the CF Union Survey.
Join the CF Alive revolution
Discover how we can all make CF more alive, modern and secure this year. Join other ColdFusion developers and managers in the
CF Alive Inner Circle
today.
Get early access to the CF Alive book and videos
Be part of a new movement for improving CF's perception in the world.
Contribute to the CF Alive revolution
Connect with other CF developers and managers
There is no cost to membership.