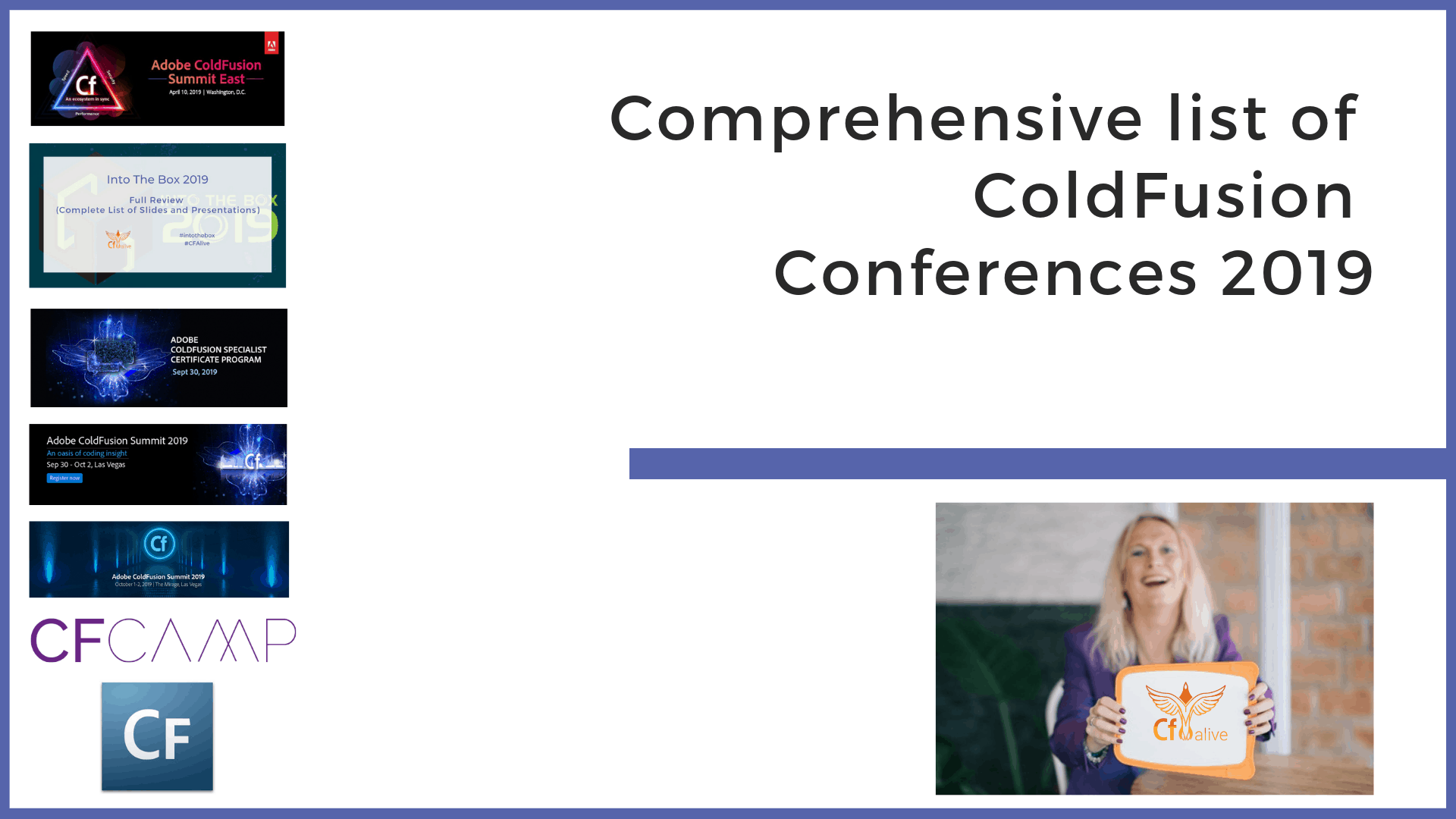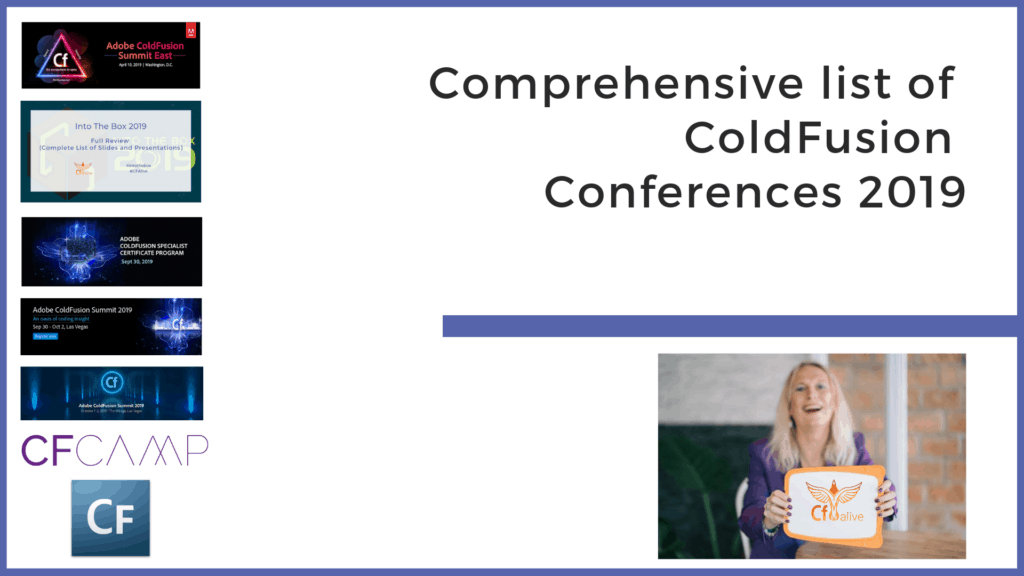 The first half of the year 2019 has passed and we can say that so far it was very interesting and fruitful for ColdFusion.
But, let's start from what you might have missed in 2018.
Read the full list and report
Join the CF Alive revolution Discover how we can all make CF more alive, modern and secure this year. Join other ColdFusion developers and managers in the CF Alive Inner Circle today.

Get early access to the CF Alive book and videos
Be part of a new movement for improving CF's perception in the world.
Contribute to the CF Alive revolution
Connect with other CF developers and managers
There is no cost to membership.