I had Cold Depression
I was in a long-term, low-grade hidden depression 21.5 years ago. I just didn't know it. I now realize I had Cold Depression. (not the same as regular depression).
I think a lot of other ColdFusion developers and CIOs have Cold Depression too but don't realize it.
I want to change this in ColdFusion land. Mental health needs to be openly discussed because many of our friends and colleagues still struggle silently, oftentimes unknowingly.
Let's cover these topics in this article:
My story: how I became aware I had a problem and what helped me overcome it.
Why it matters to acknowledge that you may have Cold Depression.
Solutions: Cold Depression is curable.
Contents
My story: How did it start?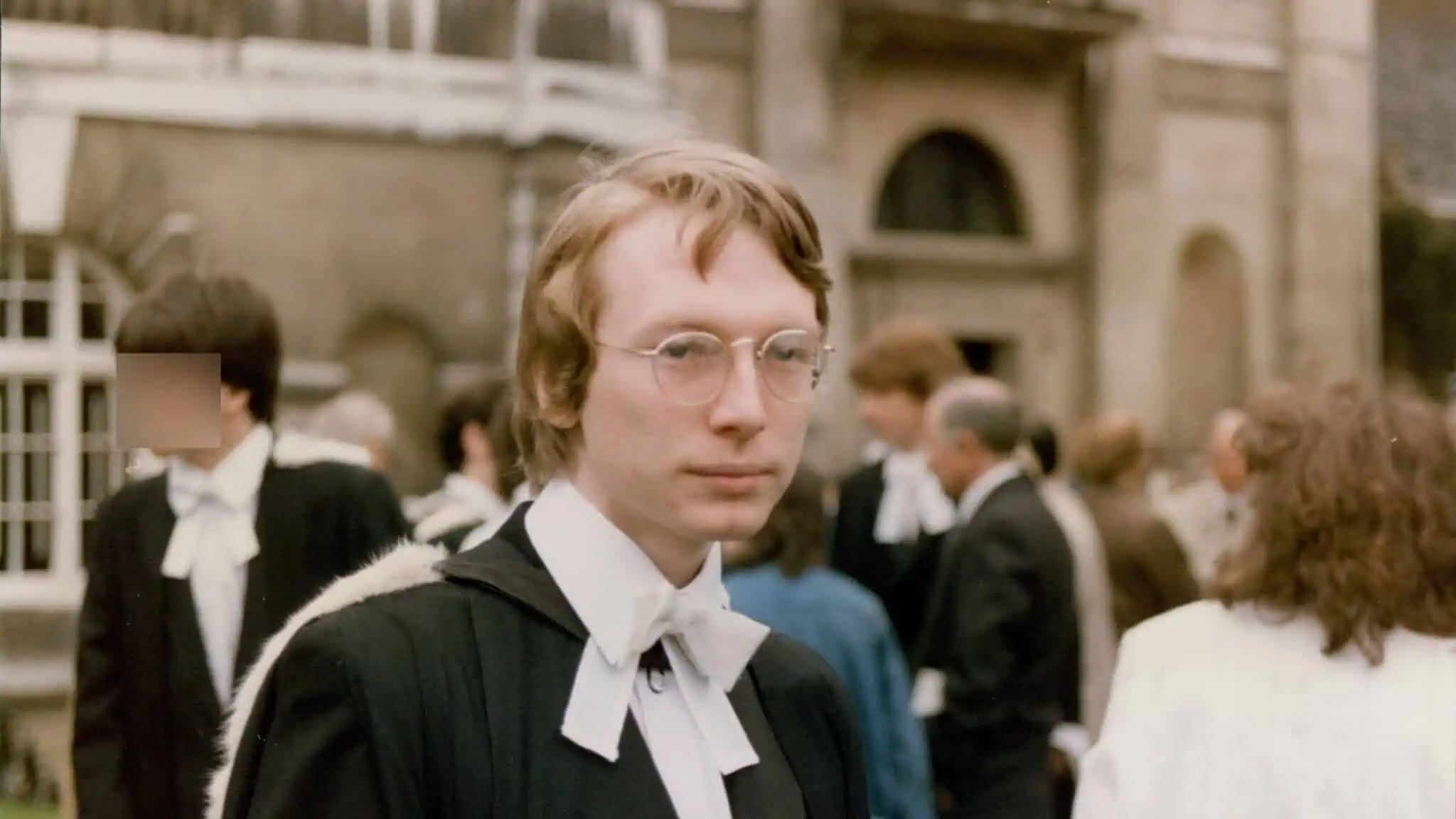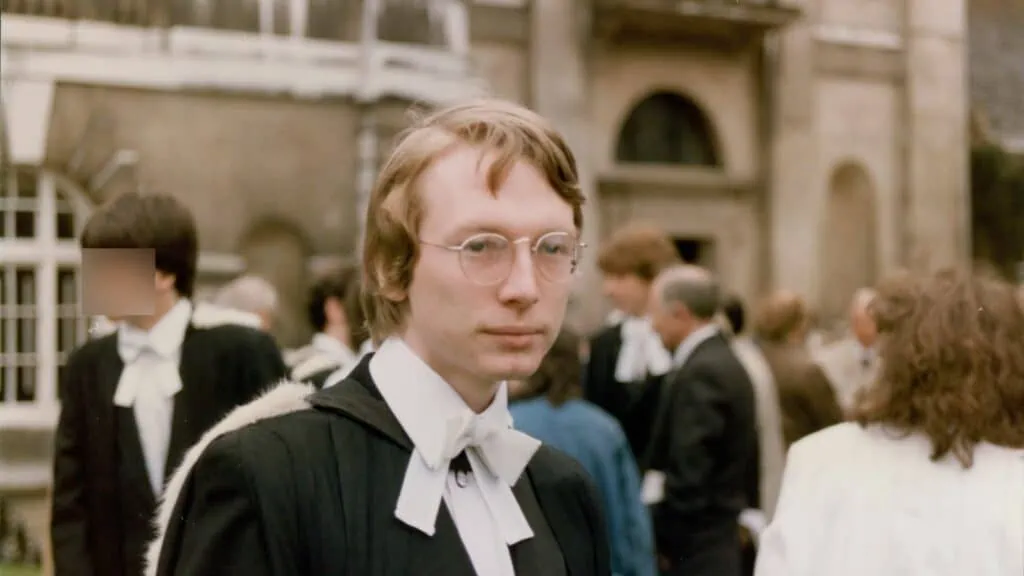 At school I earned a math degree — you can't get more rational than that! I used to run my business very logically and made organized to-do lists, visualized pros and cons, and created many spreadsheets. Then in 2000 I started doing spiritual-intuition training and applied it to my business.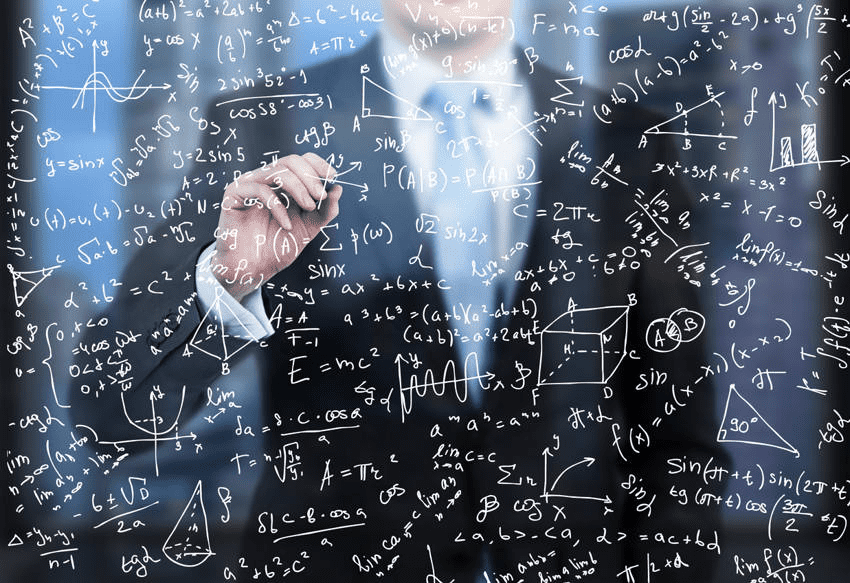 It has been 20 years since I stopped only using my logical brain to run my businesses and stepped up my intuition to help me make faster and better decisions. 
Before this shift, I wasn't fully happy. 
I used to worry about making the right decisions. I would work long hours, sometimes drinking beer to keep going late at night. I would create complex pro/con spreadsheets but still end up hiring people who were not a great fit for my company, who stole from me and messed up projects.
I tried to put on a smiling face for my staff and clients, but it was a sham.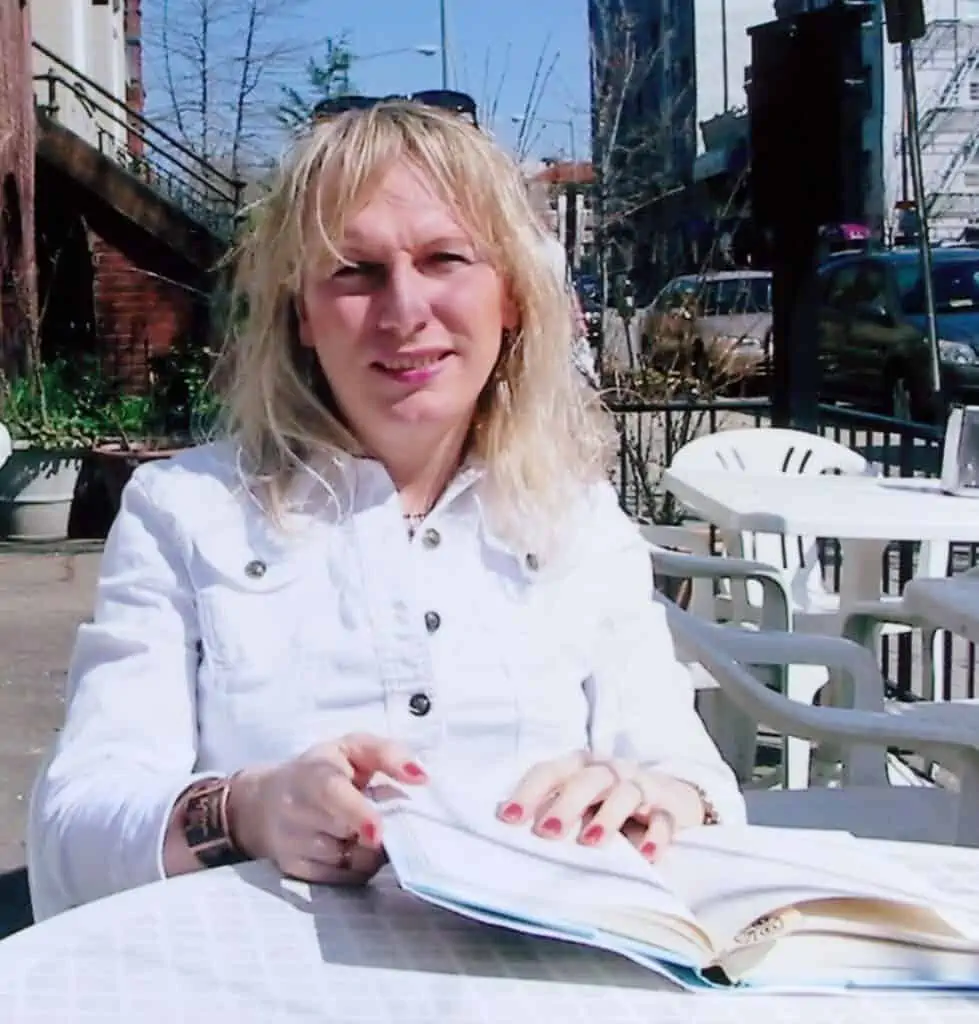 My business did not turn me on anymore. I was a complaining expert. The passion had gone from my life.
 I was numbed out. 
I would go out drinking on weekends to try to add some joy into my life. But that didn't really work for more than a few hours. (And the hangovers and health detriments sucked!)
And at home, I would overeat to stuff down the negative emotions, gaining 30 pounds in a few short years.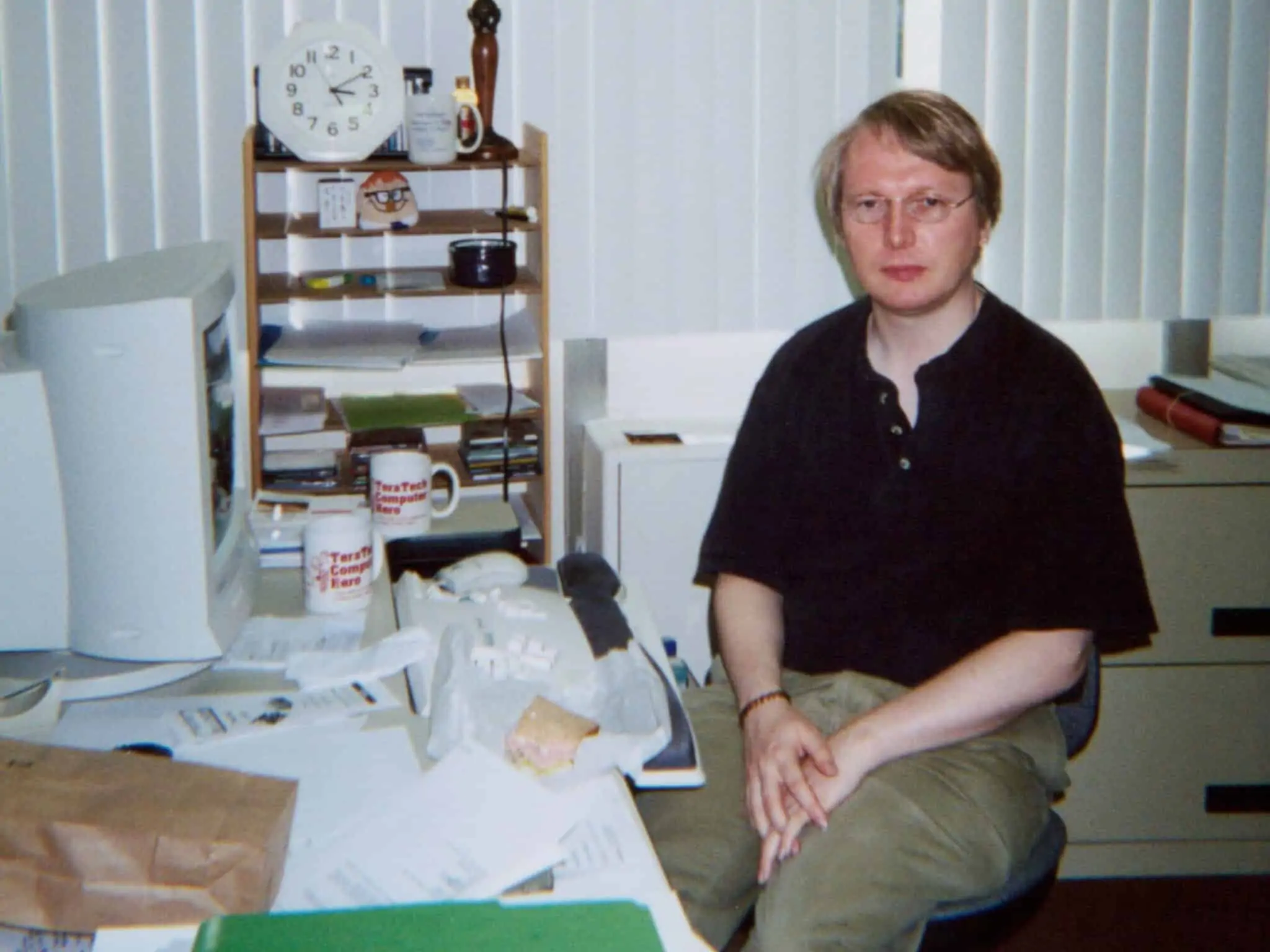 Things weren't looking good… 
Honesty in 2000
In 2000 I joined a truth-telling group to try to save a 7-year relationship. The romantic relationship died, but through truth and communication skills, we expressed what we had not been able to do in the years before and remain friends to this day.
Then I went to a nine-day honesty retreat and started bringing better communication skills into work.
I came out at work and in public as transgendered and bisexual, because living my truth became more important to me than obeying other people's judgments about me.
I went to hundreds of conferences and workshops on personal growth, spirit and magic, and gradually my intuition started to increase.
I added handwriting analysis to my hiring process, and cut out all the bad hires I had made before. That reduced my stress at a stroke!
As I explored intuition and spirit more deeply, I learned that we create our own reality.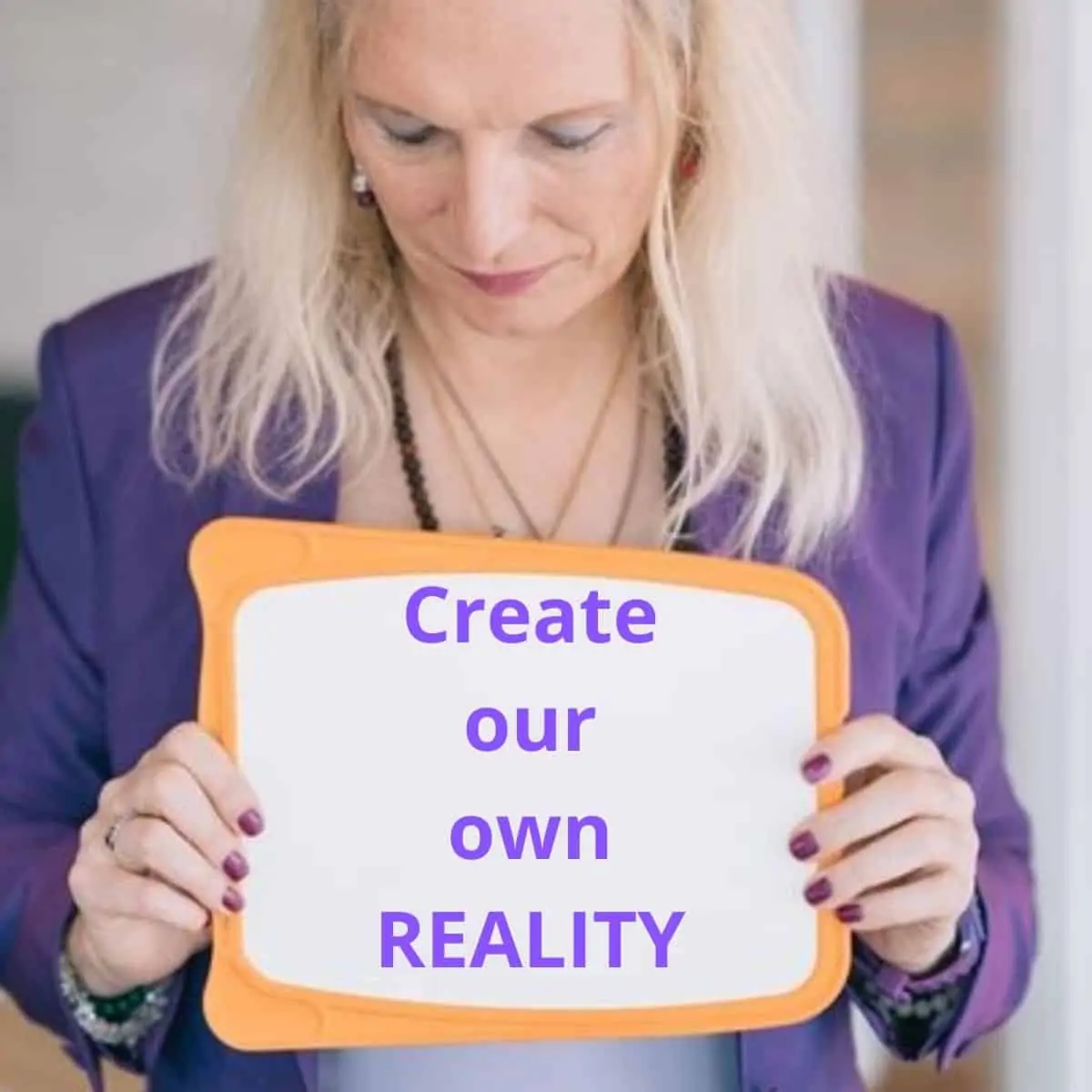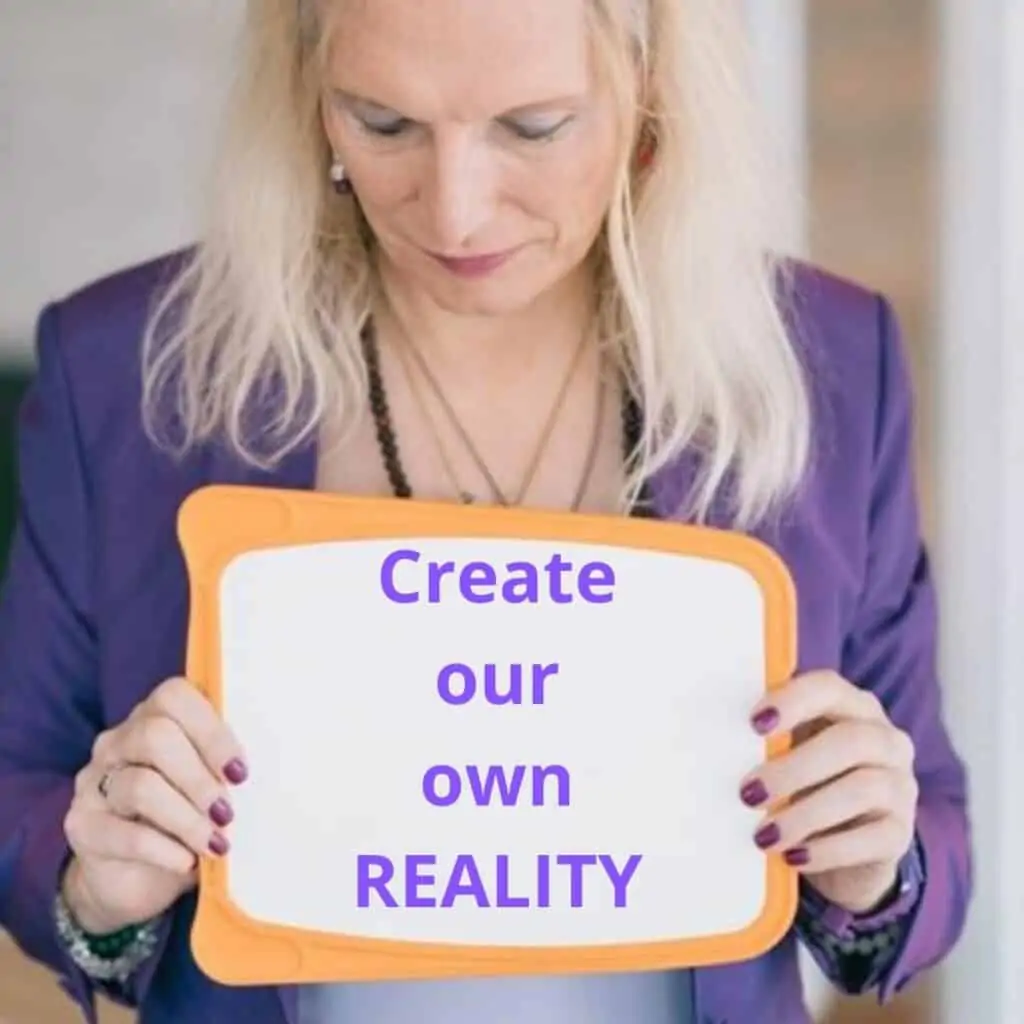 Realizing that I had created the mess in my business was a bummer for a while… until I realized how I had the skills to recreate it anyway I wanted.
As a result of a car accident in 2001, I had whiplash. To address my constant neck pain, I started doing yoga regularly.  Soon I had quit drinking and had cleaned up my diet, started meditating and was going on ten-day yoga retreats twice a year.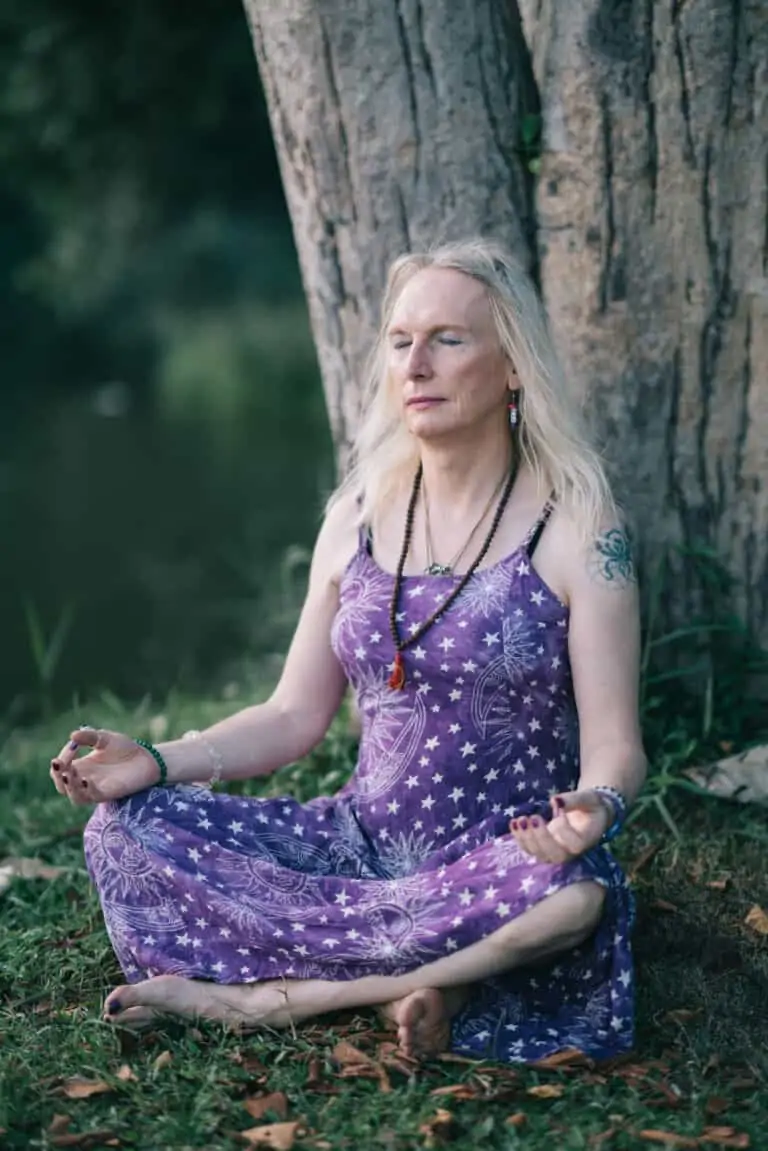 Later, I trained to become a yoga teacher. More as a way for deepening my spiritual growth than to teach, but boy did it kick my butt and wake up my intuition.
Intuitive changes
In 2010 I started to get strong messages from my intuition that I should go to the Andes in South America. I didn't know anyone there; why should I go or what the heck would I do there? I was frightened out of my mind. 
But I made the decision to listen to my intuition and booked a one-way ticket. I arrived in the mountains of La Paz in Bolivia, and felt more peaceful than I had in years. I knew I had made the right decision. I also met many other yogis and spiritual workers there – I was at home in the Andes. What more? Because of all the positivity, my software business started running better than it did when I was in the US.
Later, I moved to Cusco, Peru, where there are even more healers and other spiritual people. I continue to live there in South America six months of the year, and (during non-covid times) spend the rest traveling in Europe, Asia and the US in the other months, for conferences, entrepreneur events, and the simple joy of traveling.
It was clear: my Cold Depression had lifted.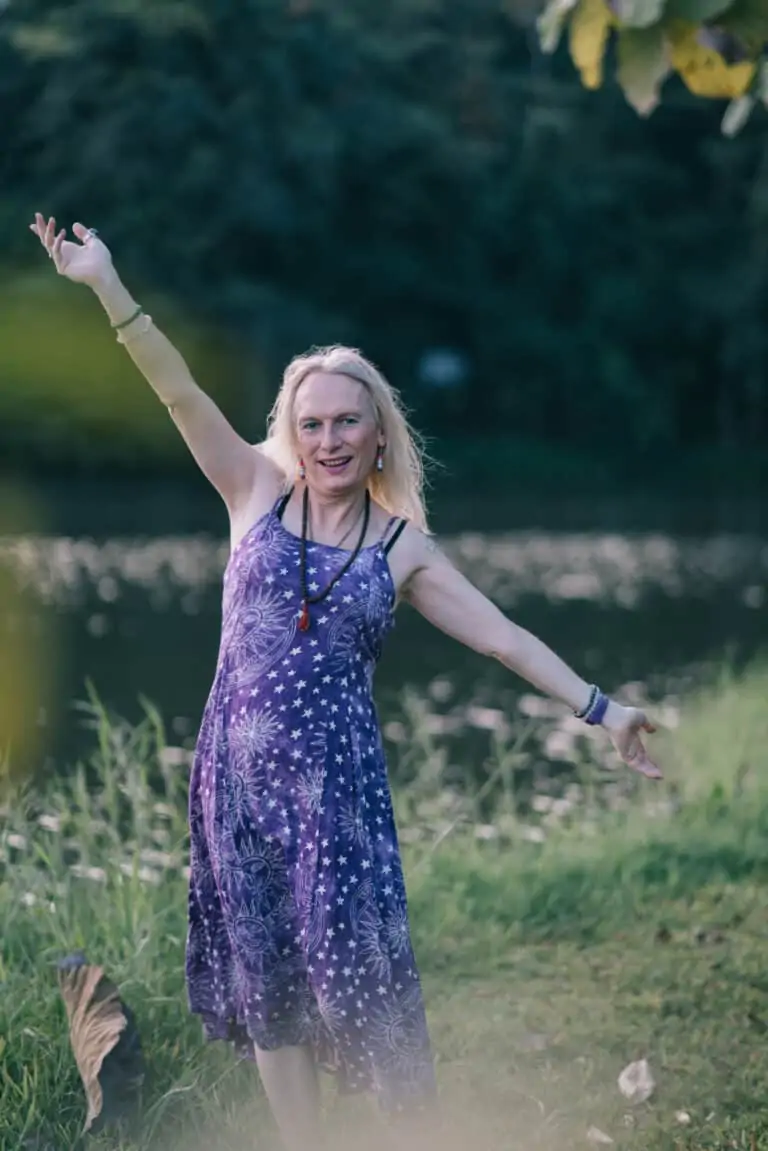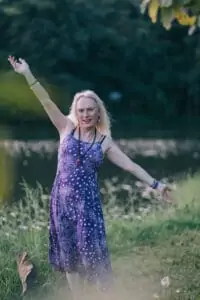 So does that mean you will have to pack your bags and book a one-way ticket to a faraway corner of the world? No. You do not need to make drastic changes to cure your Cold Depression. Or give up your logical thinking brain. 
More on simple cures below. But first, let's look in more depth at what Cold Depression is and why it matters now.
Why Cold Depression matters to CFers
Cold Depression is a major life and work ennui. (Ennui =  is a feeling of despair. Listlessness and dissatisfaction arise from a lack of occupation or excitement. Dull, apathetic.)
Some CFers are what we call "9-5 CFers." They just want to do the minimum to get the job done. No learning new versions of CF, no exploring cool CF tools or any modern methods.
They have been burned out by the rat race of Corporate America.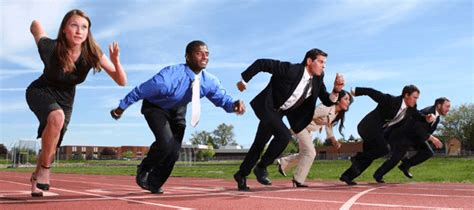 It is not just CF developers: I recently read that 40-50% of Americans want to quit their job this year. With this kind of burnout and Cold Depression, I can understand why!
Plus many people are burdened by mountains of bills, debts, and big mortgages. In other words:
Expenses > income.
If you remember the classic 1999 movie "Fight Club," they can feel trapped in a consumerist binge cycle that rivals that of Tyler Durden, where they are trying to distract their pain from the Cold Depression they numb themselves to.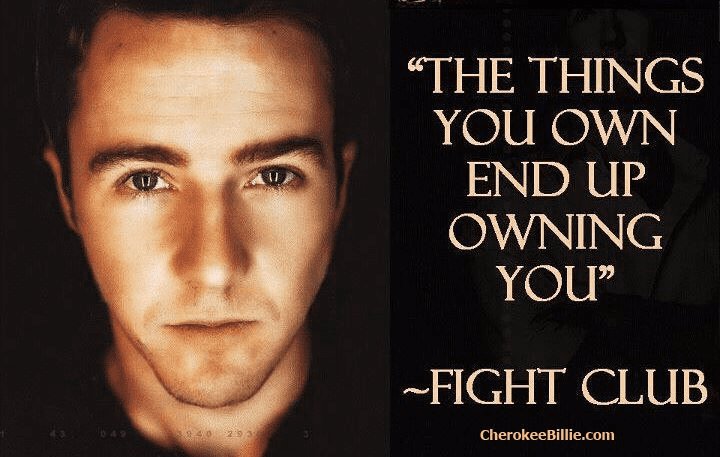 Consumerism and mindless buying even invade IT! 
Perhaps some CFers need to believe CF (or any tech older than 5 years old) is dying so they can get the adrenaline rush of constantly moving to new tech, covering up the true boredom in their life and work.
It is not just consumerism, Cold Depression can also come from a lackluster personal life, ill-health or simply living in the wrong place.
CF stagnation
Most CFers have been doing CF for a long time, work in small shops, and spend most of their time on legacy CF code. They are not getting exposed to new ideas, new tools, and new ways of doing things. 
And they don't invest in professional development (don't attend user group meetings, conferences or listen to podcasts).
In the recent State of CF Union survey there are some disturbing results… 
In quite a few of the charts with best practices and tools, the most popular answer is "not using that" (questions 7 (MVC Framework), 8 (CMS), 11 (CFC dependency injection framework/tools), 12 (persistence framework), 13 (testing and mocking framework), 14 (CF mobile development framework), 21 (caching solution), 27 (never attend user group meetings), 29 (CF conferences), 32-33 (listen to podcasts), 37 (Docker images))
The people who respond to the State of the CF Union survey are the more active and involved members of the CF community – if this is what they say, how much worse is it in the industry as a whole?
This lack of learning and growth is a recipe for CF stagnation and Cold Depression!
Are we depressed about the zombie rumor of CF dying?
Let's start with a depressing rumor that rears its head every few years: "Is ColdFusion dead?"
As someone who has been fully immersed in working with CFML for more than 20 years and who is an active participant in the CF community, I can answer with a resounding absolutely no! But don't just take it from me. None of the 60 CF experts I interviewed for the CF Alive book thought it was dead either. And here is what top CF executives from Adobe had to say about actual CF sales numbers.
"…about seven, eight years ago when there was this kind of a feeling that ColdFusion is dying and the business was slightly on a downward trend. But over the last few years, we've seen some tremendous growth. So just to give you some numbers. So since 2012 to 2016, we've seen a 25 percent growth on the business which roughly translates to what six to seven percent year on year. " – Tridib Roy Chowdhury, General Manager and Senior Director of Products at Adobe Systems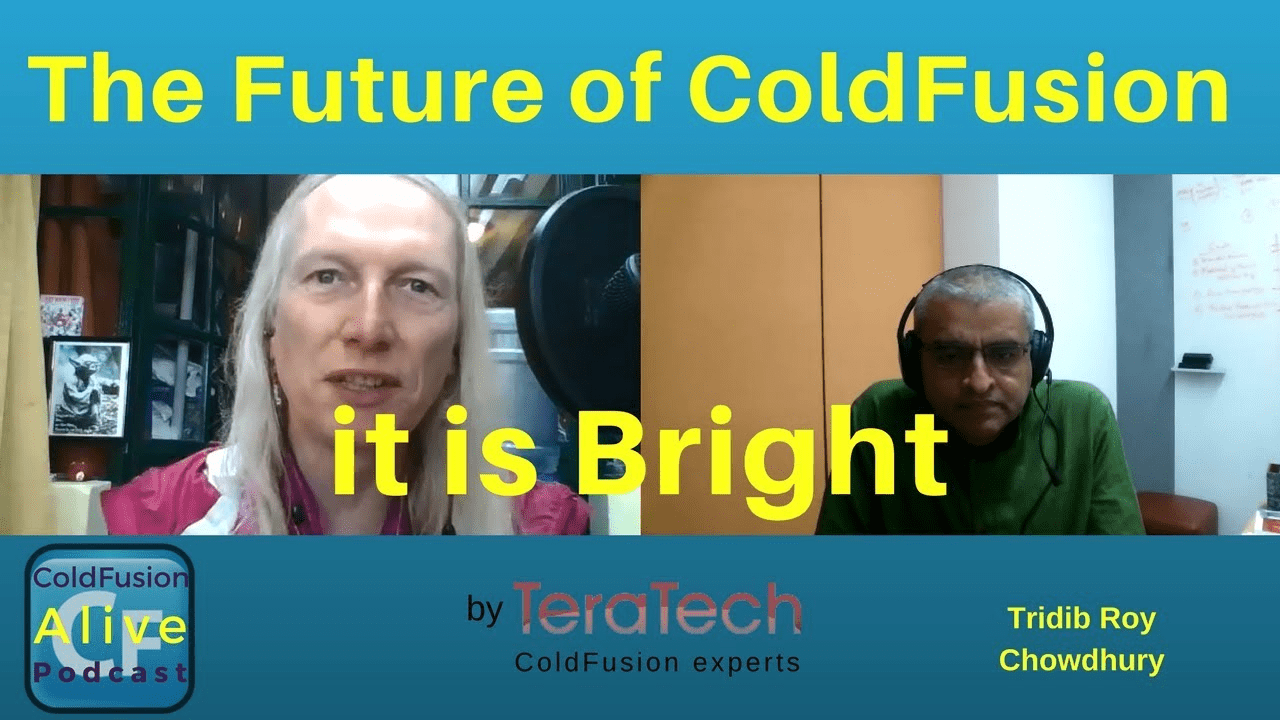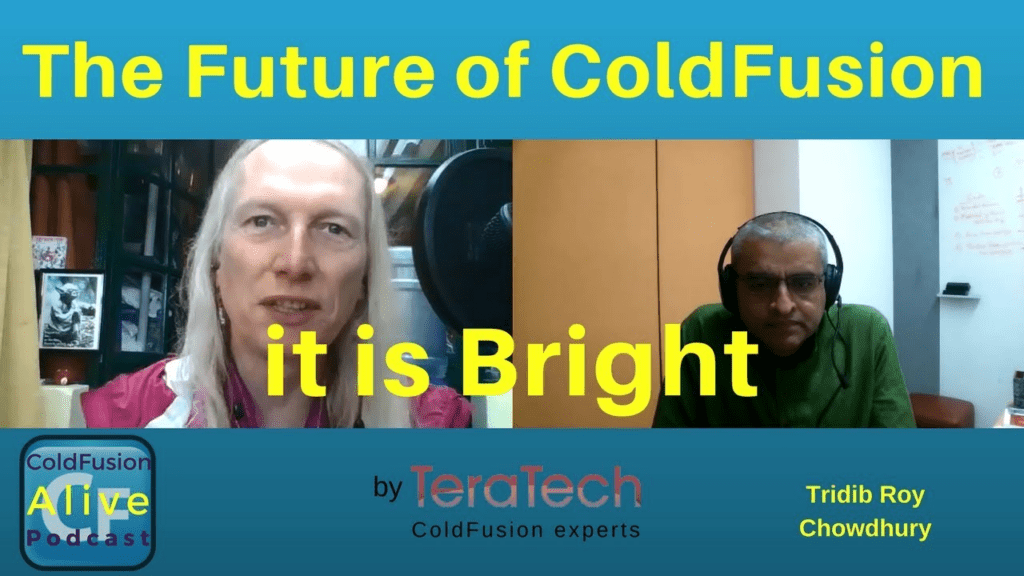 From the Cf Alive episode Future of ColdFusion, it is Bright
When did the false rumors about ColdFusion dying actually start?
I first noticed the rumors forming back in 2001. This was during the Macromedia takeover of Allaire. The rumors quietened after the announcement that Macromedia was continuing ColdFusion.
Yet with the buggy release of ColdFusion MX 6 in June 2002, the rumors reared their ugly head again. At this point, TeraTech created the  CFBugHunt.org website and started a public tracking system for bugs within CF MX. Again the rumors quietened down with time.
In April 2005, Adobe bought Macromedia for $3.4 Billion. Once again, the rumors of ColdFusion dying became active again.
Since then, the rumors resurface every few years or so. It seems that the common driver for these is fear of change.
¡Viva la CF Alive revolución!
In all reality, TeraTech has never had any problem finding CF developers and projects. For others, it was a different story. We sent out our annual survey, "The State of the CF Union", and the answers we received were shocking.
The biggest concern we received was that CF was dead/dying/legacy. That's what got me motivated. I wanted to help rebuild the state of ColdFusion and the community's perception of it. So, the CF Alive revolution was born:
"Some CFers have become a bit burnt out; maybe they are bored, and they have become a little cynical of CF and their jobs. They don't want to learn new stuff, some are afraid to even try.
We want to be young again and learn new coding methods and features for the first time. Let's recapture the excitement of coding in CF and know that it is the "cool" thing to do."
In 2017, I decided that I needed to take action to counteract the "CF is dying" beliefs and so the CF Alive podcast was launched. The main goal of the podcast is to show that ColdFusion is still a modern, vibrant, and secure language.
At the time of creation, there were no active CF podcasts. I felt that a dedicated ColdFusion podcast would fill the need for developers between conferences. The podcast can also reach out to those developers who are unable to attend conferences. It seemed like the best way to reach the widest base of CFers with new techniques, tools and the message that CF is alive and modern.
At the same time, I thought that pointing out the most common problems and the best practices for how to deal with them would help CIOs. It could also reduce the stress they have. Since I interview ColdFusion experts on the podcast, we cover real-world CF issues and their solutions.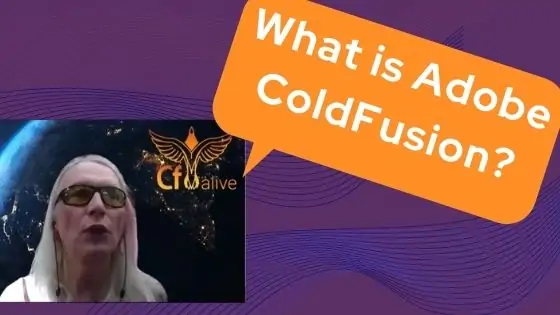 What is Cold Depression exactly?
Cold Depression is different from regular depression. Cold Depression is a lack of joy in life and work that is covered up with being busy or with addictions. More details on CD and how it differs from regular depression below.

FYI Modern Western society has very high rates of depression and other mental illnesses — 60% last year alone. That leads to more and more homelessness and addictions too. 
Read more about the incredible rise in mental health problems the last few years with the pandemic and lockdowns in these 3 articles:
And even in those avoiding the most dire problems, there is endless stress, depression, and apathy. 
Definition: Cold Depression
The depression in this case is numbed out with addictions to drugs, shopping, sex, TV etc. A lack of joy in life and work. Nihilistic behaviors and perversions are common. Info overload and stress without rest. Always "on."
Here are some differences between Cold Depression and Regular Depression:
| | |
| --- | --- |
| Cold Depression | Regular Depression |
| Active, busy, successful on outside | Inactive, withdrawn |
| Social, outgoing. Appears upbeat. | Withdrawn |
| Doesn't let themselves have time to feel sad | Feels sad and down most of the time |
| Uses food or drink as a way to cover up feelings | May skip meals, doesn't care to eat |
| Lack of meaning and joy in work and life | What is the point? |
Here are some examples of Cold Depression:
Cold Depression is getting up and going to work each day and looking at the clock every hour until the hour of 5 hits.  Or it's begrudgingly serving the last 5 years until you can fully retire.

Cold Depression is losing a loved one, grieving appropriately, and still…years letter…lacking the ability to connect to others.

Cold Depression is waking up in the morning, doing the prayers of gratitude, looking at the bright blue sky, and wondering why you are here on this earth.

Cold Depression is frequently wondering, "Is this all there is?" 

Cold Depression is when the kids are off to school, you've completed your work out, dinner is organized, and you are walking circles in your house looking for something meaningful to do to kill the time until you pick them up.
Cold Depression is having many choices on a Friday or Saturday night, but not having the desire to get dressed and go out.

(List above from the article

Cold Depression, What is it?

).
Over all it is a lack of connection to spirit and our soul/higher self.
"At its core is a deep sense of loneliness, a prevailing sense of anxiety and a loss of meaning.  This can feel like the soul has gone silent and we cannot hear the voice of our soul."
In my experience, Cold Depression affects more than 90% of Americans at some point in their lives. Including CFers. 
The "Energy Bunny" cover-up
We instinctively counter the numbness of Cold Depression with behavior that fulfills the need for stimulation.  A person experiencing Cold Depression does not seem depressed to herself or others. This is because she is busy, active, and appears energized. 
She may overwork, create "emergencies" or drink 6 energy drinks a day.  He may engage in extreme sports, risk-taking, and/or substance abuse.  The insensitivity of Cold Depression leads to reactivity, impatience, and drama. Do you know anyone like this?
Cold Depression is not just a personal challenge, it occurs across an entire population during global transition, such as the one we are in now. When there is a major frequency change, Cold Depression can increase to profound levels, like a sudden tide. From Overcoming Cold Depression
Let's Welcome Change
Let's welcome the increasing pace of tech change as a way to grow and specialize more. We try on this year's new "CF fashions" with excitement to see which ones fit us.
Change is life.
No longer are we afraid of upgrades creating new bugs that are hard to find.
We overcome the negative computer press and enroll it to cheer on the new birth of modern CF. 
What can we do?
Recognize that we may have Cold Depression instead of constantly covering it up with busyness or addictions

Do a digital detox day (no devices, no wifi, no phone) once per week

Removing such distractions makes us more aware of the numbness of Cold Depression

It gives time to connect with spirit

Ideal get out in nature for a walk, fishing or camping

The exercise and seeing the wonder of nature can clear the fog of Cold Depression.

Go to bed earlier

Because often we sleep deep before midnight

More sleep in general helps us heal

Exercise daily

Do a media fast (no news, no movies, no radio) regularly

No one feels good after watching the news. It might be stimulating while you are watching, but it feels like you just ate a plate piled high with junk food.

CNN and other news shows lost 50% viewership the last year

(Forbes article

)

News is fear-generating

There is a general lack of trust when it comes to certain news sources,  and people feel manipulated / cheap / dirty

If you have a church, temple or other spiritual group that brings you joy, then go regularly

Spiritual activities are extra good for counter acting the lack of connection with spirit that occurs in Cold Depression

And any joyful activity can help

Hang out with other positive people

No more "Debbie downers" or at least seriously restrict the time you give them

Learn something new every day

A new CF feature or tool is a great start here!

Or listen to part of a CF Alive podcast episode

Join an online CFUG meeting or CF training or conference. Many are free.
If you are having a really bad day/ week/ life
Please reach out for help to friends. Family or mental health professionals

In USA all Suicide prevention lifelines are free and confidential. They are also available 24/7
There are similar organizations in most countries

You may also find it helpful to listen to these related CF Alive podcast episodes. They list some good additional resources too.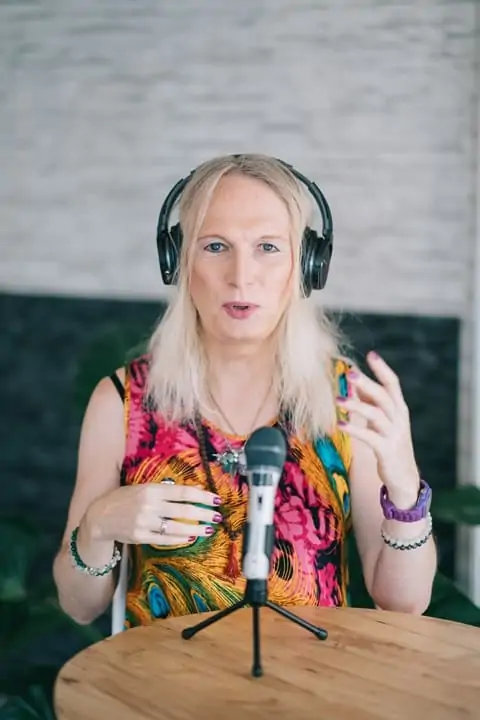 Michaela Light is the host of the CF Alive Podcast and has interviewed more than 100 ColdFusion experts. In each interview, she asks "What Would It Take to make CF more alive this year?" The answers still inspire her to continue to write and interview new speakers.
Michaela has been programming in ColdFusion for more than 20 years. She founded TeraTech in 1989. The company specializes in ColdFusion application development, security and optimization. She has also founded the CFUnited Conference and runs the annual State of the CF Union Survey.