Job Hunting Tips for CFers
Perhaps you're an up-and-coming ColdFusion developer raring for a new challenge. Maybe you're looking to switch languages to work with CFML. Or you could be looking for your first job as a ColdFusion developer! (I've been there, and it's so much fun getting that first ColdFusion notch in your belt!)
Or maybe you're a veteran developer ready for a new ColdFusion developer job.
Whatever your situation, the road ahead may seem daunting if you haven't looked for a job in a while.
Especially if you're looking for a job in ColdFusion. The chorus of people in the shadows keeps echoing the same tired points.
They'll say ColdFusion is dead. That nobody hires CF developers anymore.
They're wrong, of course.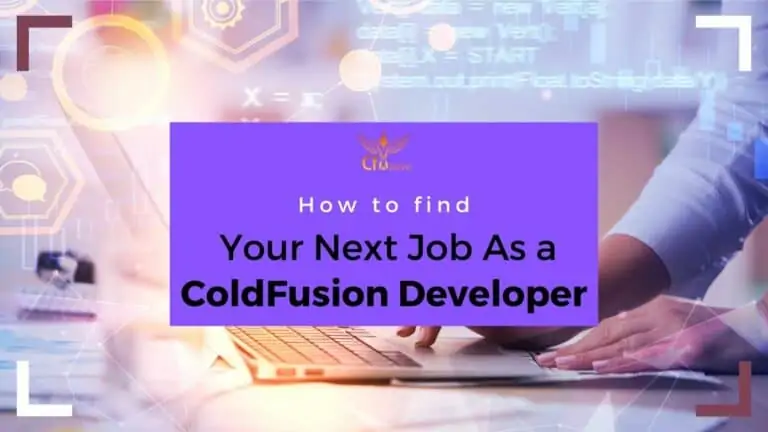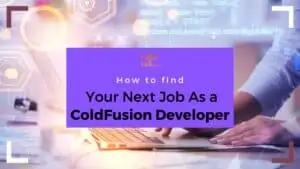 Related: Why ColdFusion is not dead 
Don't let negativity creep in at the start of your job search. It will only make your quest much harder. Let me give you a few tips and tricks to landing the ColdFusion gig of your dreams.
A lot of it is common sense. The rest is just knowing where to look.
In this article, you will learn:
How to find work if you're a CFer or developer making the switch to ColdFusion

Resources for CF job seekers

Tips and tricks to being a better job candidate
Follow these simple rules, and you'll hear a CIO tell you "You're hired!" in no time.
How to find job if you're a CFer
You might have started with Googling "ColdFusion jobs." That's a start. Sort of.
Before you begin, it's important you have a good sense of the current market for CF developers.
The news is good: it's a seller's market. That means there are more jobs than potential candidates available. This has been a hard and fast rule for some time now. Take advantage of it!
Nearly all languages are in demand, but ColdFusion especially has a vacuum. You're trying to join an elite group. The false idea that ColdFusion is dead has led many developers to abandon ship, choosing to fight with the hordes of Java, .NET, and PHP developers out there. This means more opportunities for you, as some of the world's biggest companies still use ColdFusion. Many up-and-coming companies are also adopting ColdFusion.
Here are a few ways to find ColdFusion job openings.
Network
It's the single most important rule in professional handbooks and job tips. There really is no substitute for meeting people face-to-face. Those interpersonal interactions and chats form the foundation for a lasting professional relationship. Even friendship!
The ColdFusion community is a tightly-knit bunch. (Some of my closest friends are CFers!) We're inherently inclusive, not competitive like developers using other, unnamed languages. We're so used to being dismissed, we've almost adopted a siege mentality.
The single best way to meet us? Go to conferences. There are plenty, all year long and all around the world. 
Related: Comprehensive list of ColdFusion conferences
If glad-handing and small-talk fill you with dread, here are some tips on how to survive conferences, especially if you're an introvert.
There are also a number of groups spread across various social media platforms, from Facebook to Slack. Be sure to join as many as you can. It'll give you perspective on the state of the market for programmers. You'll also see other CFers in the same boat, which can help motivate your search.
Job Hiring Platforms 
Popping open your browser and perusing the catalog of job search sites seems like the easiest to way conduct a job search. There are many options available. Here are some you should check out, and each other their pros and cons:
Upwork

: a headhunting site which posts available projects and rates and tries to match them with available freelancers.

Pros: lets you develop new skills and projects you can then show to potential employers.

Cons: may not lead to a full-time gig. At least not right away.

TopTal

: a curated list of available talent.

Pros: recruiters and CIOs appreciate these sites because they filter out bad or inexperienced developers.

Cons:  It's a bit of a process to get listed.

Pros: These sites post work specifically for CF developers.

Cons: Limited in scope.
Market Yourself Well
Your potential employers aren't only looking at your coding skills. Too many CIOs are burned by the stud coder with zero social skills. In the end, all the top-level coding in the world doesn't overcome bad morale generated by a rude attitude. 
Make sure you show you have positive traits which help you work well with a team: humility, curiosity, and honesty being the most important. Emphasize this at any opportunity, alongside your awesome coding skills.
Get testimonials and references from past clients and employers that attest to not only your ability to produce bug-free lines of code, but that you're easy to work with.
Are you multilingual? Exploit that skill to find jobs in foreign markets or to create multilingual apps! Companies overseas are always looking for developers who can speak their language.
Be a PRO CFer
If you want to land a job as a CFer, make sure you actually are a CFer. That means going beyond learning how to code to being invested in the language's evolution.

Always Stay Updated & Ahead
Keep track of any changes or developments in Adobe ColdFusion and Lucee directly via the companies. This way new tools the companies develop can quickly be added to your arsenal.  The CF developer center is a great resource to keep track of any news in the ColdFusion world.
This will also keep you up-to-date for any interview.
Tips on staying ahead of the game:
check this list

of training resources I put together. Make sure you have all the basics down. 

attend keynotes and workshops at conferences, and meet with thought leaders within the industry.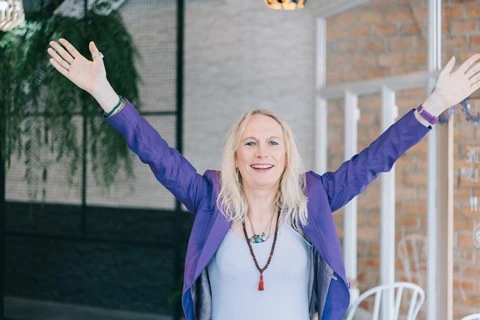 Looking for a new ColdFusion job or your first job in a new field, can seem daunting. Fortunately, the demand for developers always outnumbers the supply. You're already much better off than you imagine!
Just make sure to follow basic job search rules and etiquette, while also bolstering your skills. And hopefully, we'll run into each other at a conference and trade war stories in the near future!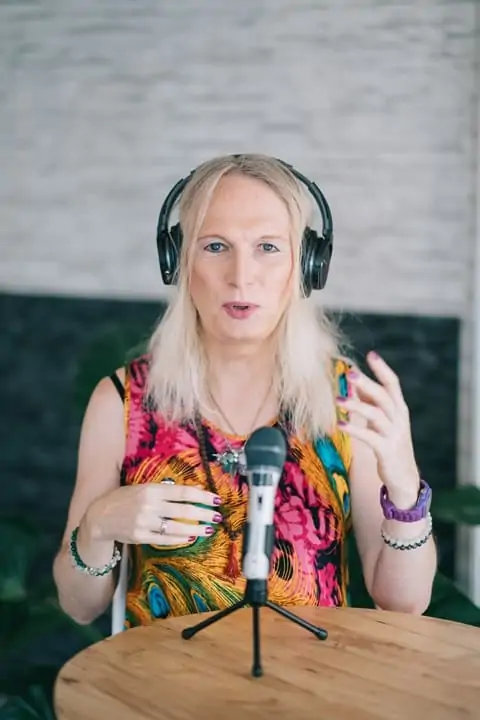 Michaela Light is the host of the CF Alive Podcast and has interviewed more than 100 ColdFusion experts. In each interview, she asks "What Would It Take to make CF more alive this year?" The answers still inspire her to continue to write and interview new speakers.
Michaela has been programming in ColdFusion for more than 20 years. She founded TeraTech in 1989. The company specializes in ColdFusion application development, security and optimization. She has also founded the CFUnited Conference and runs the annual State of the CF Union Survey.
Join the CF Alive revolution
Discover how we can all make CF more alive, modern and secure this year. Join other ColdFusion developers and managers in the
CF Alive Inner Circle
today.
Get early access to the CF Alive book and videos
Be part of a new movement for improving CF's perception in the world.
Contribute to the CF Alive revolution
Connect with other CF developers and managers
There is no cost to membership.