CF Summit 2020 Conference
Every year ColdFusion developers, experts, and enthusiasts gather for an awesome event: The CF Summit West. This year's conference was due to take place in October 2020, at the Mirage hotel in Las Vegas. 
But it turns out there's a slight change of plans…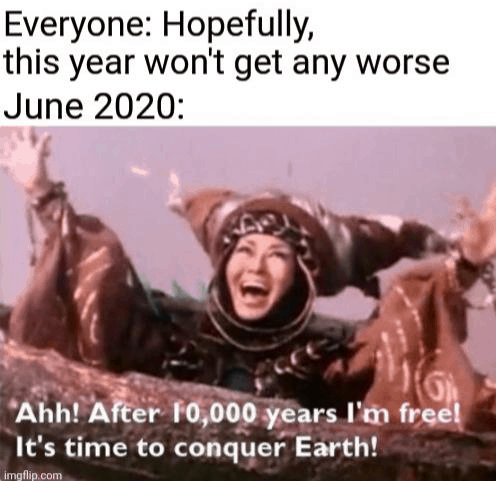 Adobe ColdFusion Summit 2020 goes online
Adobe ColdFusion Summit 2020 is going online! 
Covid19 has already turned our lives upside down, and there's no reason to lose more precious time and knowledge that you would get at the conference. Judging by how Into The Box 2020 went in May, we can expect a lot from CF Summit. 
Related: Into The Box 2020
We also had a little fun! I ran a little competition for the best CF joke. Mark had the most success and he won a T-shirt as a prize.


Thank you, Michaela Light and Tera Tech for this super fun t-shirt! I won this in a "Funny CF Custom Tag" contest that Michaela sponsored last year. ❤️👩🏻‍💻#coldfusion #programmer #developer #code #girlswhocode #womenwhocode https://t.co/zhluNfbKmz pic.twitter.com/r9Uq4eeZEJ

— Christie ☕️ (@writehelloworld) March 29, 2021
Speakers
I am sure that you already know most of them. In case you don't, or want to learn more, I will be talking with them and about their topics for this year's CF Summit West. 
Charlie Arehart

Matthew Clemente

Mike Collins

Elishia Dworak

Dave Ferguson

Pete Freitag

Brian Klaas

George Murphy

Rakshith Naresh

Brian Sappey

Eric Peterson

Dan Skaggs

Mark Takata

Dan Wilson

Damien Bruyndonckx

Melissa Eggleston

Ashish Garg

Joel Geraci

Edwin Samuel Jonathan

Mukesh Kumar

Patrick Leal

Satyam Mishra

Diana Rodriguez

David Tattersal

Ben Vanderberg

Minh Vo

Brian Bockhold

Jennifer Kang

Jessica Keener
We will know soon if this list is final.
Sessions
Schedule and the sessions are announced! Check them out here
Registration and prices
The official registration page is already active and running. 
Here's what Adobe says about the charge for the online event: 
"Adobe is committed to the education and success of our customers and community, so we're pleased to offer all the Adobe ColdFusion Summit keynote and breakout sessions for free." 
You can (and should) register here.
FAQ
Here are the FAQs from the official CF Summit page.
How do I stay current with developments?
If you're not already a member of the Adobe ColdFusion Summit mailing list, sign up. In addition, follow Adobe ColdFusion on Facebook and Twitter for 2020 updates and great content all year long.
Will you have sponsorship opportunities?
Yes, we'll have some unique sponsorship options for the online event. If you'd like to know more, contact [email protected]. 
What else is Adobe doing in response to COVID-19?
Adobe is committed to partnering with businesses and civic organizations to help those most in need and to provide resources for the creative community. Learn more here.
Who do I contact for more information?
Please contact [email protected] for any additional questions. 
A recap of last year's Summit in Las Vegas:
28 speakers ColdFusion experts from around the globe.
The 2019 year's esteemed speakers were:
Abram Adams

Charlie Arehart

Kailash Bihani

Brian Bockhold

Rick Buongiovanni

Matthew Clemente

Mike Collins

Paul Dumas

Elishia Dvorak

Nolan Erck

Dave Ferguson

Tony Ferraro

Daniel Fredericks

Pete Freitag

Ashish Garg

Uma Ghotikar

Matt Gifford

Giancarlo Gomez

Edwin Samuel Jonathan

Brian Klaas

Josh Kutz-Flamenbaum

Andy Lambert

Luis Majano

George Murphy

Rakshith Naresh

Piyush Kumar Nayak

Uday Ogra

( George ) Gavin Pickin

Brian Sappey

Suchika Singh

Denard Springle

Greg Stanley

Mark Takata

Andrew Tarvin

David Tattersal

Minh Vo

Carl Von Stetten

Dan Wilson

Bradley Wood

Kevin Wright

Bruno Zugay
40 sessions showcasing new features and the roadmap for 2020.
500 attendees representing 11 countries from all four corners of the world.
Related: Adobe ColdFusion Summit West 2019 (Full Report)
Comprehensive list of ColdFusion Conferences
That's pretty much what happened with conferences in 2020, too. CF community however didn't wait too long and we adapted to the situation. Without further ado, here's the full list of the 2020 CF conferences and webinars.
So, that's 2020 in a sense…
Related: Adobe ColdFusion Conferences (Comprehensive list)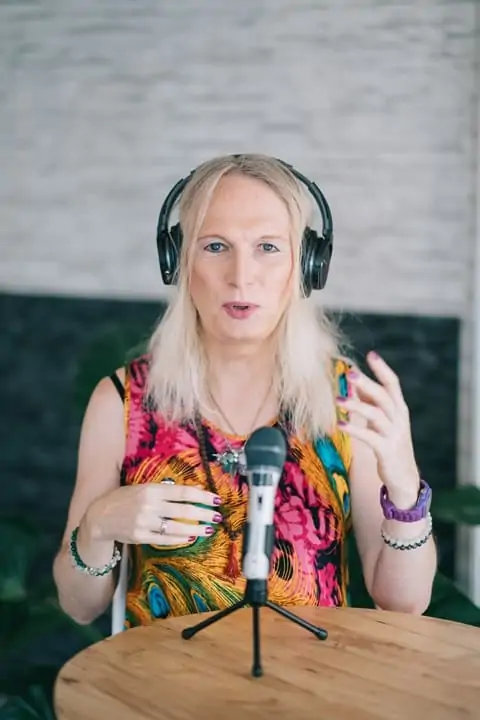 Michaela Light is the host of the CF Alive Podcast and has interviewed more than 100 ColdFusion experts. In each interview, she asks "What Would It Take to make CF more alive this year?" The answers still inspire her to continue to write and interview new speakers.
Michaela has been programming in ColdFusion for more than 20 years. She founded TeraTech in 1989. The company specializes in ColdFusion application development, security and optimization. She has also founded the CFUnited Conference and runs the annual State of the CF Union Survey.