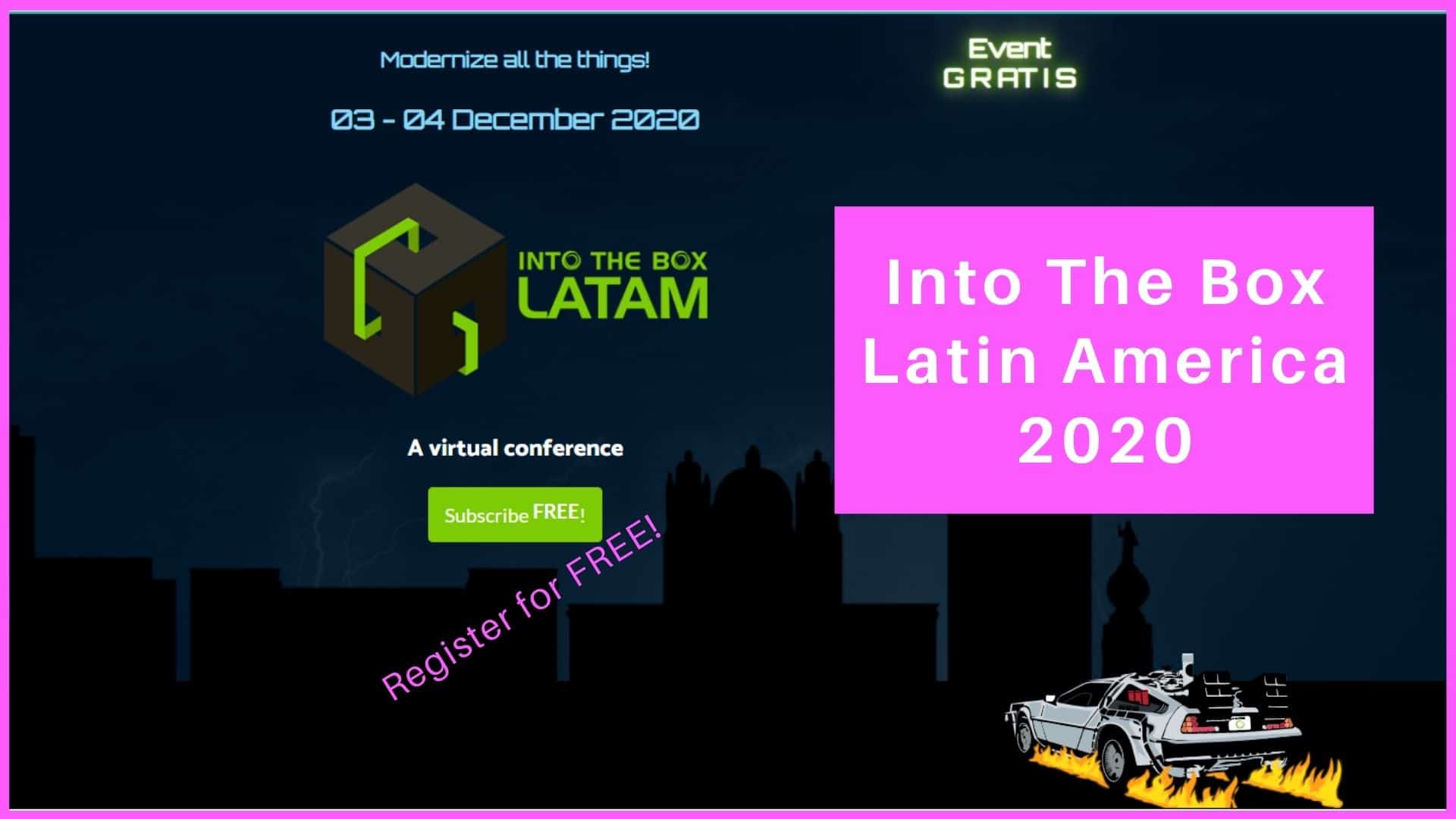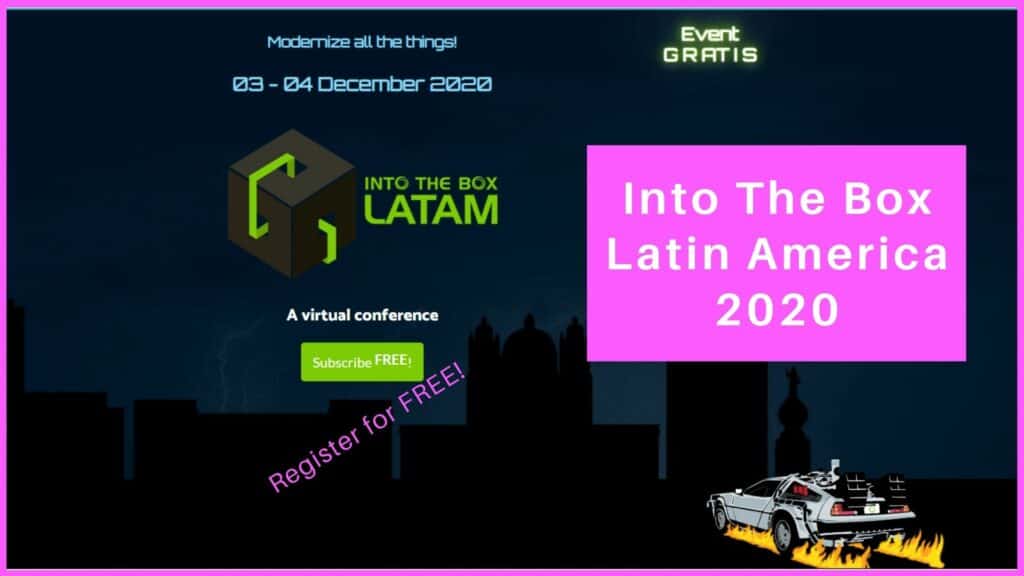 IntoTheBox/LatAm is for all ColdFusion developers and while it focuses on the Box CF products and tools it does cover other topics too. It is December 3rd and 4th 2020. As you would expect for a conference targeting CFers in Latin America, most of the talks are in Spanish, but there are 2 in English and 1 in Portuguese.The event is free this year and via Zoom, so no reason not to pop into some of the talks.

I am happy to be attending one more CF conference this (virtual) year. Just a few days after CF Summit 2020 virtual event is over, ITB Latin America 2020 starts. To be more precise, the conference will be held on Thu, Dec 3, 2020, 4:00 PM – Sat, Dec 5, 2020, 12:00 AM CET.
Big ups to the Ortus team for making this conference happen!
Zoom seems to be platform of choice. After the event is over, all participants will have access to recordings via the CFCasts site.

IntoTheBox Latam, usually brings together developers, designers, entrepreneurs, government agencies, and professionals seeking to modernize their techniques and tools.
About ITB LatAm
The organizer is Ortus Solutions Corp. They were founded in 2006 with the vision of empowering developers with excellent open-source tools and empowering customers with scalable applications.
Luis Majano, one of the founders of the company said that the online conference brings so many possibilities to the attendees. Us, the attendees, are able to attend the conference without the hassle of having a trip, booking a hotel,  and doing many other things that may prevent so many of the usually interested people to attend! El dinero is one of the reasons for sure!
This time it is free 😉
A conference like ITB offers the possibility to acquire expert knowledge in open-source software which was, still is, and will be more and more, an essential part of the business technology strategy in the future.
Here is what I learned about the conference directly from one of the organizers, Jorge Reyes
First in English:
And second interview in Spanish:
How to Register for the Conference?
Two days before the event each participant will receive a link to access the event. You should go to Eventbrite and register for FREE ASAP. 
Follow the link and register now.
You will receive a confirmation link and complete the registration easily. 
Other tools you need are:
Comfortable chair

I like to wear blue light blocking glasses so I can easily spend more time in front of the screen,

Lots of coffee! (I don't drink coffee anymore, but it is still a vibe for me to have a few coffee stains after two days of conferencing 😉

Reliable WiFi connection. 
And enjoy!
Speakers 
Abilio Posada

Brad Wood

Davis Vega

Edgardo Cabezas

Esmeralda Acevedo

Jaime Ramirez

Javier Quintero

Jon Clausen

Luis Majano

Miguel Mathus

Sonia Menendez

Stephany Monge

John Guzman

Patrick Leal
Sessions
Schedule and the sessions are announced!
ITB Latam 2020 Sessions, Day 1
Welcome to the Conference by Luis Majano, 8:45 – 9:00 AM CST
A warm welcome to the conference from the CEO of Ortus Solutions, Corp. Sessions are in Spanish.
CommandBox by Brad Wood, 9:00 – 9:50 AM CST
An introductory talk will be given to this innovative multipurpose tool, with features that enhance productivity in the development of your CFML applications, it integrates in itself a package manager, embedded server, as well as the ease of creating applications from scratch with a single line of code. This session is in English.
HMVC for everyone with ColdBox by Luis Majano, 10:00 – 10:50 AM CST
ColdBox is an innovative framework based on HMVC conventions for ColdFusion (CFML). It provides a development standard for working in team environments and a modular architecture that helps build hierarchical HMVC applications rather than large monolithic applications. We will know its benefits and the reasons why it has become the most important HMVC framework for ColdFusion today. This session is in Spanish.
Test / Behavior Driven development by Abilio Posada, 11:00 – 11:50 AM CST
We will learn how to create applications implementing Test-driven development (TDD) using Testbox, a programming practice that uses short development iterations based on prescribed test cases that define the new functionality or desired improvement. This session is in Spanish.
ORM with quick, by Davis Vega, 1:00 – 1:50 PM CST
Quick is an ORM (Object Relational Mapper) written in CFML for CFML. With this, how to implement ActiveRecord to work with your database. With it, you can map database tables to components, create relationships between components, query and manipulate data, and preserve all changes to your database. This session is in Spanish.
Deployment with Containers, by Javier Quintero, 2:00 – 2:50 PM CST
We will learn how the use of containers allows to streamline application development, performing deployments in an unprecedented more efficient and scalable way. We will implement an application using containers from scratch.This session is in Spanish.
Object-Oriented Programming with Coldfusion, by Patrick Leal, 3:00 – 3:50 PM CST
Learn the basic concepts, main features and learn in a simple and practical way, how to build more reusable, sustainable and organized code with the Object Oriented Programming architecture. This session is in Portuguese.
Benefits of modern application development, Serverless operating models, and the AWS services involved, by John Guzman. 4:00 – 4:50 PM CST
Modern applications are built with modular architectural patterns, serverless operating models, and automated software delivery processes, enabling you to innovate faster while reducing risk, time-to-market, and total cost of ownership. This session is in Spanish.
ITB Latam 2020 Sessions, Day 2
quasar by Jaime Ramirez, 9:00 – 9:50 AM CST
Learn to develop real world multiplatform applications for web, iOS, Android, Mac and Windows using Quasar Framework, the VueJS-based framework that provides us with a range of tools and facilitates the development of multiplatform applications using the same source code. This session is in Spanish.
SVG Animations by Sonia Menendez, 10:00 – 10:50 AM CST
The SVG format is a great tool for our applications and websites. When we combine CSS + SVG animations, your site is another level! We will see the 'Dos & Dont's' on how to use SVG and how it is created, edited and animated. This session is in Spanish.
Simplify Logging and Error handling with Elasticsearch and Stachebox by Jon Clausen, 11:00 – 11:50 AM CST
Tracking, handling, and resolving bugs between different tiers can be challenging, especially in containerized or cloud environments. In this session, we'll show you how to capture your log and error messages in Coldbox applications, as well as examples of capturing and sending Javascript and errors at the server level. Bringing them all together, we'll show you one of the latest tools in our Coldbox modules, Stachebox, which allows you to search, filter, and manage log messages across multiple environments and data centers. This session is in English.
GraphQL by Miguel Mathus, 1:00 – 1:50 PM CST
GraphQL is a tool that is presented as an alternative to REST. A query language like GraphQL allows us to query and expect a predictable response. An example of a query language is SQL, which focuses on queries to a database. The main improvement proposed is optimization, in addition to transferring the information from the server to the client. This session is in Spanish.
Multi-language applications by Stephany Monge, 2:00 – 2:50 PM CST
Internationalization is the process by which an item or product is prepared to allow its adaptation to different regions. We will know frameworks that will facilitate the creation of easily adaptable applications that can be translated into several languages, without the need to make complex and laborious changes. This session is in Spanish.
Modernize your front-end with Vuejs by Esmeralda Acevedo, 3:00 – 3:50 PM CST
In this talk we will focus on introducing VueJS as the key framework for building modern front-ends! This session is in Spanish.
Sometimes you win, sometimes you learn by Edgardo Cabezas, 4:00 – 4:50 PM CST
"The greatest lessons in life are learned from losses" Every negative event or loss that we go through can become a great opportunity to learn, to take us to new and higher levels in our lives. This talk is a lamp on the path to a more rewarding life, where we will examine our losses, not measuring what we do not have, but understanding how loss can bring us abundance. This session is in Spanish.
Sponsors 
Adobe

is the main sponsor of the event.


Ortus Solutions corp.

 They are bringing speakers from Brazil, El Salvador, and the United States.
TeraTech is helping promote the event.

Modernize or Die

, podcast about CFML news 
Comprehensive list of ColdFusion Conferences
That's pretty much what happened with conferences in 2020, too. CF community however didn't wait too long and we adapted to the situation. Without further ado, here's the full list of the 2020 CF conferences and webinars.
Related: Adobe ColdFusion Conferences (Comprehensive list)
So, that's 2020 in a sense…
Let's see what happens next. CF Rocks!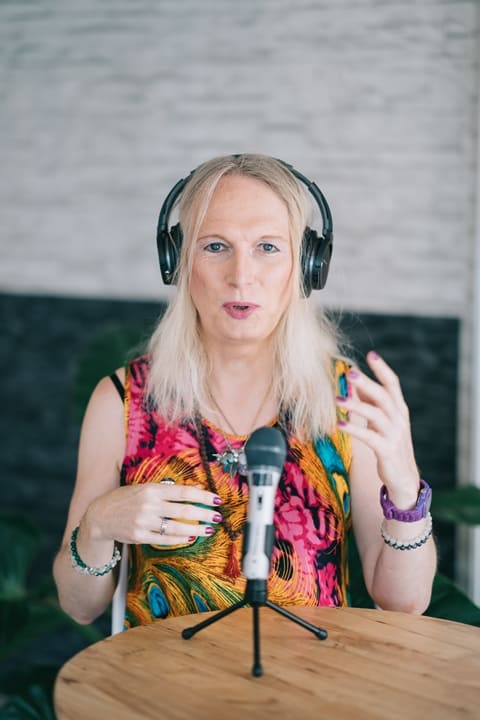 Michaela Light is the host of the CF Alive Podcast and has interviewed more than 100 ColdFusion experts. In each interview, she asks "What Would It Take to make CF more alive this year?" The answers still inspire her to continue to write and interview new speakers.
Michaela has been programming in ColdFusion for more than 20 years. She founded TeraTech in 1989. The company specializes in ColdFusion application development, security and optimization. She has also founded the CFUnited Conference and runs the annual State of the CF Union Survey.