Elishia Dvorak talks about " Adobe API Manager (the business case) + CF Summit sneak peak" in this episode of the CF Alive Podcast, with host Michaela Light.
Show notes
API Manager
REST

SOAP

Created in CF or any other language
What it is
Throttling, metering

Authorization

Analytics

Versioning

Lifecycle management

Notifications

Debugging APIs

Cluttering
Why use it
Business value
You need to manage you APIs – either spend time building yourself or buy

Security

GDPR

Internet of Things

Need to be upto date on security issues
Costs – part of CF Enterprise
A separate product – its own installer

Very fast deployment of CF built APIs
New in CF 2016
Changes in CF 2018 release (Ether)
Separate later release after GA release of CF 2018
A game changer – non-CFers are using it
Why are you proud to use CF?
WWIT for you to make CF more alive this year?
What are you looking forward to at CF Summit East?
It is much bigger now

Two tracks

Free

CF 2018 release and roadmap

Both government and commercial CF developers are welcome
Pre-early bird on CF Summit West $99
Call for speakers, including new speakers
Mentioned in this episode
Listen to the Audio
Podcast: Play in new window | Download | Embed
Subscribe: RSS
Bio
Elishia Dvorak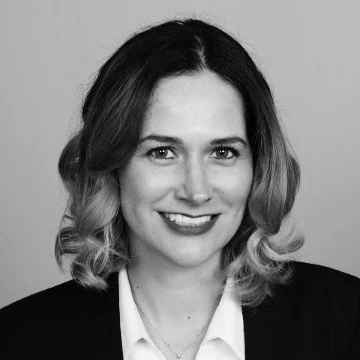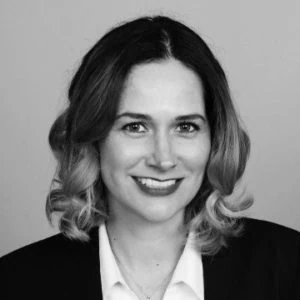 Elishia Dvorak Technical marketing manager for ColdFusion and e-learning products. She started out as a CF developer.
Interview transcript
Michaela:         Welcome back to the show. Today I'm talking with Elishia Dvorak. And we're going to talk about the API manager that came out in ColdFusion 2016 and its being updated for ColdFusion 2018. And if you haven't come across that, we'll look at what is and why you'd want to use it? What the business case for is? And very excitingly, it's actually attracting new people who aren't even ColdFusion developers currently to use cold fusion because of it. So welcome Elishia.
Elishia:            Thank you and hello everyone.
Michaela:         And if you don't know, she is the Technical Marketing Manager for Adobe ColdFusion. and also there e-learning products. And she actually started out as a ColdFusion developer quite a few years ago.
Elishia:            That's right and thanks for the introduction. I did start out years and years ago as a ColdFusion developer for a short stint but I did spend quite a lot of time and most of my years in my career doing support and account management for the larger architectures, so that's where most of my experience is and really architecting solutions and troubleshooting a problem.
And to continue learning how to make your ColdFusion apps more modern and alive, I encourage you to download our free ColdFusion Alive Best Practices Checklist.
Because… perhaps you are responsible for a mission-critical or revenue-generating CF application that you don't trust 100%, where implementing new features is a painful ad-hoc process with slow turnaround even for simple requests.
What if you have no contingency plan for a sudden developer departure or a server outage? Perhaps every time a new freelancer works on your site, something breaks. Or your application availability, security, and reliability are poor.
And if you are depending on ColdFusion for your job, then you can't afford to let your CF development methods die on the vine.
You're making a high-stakes bet that everything is going to be OK using the same old app creation ways in that one language — forever.
All it would take is for your fellow CF developer to quit or for your CIO to decide to leave the (falsely) perceived sinking ship of CFML and you could lose everything—your project, your hard-won CF skills, and possibly even your job.
Luckily, there are a number of simple, logical steps you can take now to protect yourself from these obvious risks.
No Brainer ColdFusion Best Practices to Ensure You Thrive No Matter What Happens Next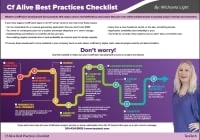 ColdFusion Alive Best Practices Checklist
Modern ColdFusion development best practices that reduce stress, inefficiency, project lifecycle costs while simultaneously increasing project velocity and innovation.
√ Easily create a consistent server architecture across development, testing, and production
√ A modern test environment to prevent bugs from spreading
√ Automated continuous integration tools that work well with CF
√ A portable development environment baked into your codebase… for free!
Learn about these and many more strategies in our free ColdFusion Alive Best Practices Checklist.