I have some good personal news to share with you – it doesn't affect TeraTech, ColdFusion or your company.
Changed my name
I have changed my name to

Michaela Light

and I am shifting my gender to

female

.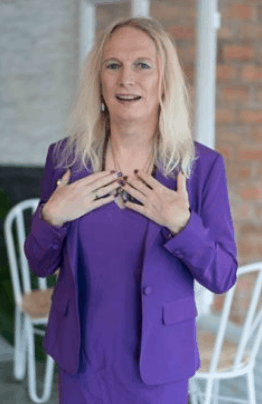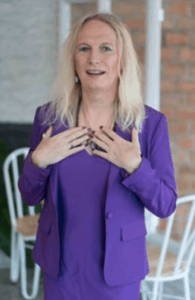 I'm sharing this with you because I want to be my authentic self in all parts of my life and work. I find keeping secrets is very draining. By being more authentic, I have more energy and find my work to be even more joyful.
CEO and podcast host
I am still CEO of TeraTech and we continue to be focused on ColdFusion development, optimization, and security. I am hosting the CF Alive podcast (48 episodes published so far this year!) And I am currently writing a book on ColdFusion inspired by the podcast mission to make ColdFusion more alive.
Now I am ready to be fully true to myself in my work life. I also believe I can be a role model to others who want to be their authentic self at work. In whatever way that is authentic for them. I have felt female inside since I was a child. In my personal life I have lived female or androgynous for many years and used a female name.
And my name change is an ongoing task because my name appears in so many places with 100s of online profiles and locations. So you may see both names for a while. It's rather like doing a big maintenance change on a large chunk of code…
If you have any questions I am happy to respond. Meanwhile here are some common questions and my answers below
Happy Thanksgiving!
Michaela
PS I understand if you might forget my new name or gender pronouns on occasion – this stuff is a low-level subroutine in our brains. No problem!
FAQ
How do you want me to refer to you?

Michaela

Michaela Light

Ms Light

She/Her

How do you pronounce Michaela?

What if I make a mistake and use your old name Michaela Light or old pronouns he/him?

No problem. We all make mistakes and I won't get upset. Heck, I sometimes forget my own name when I am working intensely! In addition, I have some dyslexia so writing is not my strongest skill 🙂

Are you on hormones and have you had the "operation?"

No. I use energy work to shift my gender. Maybe in the future when there is better DNA and nano-medicine I will do some more changes.

Are you going to change your voice?

Yes, I am working on changing my voice too and that is like learning a foreign language and takes a while 🙂 Thanks for understanding as my voice slips between female and male as I grow and learn.

Does this change who you are or the work you are doing?

No. I am still CEO of TeraTech and we are focused on ColdFusion development, optimization, and security. I am continuing to host the CF Alive podcast and I am writing a book on ColdFusion.

Which restrooms do you use?

If there is a gender neutral or family restroom I use that. If not I use the female one.

Are you happy?

Yes I am very happy with my new name and my life.