What is Shelfware?
If you don't get users involved early in the project, you risk ending up with shelfware. That means that you wrote some great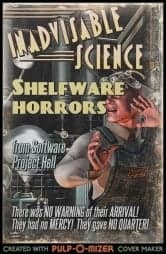 code, the operation was a success but the patient died on the table. None of the users want to use the application and it's left on the shelf.  What can you do about this?
Some of the keys to successful projects are getting
Executive support
Having a project champion
Early user buy-in
Early usability testing
Executive support
The most important success factor for a software project is to have executive and user support for the project. Why is that an issue on a project?  Because if you're working on a project and you can't get decisions made, or they get made at the end of the project after you've already coded your application in a totally different way, then that will screw up your deadline. Also expect cost overruns and in the worst case total project failure and cancellation!
Another issue I've seen is where two departments have some kind of argument over whether you're going to get data or not, and no one higher up will bang their heads together to get the issue resolved.
Having an executive user to motivate the troops, use a stick when necessary and to break ties is vital to any successful project
Project champion
A project champion is not formally on the project team but they're there to support it.  They might be an executive or perhaps a power user. Either way they are passionate about the project. They promote the project vision within the organization, provide useful assistance if anything has to get dealt with on a political level and may also provide early use cases for the application.
User change motivation
People don't like to change and that includes users.  Users don't like change:  they don't like new processes and they don't like new software.  You've got to use some kind of psychology or motivation as to why they would want to change, why do they want to use this new version of this app and what's in it for them.  If you can answer the "what's in it for them", they're far more likely to want to use the application.
Early usability testing
Involve users in the early stage of a project by doing prototyping and user interface reviews to get their feedback.  Some people even go as far as videoing people using the prototype to see where they get confused or see how many clicks they do to complete key operations; and then altering the application to make it easier to use.
At a later stage do some kind of A/B test where you have two versions of a key page and then see how people respond to each one and what the click through rates are. Then adjust the page layout and functionality to improve the user experience or actions.