Thomas Grobicki talks about "The true ROI of ColdFusion (how to sell CF to your boss or client) " in this episode of ColdFusion Alive podcast with host Michaela Light. We re discussing the ROI of using Coldfusion. I strongly believe that the case to use CF has to be made for business reasons. All
"I strongly believe that the case to use CF has to be made for business reasons. All to often the discussion is about the technical merits and completely ignores why a business might want to use CF, particularly CF enterprise." – Thomas Grobicki
Episode highlights
(* WWIT = What Would It Take)
Mentioned in this episode
Bio
CEO of Avilar Technologies, Inc. talent management apps –  learning and competency management system in hospital healthcare, insurance, finance, and DOD.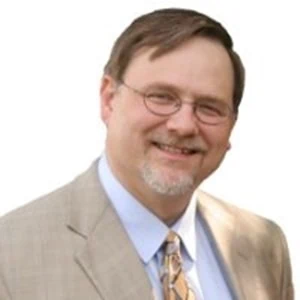 Links
Interview transcript
Michael:          Welcome back to the show. I'm here with Thomas Grobicki. If I'm saying his name right. That looks really Polish there Thomas.
Thomas:           [inaudible] [00:09] Polish. So, you know a lot of different channels, but absolutely.
Michael:          So, today we're going to be looking at the true ROI of using ColdFusion, and why that ROI may be much higher. And ROI just in case you didn't know is "Return on Investment". So, it's how much value you get out of using ColdFusion versus other languages. And how you can make the business case for using ColdFusion. Overcoming fears you might have about Adobe Eckstein the ColdFusion markets. Dealing with end of life cycle issues with features go away, [and we have a couple of features we're going to talk about going away, and how Thomas dealt with that]. And some horror stories he had migrated from C.F. 10 to 11 a few years back. So, welcome Thomas.
Thomas:           Thank you very much. I appreciate the opportunity, and looking forward to sharing my enthusiasm for ColdFusion.
Michael:          Me too, we're here to help ColdFusion be more alive. So, I think knowing that ColdFusion has a good ROI is important because oftentimes even if developers, or CIO's want to use a technology sometimes, they have to show that it has a good ROI.
Thomas:           Right, right yeah, so again I grew up, I've been doing software development for a long time. But Avila has been doing ColdFusion for the last twenty years. So, our products are built on a ColdFusion basis. And a lot of times, people… I'm certainly evangelical about ColdFusion features, and things like that. But the bottom line is as a business owner, you have to make the case for why using ColdFusion is better than other alternative environments. And certainly, when you look at ROI factors like people frequently bring up the cost of ColdFusion and then something is free, and ColdFusion costs money. But I don't really ever judge things from that perspective. Yeah, it costs some money. But programming time and server outages, and other things that cost you customers are a lot more expensive than the relatively low cost of a ColdFusion environment.