Joby John talks about "ColdFusion in Biz (the Latest Trends in CF consulting)" in this episode of the CF Alive Podcast, with host Michaela Light.
Show notes
Biz side of CF
Hiring CF developers
Attitude is key

Skills can be learned
Training new people on CF – out of college or from other languages 
Versions used by their customers
Mostly CF 2016, some CF 2018

Some even older versions
Why not the newest version?
Cost of CF

Cost of migration
Why upgrade then?
Way better performance and security in CF 2018
Scaling team
Double team size

Fast to scale down in future too

Knowledge transfer
New trends in frontends on top of CF
jQuery to React or Angular 

Latest trends in tech 

Better UI

CF backend

Fashions in IT
CF growing
From smaller projects to enterprise projects
Migrating away from CF?
No – Too costly to recode in other languages such as Python or Java

CF scales well
Testing
What versions are people migrating to
ACF to Railo or  Lucee 

Only small projects

Bigger customers more focused on the code base investment than server software cost

Cloud licensing issue of ACF vs Lucee

CF 2020 solves this for ACF
Adobe partnership program
Adobe CF certification program
Coming to CF Summit India 2020
Why are you proud to use CF?    
The first customer we worked with was using ColdFusion to develop their web application and from there we worked with many customers who use ColdFusion. We were able to build a strong team of ColdFusion to help our customers from there
WWIT to make CF more alive this year?  
We are planning to hire more college freshmen this year and provide them ColdFusion training. 

Invite more non-Indian partners to the summit

More college classes in CF – support for this. 
What did you enjoy at CF Summit India? 
It was a pleasure to meet a lot of developers and talk to them. It was a pleasure to bring my ColdFusion team and they were so excited to see new trends in Coldfusion and see an active Coldfusion community in India
Mentioned in this episode
Listen to the Audio
Bio
Joby John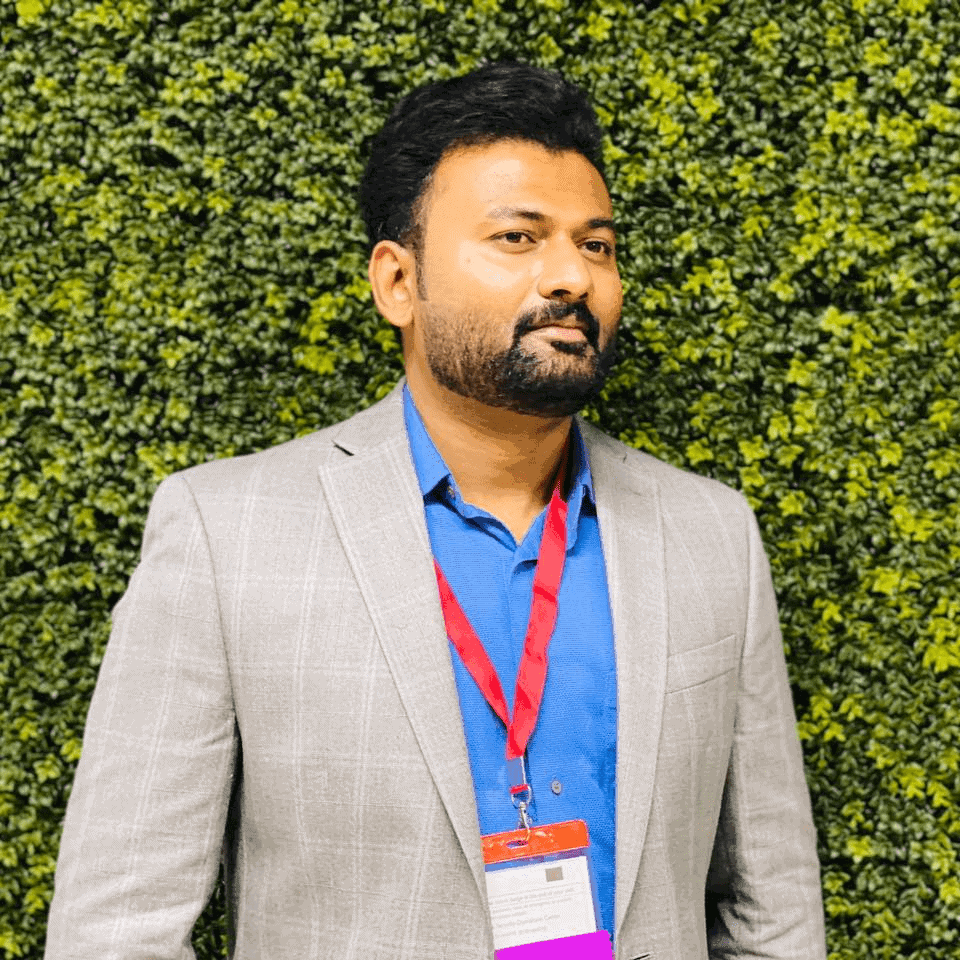 Joby John is CEO of Techversant Infotech, a 200 person consulting firm specializing in ColdFusion Technology based in Kerala, India and Alberta, Canada.  He is a young and vibrant leader. He is responsible for corporate vision, strategy, business growth and total customer satisfaction.
Links
Email  joby.john (at) techversantinfotech.com
Interview transcript
Michaela Light (00:01):
Welcome back to the show. I'm here with Joby John from tech Versant and we're going to be talking about the business side of cold fusion and new trends in cold fusion. Um, welcome to the show. Joby. Hi Micheala and uh, just in case you don't know him. Um, he is CEO of tech first and Infotech and he, they have 200 people working there. They're a consulting firm that specializes in cold fusion and they're based in Corolla, India and Alberta, Canada. So, um, he's a young vibrant guy. Um, I met him at CF summit, India, um, end of last year and he's got a lot of interesting ideas around cold fusion. So, uh, let's maybe, um, start off by talking about hiring ColdFusion developers cause I know that's a topic of interest to both managers and coffee from developers. You know, what, what have you seen trend wise? Um, you know, hiring ColdFusion developers? Yeah. As you know,
Joby John (01:04):
base is not that great in Confucian even in India. But we, we always run a recruitment program throughout the year, like interviewing more people, always try to find more people because our customers need more cultivation developers. So, and another thing is that we used to have people who are interested to learn confusion, like having them from PHP or not and train them in cognition. Another thing is like we always hire like 10, 15 people, maybe sometimes 20 people from the college and train them in cultivation. So after like one to two years, like in a one year time they will be able to work on cold fusion projects from there. So we started doing it from uh, 2011. We started having people from college and also and now we were able to grow the team from there were very good number of team members in college.
Michaela Light (02:00):
How many ColdFusion developers do you have in the company then?
Joby John (02:04):
Uh, we have like almost 50% age of the team. Science is in cold fusion and the business side of it, like, uh, now we are into some other technologies, but two confusion was the technology that we focused from the start and the first customers was, uh, Wester was in cold fusion. And then from there we use, uh, focus more on the ColdFusion platform. So then we got a lot of customers and we are happy. The customers are still with us and every year we are adding few customers every year in costs.
Michaela Light (02:35):
And to continue learning how to make your ColdFusion apps more modern and alive, I encourage you to download our free ColdFusion Alive Best Practices Checklist.
Because… perhaps you are responsible for a mission-critical or revenue-generating CF application that you don't trust 100%, where implementing new features is a painful ad-hoc process with slow turnaround even for simple requests.
What if you have no contingency plan for a sudden developer departure or a server outage? Perhaps every time a new freelancer works on your site, something breaks. Or your application availability, security, and reliability are poor.
And if you are depending on ColdFusion for your job, then you can't afford to let your CF development methods die on the vine.
You're making a high-stakes bet that everything is going to be OK using the same old app creation ways in that one language — forever.
All it would take is for your fellow CF developer to quit or for your CIO to decide to leave the (falsely) perceived sinking ship of CFML and you could lose everything—your project, your hard-won CF skills, and possibly even your job.
Luckily, there are a number of simple, logical steps you can take now to protect yourself from these obvious risks.
No Brainer ColdFusion Best Practices to Ensure You Thrive No Matter What Happens Next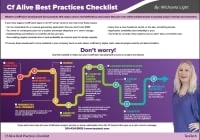 ColdFusion Alive Best Practices Checklist
Modern ColdFusion development best practices that reduce stress, inefficiency, project lifecycle costs while simultaneously increasing project velocity and innovation.
√ Easily create a consistent server architecture across development, testing, and production
√ A modern test environment to prevent bugs from spreading
√ Automated continuous integration tools that work well with CF
√ A portable development environment baked into your codebase… for free!
Learn about these and many more strategies in our free ColdFusion Alive Best Practices Checklist.