It was great! It's that simple.
NCDevCon was well organized, great speakers, useful knowledge. Without further ado, let's dive into the slides that were published so far.
1. An Accessible Guide to Accessibility, by Nick Heiner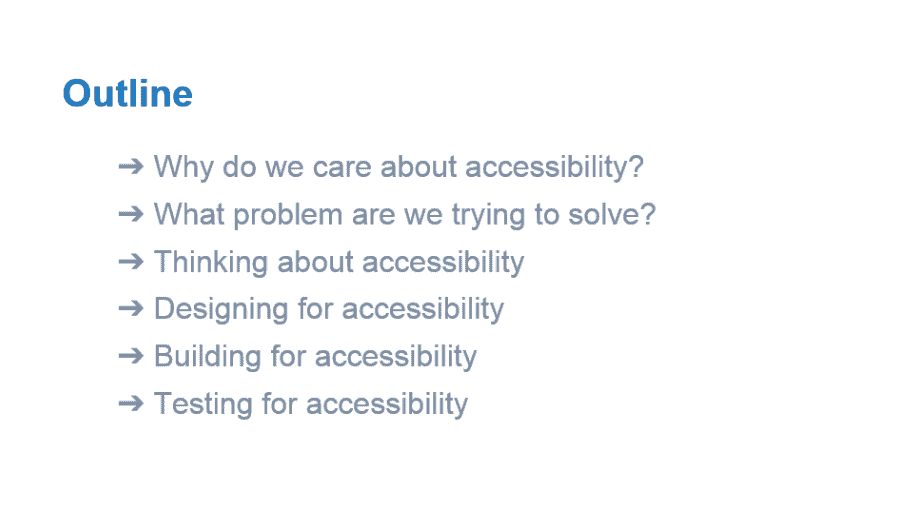 Find the slides from the presentation here
2. Using Structured, Semantic Data for Stellar Content by Eric Carlisle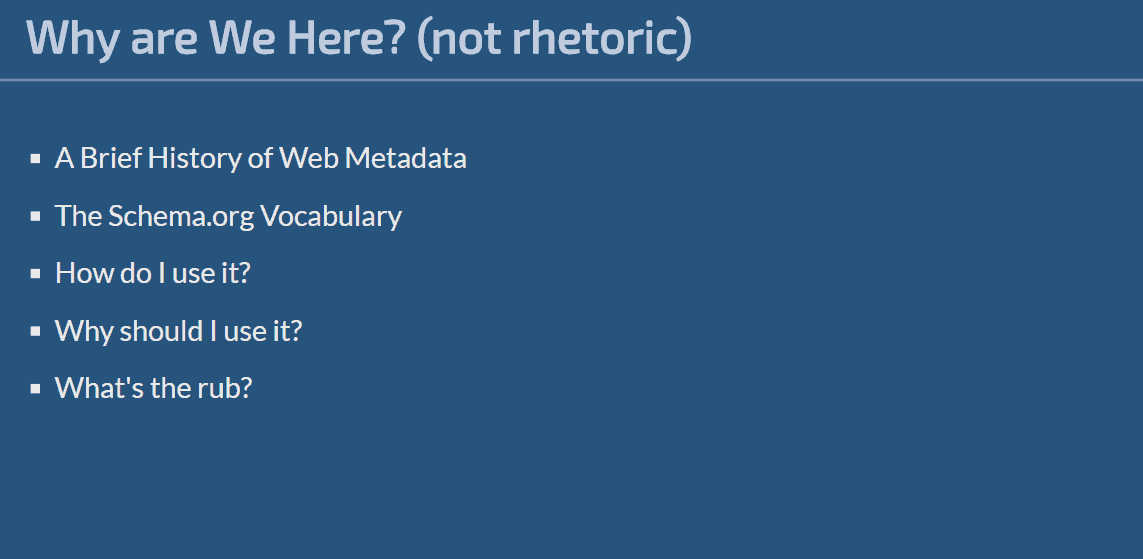 Eric Carlisle full talk is available here
3. Marsha Edelen and the Power of Simplicity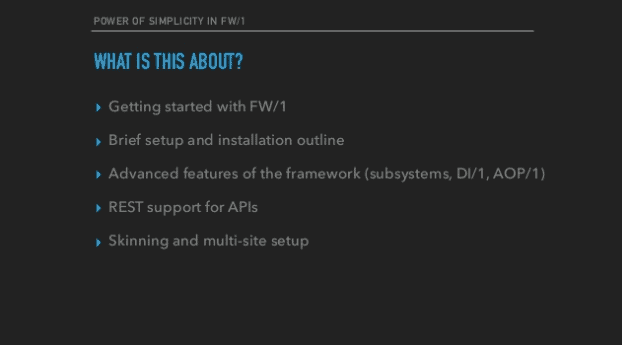 4. Even More HTML5 by Nolan Erck
Wait, what? What does he mean by that? 😉
Here's what you need to know!
5. Carlos Santana (not the musician, but equally interesting!)
What did Carlos say @ NCDevCon? Take a look here
6. The Evolution of  JS Asynchronicity by Matthew Eash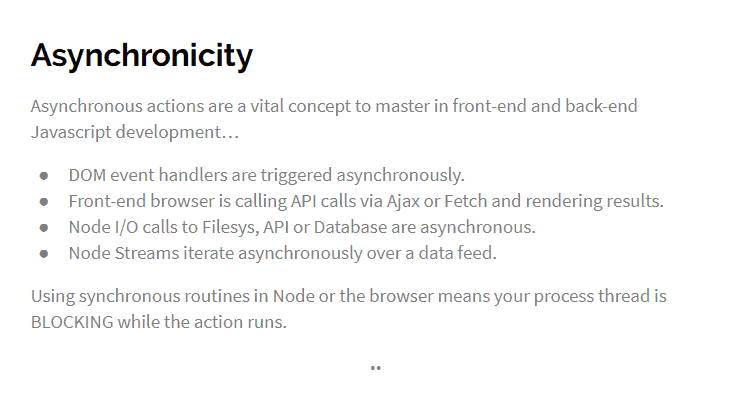 Find the full information here
7. W3C Content Security Policy and HTTP Headers for Security by David Epler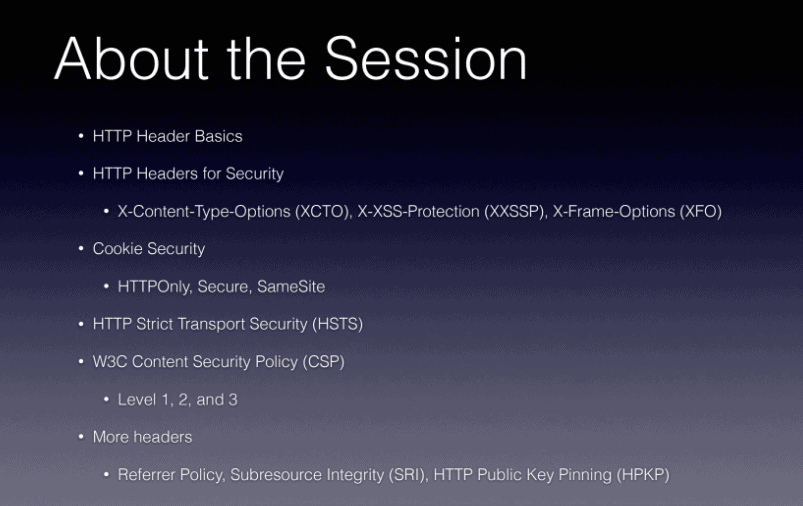 What about those Headers? Let's find out more here
8. Building Mobile Apps with Framework 7 and Vue.js, by Simon MacDonald
Why is design so hard?
And why is CSS so awesome?
Find out more here
9. How to Run a High-Functioning Team? by Nick Heiner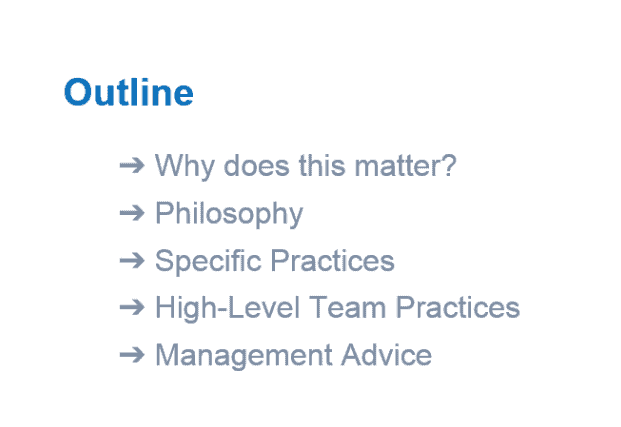 Really, how? Hear what Nick said, here
10. MAKING USE OF OUR ROBOT OVERLORDS
Automating Your DevOps Workflows
Brian Thompson had a great talk about MAKING USE OF OUR ROBOT OVERLORDS- Automating Your DevOps Workflows
Why automate?
Lots of complexity
Here's the full presentation link
11. MicroSpa Architecture: The Journey so Far by Jessica Kennedy
Jessica shared her experiences with MicroSpa Architecture so far. And we are happy to read this now. Take a look!
12. Stop JavaScripting like it's '99!
Honestly, there are some people guitly on this charge. Hunter Loftis will help you stop as well. Take a look how here
13. NCDevCon official YouTube channel
Follow them because they will be updating their channel daily with recordings. Here's the link.
We have two more conferences this year:
CFCamp, organized by Michael Hnat, et al (Munich, Germany) October 19-20 2017
Adobe ColdFusion Summit, by Adobe (Las Vegas, NV, USA); November 16-17 2017
Which one will you be attending?
And to continue learning how to make your ColdFusion apps more modern and alive, I encourage you to download our free ColdFusion Alive Best Practices Checklist.
Because… perhaps you are responsible for a mission-critical or revenue-generating CF application that you don't trust 100%, where implementing new features is a painful ad-hoc process with slow turnaround even for simple requests.
What if you have no contingency plan for a sudden developer departure or a server outage? Perhaps every time a new freelancer works on your site, something breaks. Or your application availability, security, and reliability are poor.
And if you are depending on ColdFusion for your job, then you can't afford to let your CF development methods die on the vine.
You're making a high-stakes bet that everything is going to be OK using the same old app creation ways in that one language — forever.
All it would take is for your fellow CF developer to quit or for your CIO to decide to leave the (falsely) perceived sinking ship of CFML and you could lose everything—your project, your hard-won CF skills, and possibly even your job.
Luckily, there are a number of simple, logical steps you can take now to protect yourself from these obvious risks.
No Brainer ColdFusion Best Practices to Ensure You Thrive No Matter What Happens Next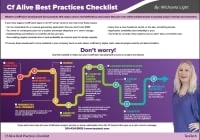 ColdFusion Alive Best Practices Checklist
Modern ColdFusion development best practices that reduce stress, inefficiency, project lifecycle costs while simultaneously increasing project velocity and innovation.
√ Easily create a consistent server architecture across development, testing, and production
√ A modern test environment to prevent bugs from spreading
√ Automated continuous integration tools that work well with CF
√ A portable development environment baked into your codebase… for free!
Learn about these and many more strategies in our free ColdFusion Alive Best Practices Checklist.