Welcome to the third ColdFusion Containers Roadshow Webinar by OrtusSolutions. This Friday, Brad Wood gave a presentation on the topic of "Configuring your Containers with CommandBox & CFConfig". 
These series are being held throughout the September, every Friday at 11 AM CST. Topics are covering anything you would need to build sustainable containerized ColdFusion applications using CommandBox, ColdBox, and ContentBox CMS technologies.
Remember that all webinars are FREE but with limited seats, so hurry up and sign up!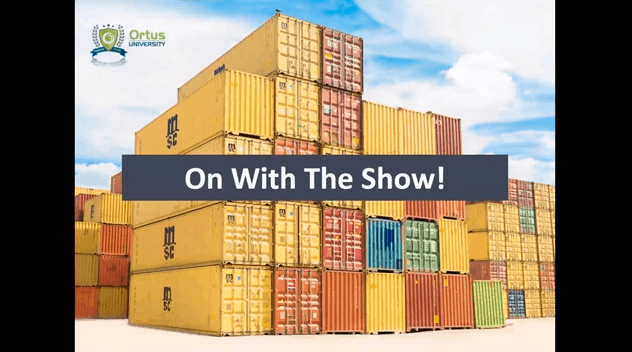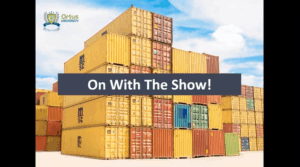 Welcome to CommandBox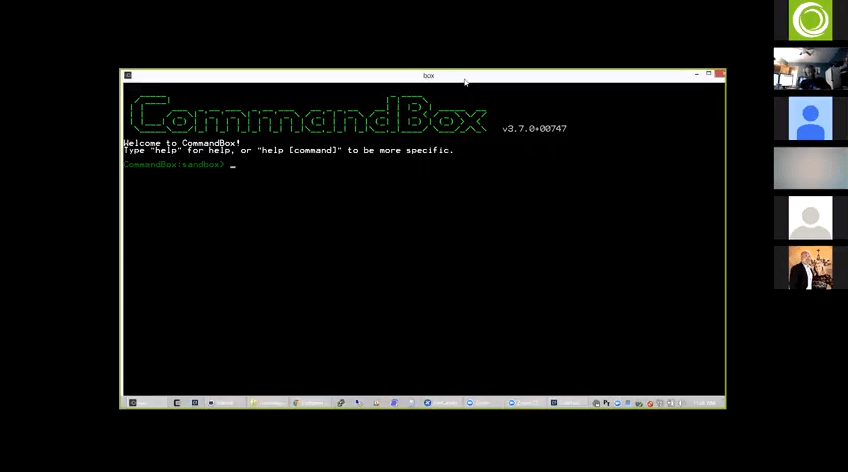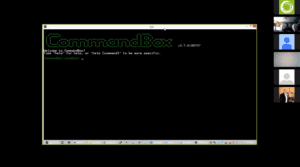 Treating your servers as pets Vs. treating them as cattle

Cattle= quick, easy; don't pet'em too much

Able to quickly change a version of Lucee, without having to start from scratch
The last missing piece= configuration
Pain points- script
Servers being able to spring forward
CFCONFIG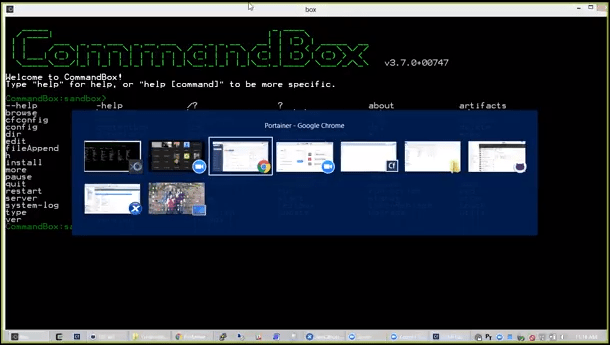 Module for CommandBox that allows you to manage the configuration of any ColdFusion image
Read the settings from the server, set them into a server, and trasfer settings around.
Using environment variables to configure your servers
Modus operandi
Built-in helpers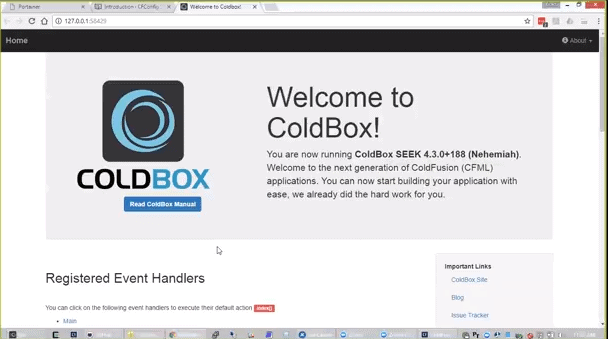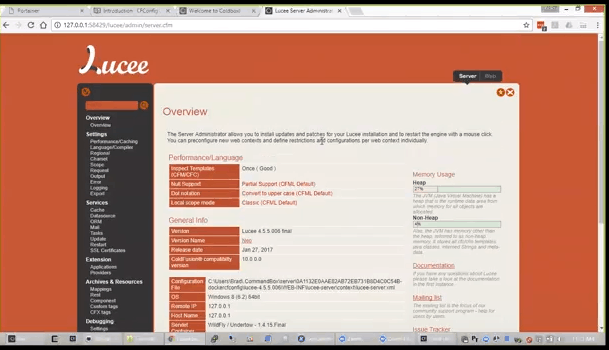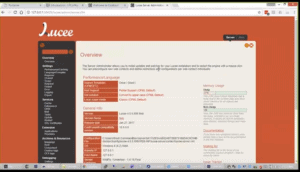 CFCONFIG will decrypt your mail server passwords and your data source passwords
Re-encrypt when finished

Solutions to encryption and workaround

Anytime you stop a CommandBox server it will export whatever the current settings are

good for sharing with co-workers
Use source control as the mechanism for managing your settings in a generic way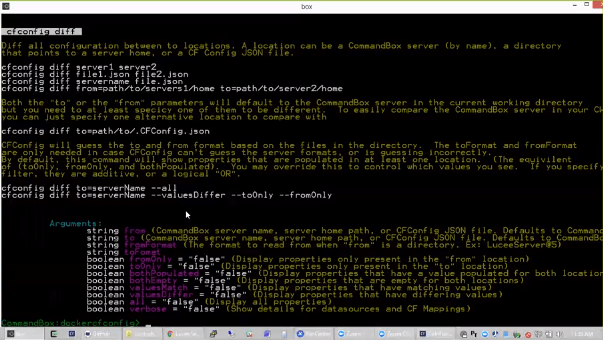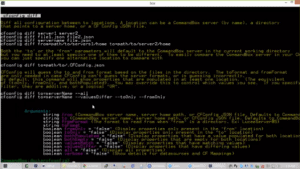 Did you mean?

Set environment variables
JSON file supposed to be picked up by default
Docker container can die at any moment

Importance of shared files storage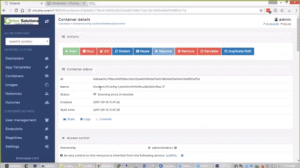 Start up the server
Import the configuration
Warm up
When done with that, Docker containers will start up in a second Vs. over a minute long
Links
The whole month of great stuff coming up. Once again, big ups to the guys from OrtusSolutions for putting together this Roadshow.
The next Docker Roadshow is on Sep 22, 2017, 11:00 AM. Jon Clausen will be talking about "Box Microservices".
Sign up for the webinar
I must say that Ortus always has a very good overview of what's going on. Very simple, clean, neat Sign up page will welcome you and give you the basic info.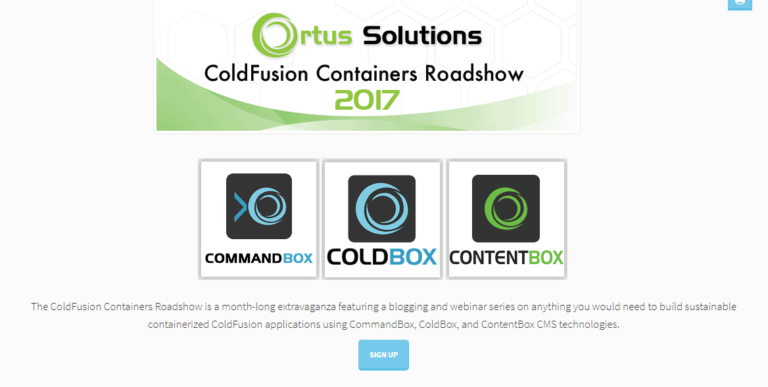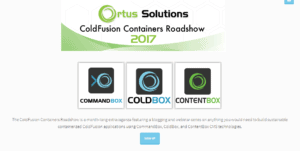 You can choose to attend one or more of the following sessions.
Here are the dates:
Time shows in Central Standard Time (US and Canada)
See you there folks!
[contentoptin]