Raymond Camden talks about "Kick Your Server to the Curb and Go Serverless" in this episode of ColdFusion Alive Podcast, with host Michael Smith. Raymond is a developer advocate for IBM. His work focuses on LoopBack, API Connect, serverless, hybrid mobile development, Node.js, HTML5, and web standards in general. He's a published author and presents at conferences and user groups on a variety of topics.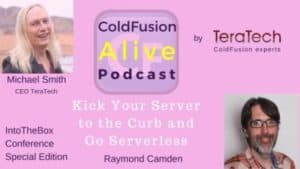 Some of the topics discussed in the podcast are:
OpenWhisk
Serverless
REST service
Resources: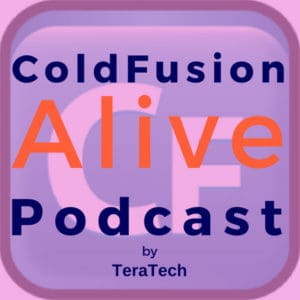 Interview transcript:
Michael Smith:                  Welcome back to The Box interviews. I'm here with Ray Camden, developer advocate for IBM, and a long time fan of ColdFusion, and he's speaking on, what are you speaking on, Ray? It sounded like a very interesting topic about OpenWhisk.
Raymond Camden:          Yeah. So I'm speaking about Serverless with Apache OpenWhisk, which is a project that IBM is heavily involved with, as well.
Michael Smith:                  And for those who haven't understood what OpenWhisk is, because it sounds like, from what I've read, it could do a number of things. Some of which are incredibly powerful. Ray, what exactly is it?
Raymond Camden:          Let me back up and talk about Serverless first, because I kind of avoided the topic for a while myself, because I knew the name was kind of stupid, and even more so than My Cloud, you know, Serverless, I knew, was the exact opposite, unless they were running on imaginary numbers, or something, but the best way to think of it is function as a service.
About the speaker
Raymond is one of the speakers for the upcoming Into The Box  ColdFusion Conference, where he will talk about going Serverless.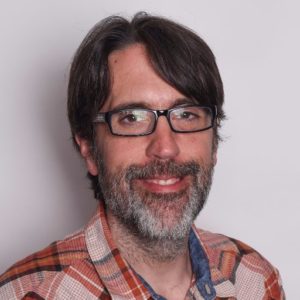 Learn more about Raymond Camden at:
Blog – https://www.raymondcamden.com/
Twitter – @raymondcamden