PT Remote ColdFusion Programmer
(Magical at CFML coding and working with clients)
Are you a talented ColdFusion Developer with an abundance mindset? Can you work your programming magic on several projects as a subcontractor 10-30 hours/week?
You are creative, enthusiastic about CF and get stuff done.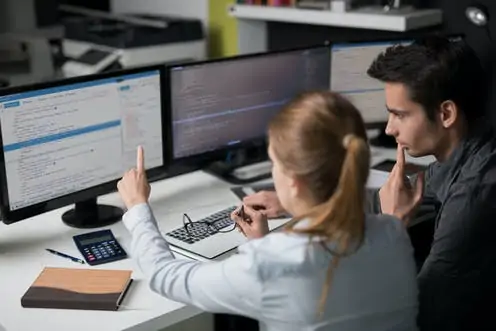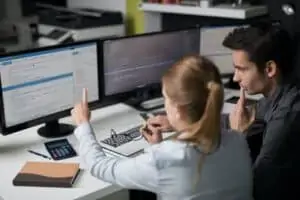 As a TeraTech ColdFusion Developer you will be responsible for developing software on different projects by writing CF source code, debugging and testing, developing SQL databases, and communicating with clients frequently via BaseCamp and Zoom calls.
This is remote work – so make sure you have good internet and can do weekly calls in the US timezone. You need to have worked remotely before.
About you
Your Tech Skills
You have been programming in CF and SQL for at least 2 years, and you love it!
You enjoy writing straightforward, bug-free, easy-to-read and -maintain code, without adding bells and whistles that are not in the requirements.
You are great at accurately estimating software development tasks and helping to craft project specs. You're easily able to keep to estimates and deadlines — nothing gets away from you!
You're an amazing coder — you write secure code that is defensive against bugs leaking in from other modules or bad data.
Your People Skills
While you are happy focusing on coding undisturbed, you also have great people skills + high EQ. Even when things go wrong (which happens rarely), you won't piss off clients. You speak and write excellent, colloquial English.
You collaborate well and are happy to perform code review sessions with other developers and suggest improvements or alternate strategies when appropriate.
You're a proactive person. You do what you say you will do, when you say you will do it. If you are stuck or have questions, you speak up/email straight away.
The Work
You're happy to work 10-30 hours per week
You are available for weekly phone conference calls during 9a-5p M-F ET.
You're on top of things and respond to texts or VM within an hour, emails within 24 hours
About us
Join one of the most respected ColdFusion development companies in the world. Become part of a team that works on varied projects and makes a real difference to the success of our clients.
We believe in an abundance mindset, positive visioning, a sense of humor and personal growth as part of work.
Next step
If you are interested, email me at michael (at) teratech.com with your phone number with days/times available to talk, when you can start work, number of hours per week available, and attach your resume as a PDF. Please put "TeraTech CF Remote Project" in the subject line when you reply so that I can find your reply among the hundreds of emails I get each day 🙂
Thanks,
Michaela