10 things to do if your ColdFusion developer gets hit by a bus or quits their job
Prevent ColdFusion projects problems by doing maintenance right the first time!
You're responsible for a revenue-generating application that you don't trust 100%, and

You have no contingency plan for a sudden developer departure or a server outage!

Your existing developer went snowboarding and never came back

Every time a new freelancer works on the site, something breaks
By using this Checklist you will be sure that you have integrated these simple but highly effective tools into your team's workflow.
"All deliverables were A or A+. Took the problem head on…didn't try to shoe it into something else."
- Chris Spera, ICF
"Always delivers on-time and on a budget. Trustworthy – they get it done and stay within budget"
- Roque Viegas, Georgetown University CIED
Type in your info to get instant access to the Checklist and regular weekly maintenance tips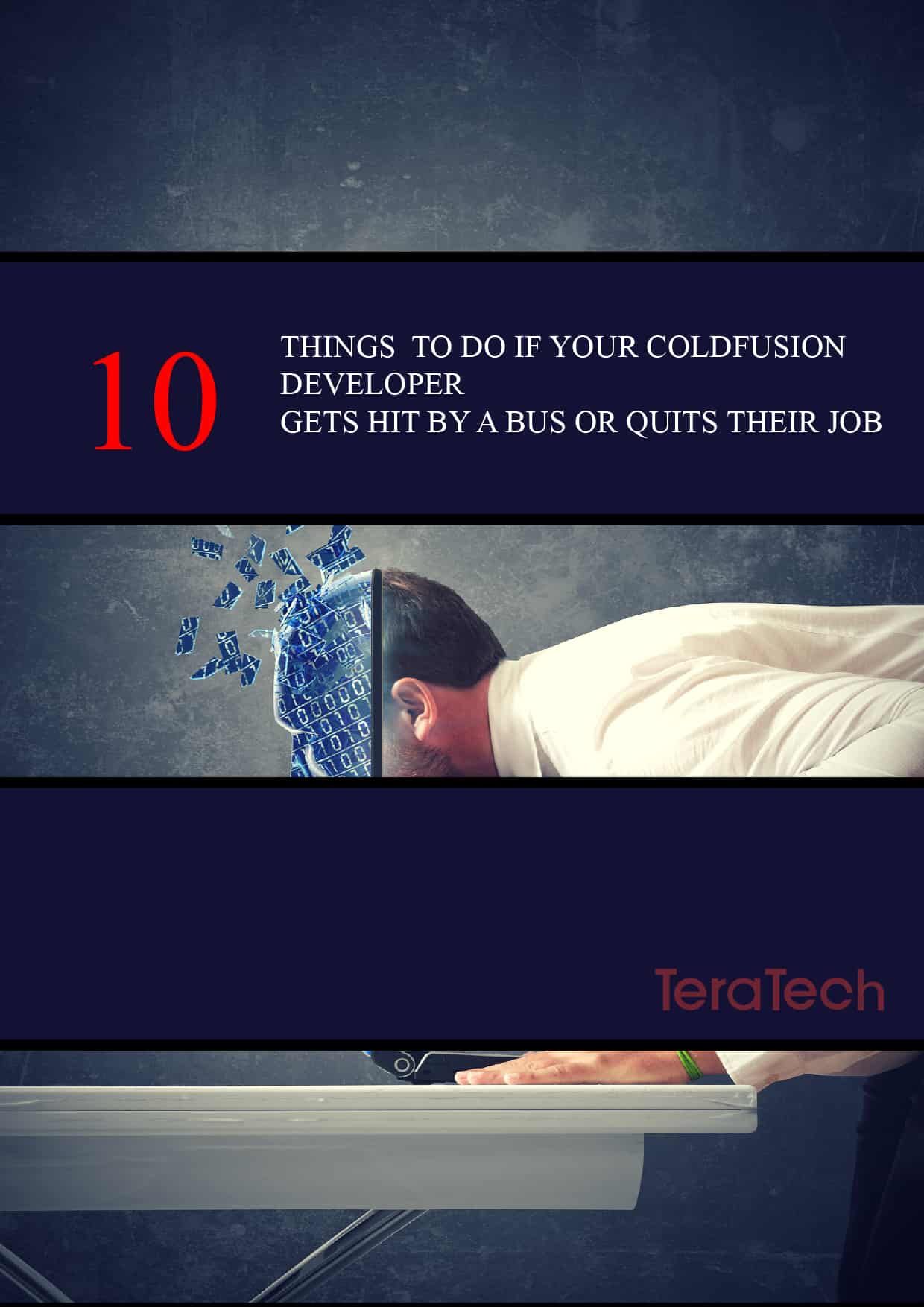 Protect your business reputation by increasing reliability for your custom ColdFusion application.