Are you a talented writer who can create technical-related content for our blog?
About you
You are an amazing writer. People other than your mom frequently ask you why you're not writing full-time. You are obsessive about your copy and would sooner release the cyanide capsule hidden in your false tooth than a press release with an "it's/its" error.

You are a creative person who is passionate about writing interesting, nicely formatted and easy-to-read articles that get our prospects liking, sharing and commenting.

You get a kick out of lots of people reading, liking, linking, and commenting on your work.

You live and breathe GTD and get stuff done on schedule every week.

You love tasks to be organized and clear and change anything that is not to be that way pronto.

You have a natural curiosity that drives you to learn, research and investigate.

You have done some amazing work to date and are certain your best work is still ahead of you.

You have an irrepressible joie de vivre that permeates your work and elevates it from good to great.

You know that great writing is the result of both your spiritual side and your practical side.

You are good at working remotely, working smart for results and working reliably.
Are you an Ideal Candidate for our Writer?
You have been writing for years and love words.

You have experience working at a software development company and have a basic understanding of the software development process. Maybe you worked as a Developer, Tester, Wrote Tech documentation, Project Management, Marketing.

You are good at creating order from raw research chaos.

You are good at telling engaging written stories.

You understand content marketing and keyword optimization.
About Us
We create amazing custom software for medium-sized US businesses using the ColdFusion programming language. Our teammates are spread all over the world from US, Mexico, Europe and SE Asia. We ran the international CFUnited conference for 11 years and have several books in the works this year. We are the most well-known company in this niche and have been in business since 1989.
I am ready, tell me about the Job Details!
Research, write and edit 2 articles (1000 words each) plus shorter social media posts each week. Overlap one day per week with European time zone for meeting with Marketing Manager.
Paid Monthly $400 USD/mo for these 8 articles plus social posts text.
You will research, outline, create and edit content.
Your job success will be measured on the number of quality articles you post each month.
You are creative, enthusiastic and get stuff done.
You want to work in a professional position and earn some extra cash.
Here are the tasks you will do
Research new articles for blog and social media

Convert podcast transcripts into articles.

Look for themes, organize the content and write articles that make it more accessible, with subheads, bullets, itemized lists, tips, and pull-quotes. Where you see the opportunity to create visuals to convey the content, define the visual that should be designed.

It's not just about organizing the content - we want to tell stories. So that readers want to read on and finish the article. And ideally, share it with friends.

Write articles that are original (must pass plagiarism checker), are easy to read and contain valuable information for our ideal prospects.

Run your articles through search engine optimization tools.

You are an English freak and ensure that only professional quality materials are seen by potential prospects and clients.

Weekly meetings with Marketing Manager to assign writing tasks for coming week and review content created prior week. Ad hoc help and monitoring via Basecamp.
This is our usual process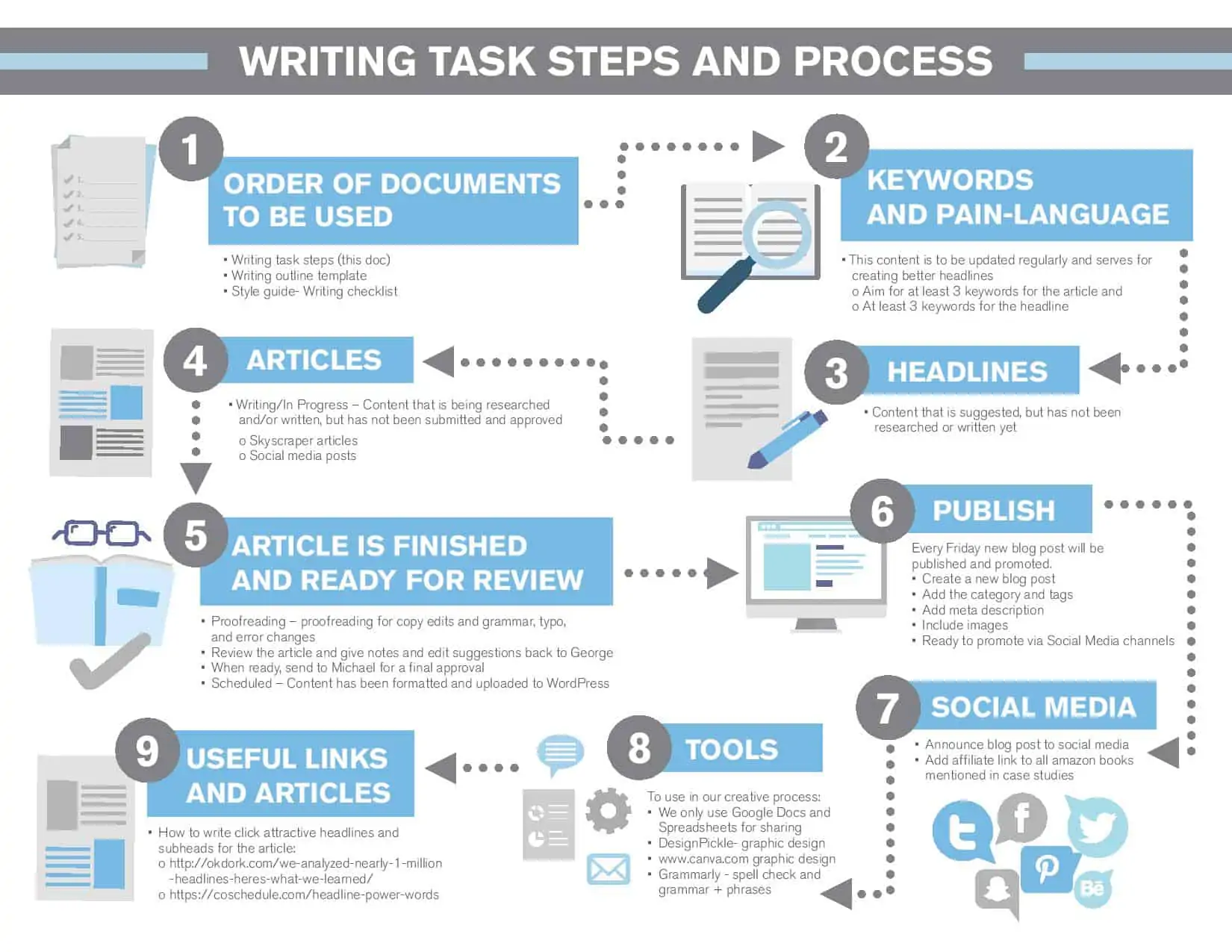 Our Style Guide and Writing Checklist to help onboarding and creating top-notch articles
This will help you write ONLY the best articles.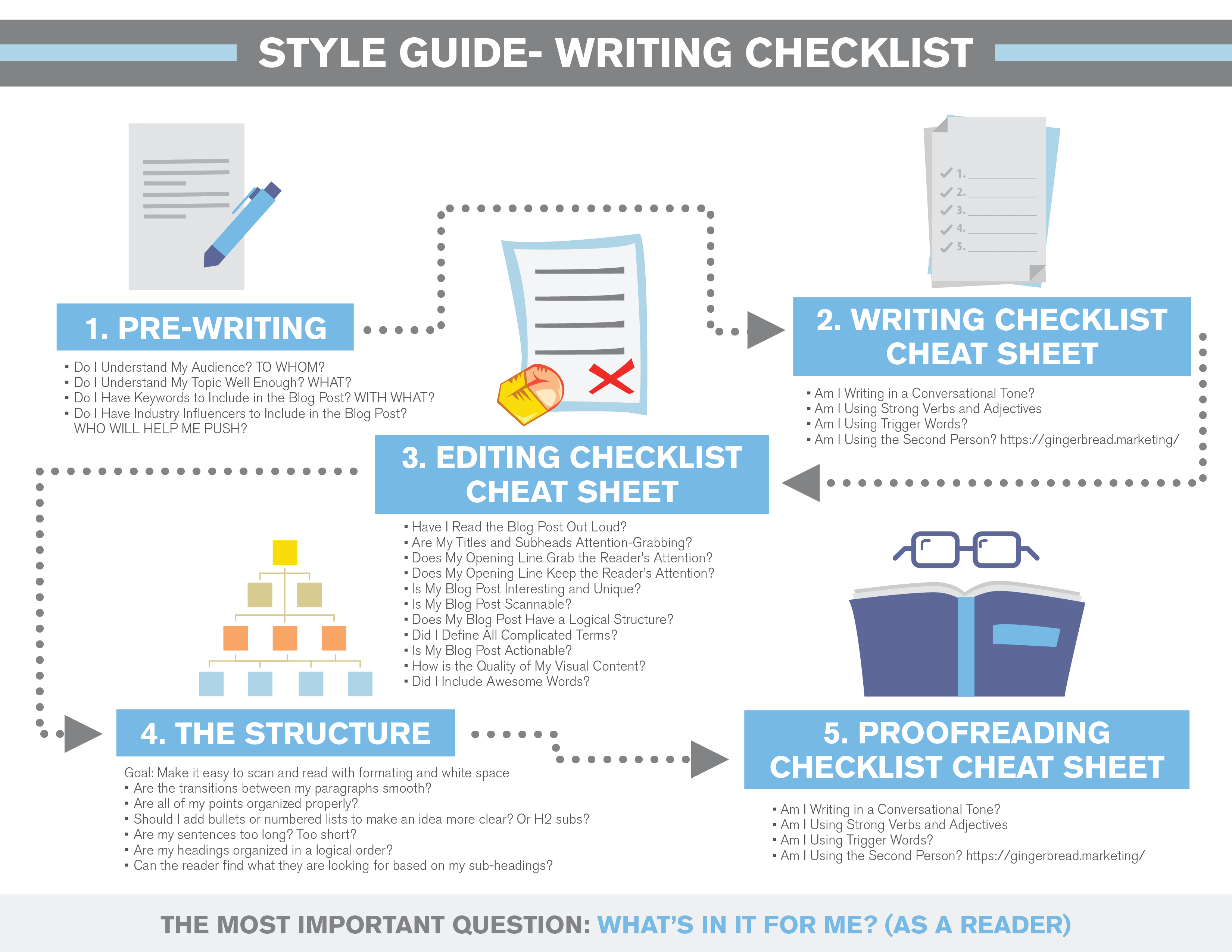 Every article begins with an outline
You can do this when thinking about what should be the organization and eventual contents of your article. An outline helps you predict the overall structure and flow of your writing.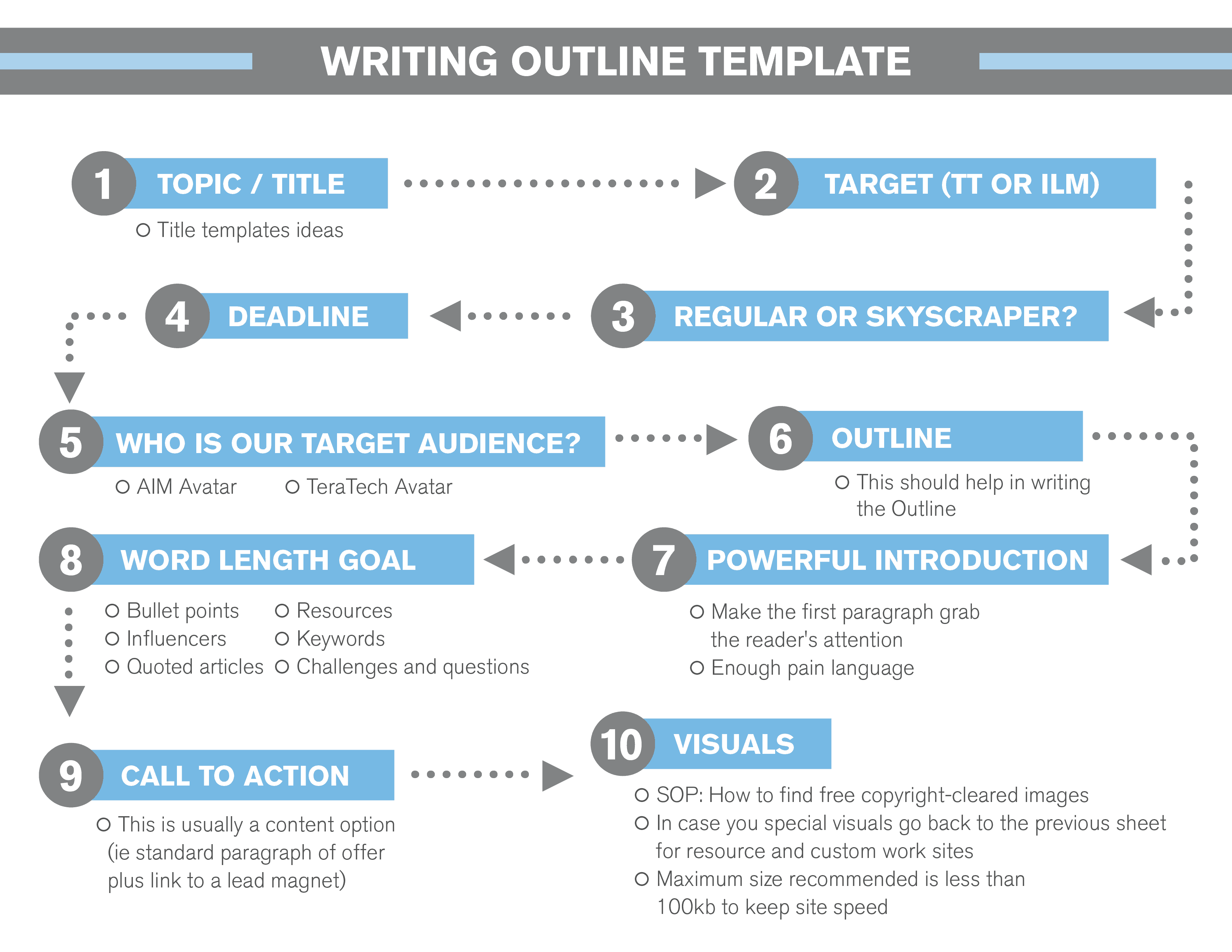 Things that you do NOT have to do in this job
You do not need to come up with new story ideas and article titles (and your input on this is welcome)

You will not reply directly to prospects or clients via email with sales-related info. We have a salesperson who does this.

Ditto for graphic design or finding images for your articles.
To apply for an interview with our fun company, please reply back with the items below
Start your cover message with "I am the best writer for TeraTech because " and tell us why in 30 words or less.

And end it with How you develop and maintain your abundance mindset every day?