Each year Adobe organizes ColdFusion Summit. It is held in Las Vegas, Nevada. This year it will be in Hard Rock Hotel and Casino, October 1 – 3, 2018.
Of course, let's not forget the CF Summit East 2018 which was held a few months ago on the east coast. After all the conferences about ColdFusion this year, this always feels like a nice topping at the end. And, since it's THE event, all the CFers are talking about it already.
Adobe never sleeps. Some of the webinars are already happening and some other interesting stuff. Let's dig in and see what it is and what we can expect.
Adobe ColdFusion Roadshows
and the topics were about the new features in the upcoming release and direction of Adobe ColdFusion along with more detailed plans over the next couple of years.
Adobe started the year very early. This one was held at
San Diego, CA
San Jose, CA
Denver, CO
Columbus, OH
Memphis, TN
Atlanta, GA
Related: Adobe ColdFusion 2018 Roadmap By Rakhsith Naresh
Adobe held a series of Roadshows on the East Coast starting from April this year. It was so cool to see how many CFers (not only from East Coast) came to see these.
The events were held at
Boston, MA
Pittsburgh, Pennsylvania
Cleveland, OH
Indianapolis, IN
Pre-Conference Labs
This is little something for the die-hard fans of ColdFusion. Well, not really. This is something that i recommend everyone should come and see. And LEARN. As much as the conference itself is fun and interesting and informational, sometimes I do feel this is when I learn most about the new stuff and I do get the time to digest it all. Also, it gives me some time to prepare for the main event.
Pre-conference Session 1: Troubleshooting Common CF Challenges
Charlie Arehart, the CF veteran, will talk about
High CPU use in ColdFusion
High memory use
Long-running or hung requests
Long-running Jdbc transactions
and much more.
Make sure you bring your laptop and don't worry- trial editions of the software to be used (including ColdFusion) will be provided in advance or at the event (for windows and Linux).
Pre-conference Session 2: Hands-on ColdFusion Security Workshop
Here you will learn how to find and fix security vulnerabilities in your ColdFusion codebases and about
"several classes of web application security vulnerabilities and how they pertain to CFML". But that's not all you'll learn here. There's more…
For the full info about Pre-Conference Labs and to apply follow this link
Adobe ColdFusion Summit 2018

Organizers promise that this will be the most informative and the best CF Summit so far. I am sure it's not bragging and that it will be. Here's something to get you the first info
Here are some things to expect:
Something for everyone: With 40 sessions spread out over 4 distinct tracks, there is something to savour for every developer, regardless of proficiency.
Hands-on experience: We despise a slew of monotonous lectures as much as the next person. This year's sessions are interactive and eye-opening, ensuring you put into practice what you learn at the summit.
License to build: Purchasing a pass for the summit entails a free subscription to Adobe ColdFusion Builder (2018 release). We envisioned this with the hope that this year's insights empower you to create new, cutting-edge applications.
Network with the best: The cream of the crop in rapid application development are going to be there. Start forming your queries and remarks now – you'll get ample opportunity to interact with them.
Friends and frolic: These many sessions can leave a person exhausted. There's enough great food, drinks and games to satiate the debonair in you after a hard day's learning. It's Vegas after all!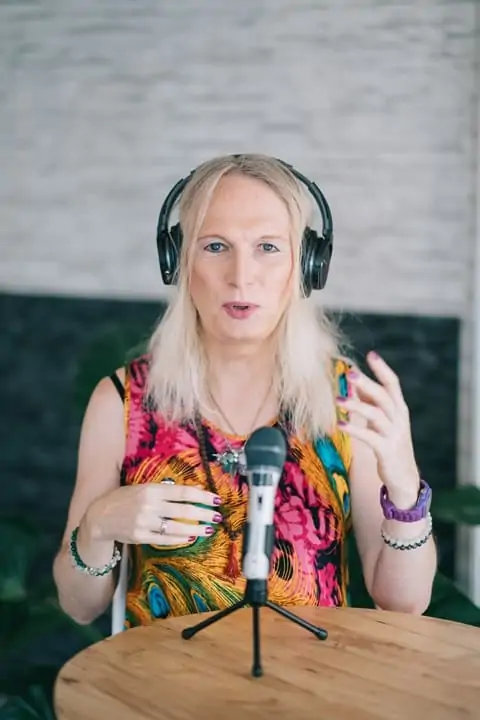 Michaela Light is the host of the CF Alive Podcast and has interviewed more than 100 ColdFusion experts. In each interview, she asks "What Would It Take to make CF more alive this year?" The answers still inspire her to continue to write and interview new speakers.
Michaela has been programming in ColdFusion for more than 20 years. She founded TeraTech in 1989. The company specializes in ColdFusion application development, security and optimization. She has also founded the CFUnited Conference and runs the annual State of the CF Union Survey.