David Tattersall talks about "What is new in Fusion Reactor 7 (20 new features)" in this episode of ColdFusion Alive podcast with host Michael Smith.
Episode highlights
What is Fusion Reactor

Monitor and Alert for server problems

Highlights of Fusion Reactor

Crash Protection

Memory, CPU

Multiple JVMs supported

Debugger

Code profiler

Less than 1% of CPU used

What is new in Fusion Reactor 7

20 new major features

100 minor improvements and bug fixes

Memory profiler

Soft released August 2nd 2017

Currently on version 7.04

MBean requests and 100s of attributes

Full SQL statements in each request (from Request History)

Pricing $39/mo/server $79 for Ultimate

Do you have a developer edition? $199/year

Why are you proud to use CF?

WWIT for you to make CF more alive this year?

What are you looking forward to at CFCAMP?
Mentioned in this episode
APM = Application Performance Monitor
JVM = Java Virtual Machine

JDBC = database requests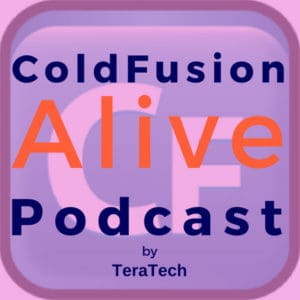 Bio
David Tattersall has been in working in IT for over 30 years. Since co-founding Integral in 1998, he focused on company management, business development, and sales & marketing. Integral has become a leader in server monitoring and application performance monitoring (APM) solutions in the ColdFusion / Java segment. His flagship product – FusionReactor – www.fusion-reactor.com is used on over 25,000 production servers and has been purchased by over 5,000 customers.
Links
PS Do you have a contingency plan for when you Ideal ColdFusion Developer gets hit by a bus?
What are the first steps you take for preventing the ColdFusion project problem?
This awesome Checklist is the best next step…