Jorge Reyes talks about "CF Suicide, Depression, and Recovery", in this episode of ColdFusion Alive Podcast, with host Michael Smith.
Episode highlights
Suicide T or F quiz

The person with suicidal thoughts will have those thoughts all of his/her life

Suicidal Thoughts shouldn't be talked directly. You will make the person kill him/herself faster

If a person already tried to kill him/herself. A new attempt is less likely.

Suicide happens without warning

Someone bragging about killing him/herself just wants to draw attention to themselves.

People with suicidal thoughts – they absolutely want to die.

Developer thinking about suicide

Disclaimer: we are not doctors and don't play one on TV either

How a developer he had trained then a month later he killed himself

But he seemed engaged and happy

The tip of the iceberg – small talk and big talk

How he helped a developer friend who wanted to kill himself

Developer depression

Not talking about this

The history of depression and mental illness – fear of talking about it

Rather die than talk about it

Fear of being judged

Stress and anxiety

Tools for releasing anxiety and depression

Exercise

Meditation

Time in nature

Sleep

Relaxation

Massage

Digital detox day

Friend time

Understanding and listening

Human touch

Laughter – silly movie or laughter yoga

Shame = not deserve to exist

PTSD

Friends of those who are suicide

Be aware of other people

Take some action

Resources
Call Suicide prevention lifeline

its free

Confidential

And available 24/7

1800 273 8255

Addictions don't help, they cover up

Alcohol

Drugs

Food

TV and media

Shopping

Overwork
What are you looking forward to at CF Summit?

Moving out of CF legacy hell
Mentioned in this episode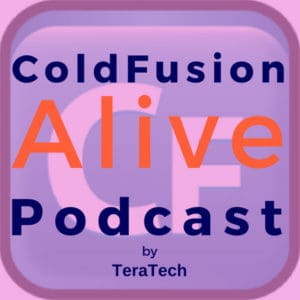 Bio
Jorge is a passionate Industrial Engineer born in El Salvador with 7 years of experience managing projects. Business manager at Ortus Solutions, Corp.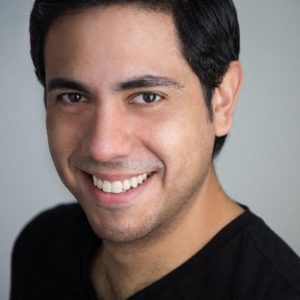 Links
Jreyes (at) ortussolutions.com
Interview transcript
Michael:          Welcome back to the show. I'm here with Jorge Reyes, and we're talking about a very interesting subject. And it's very serious for some developers out there in ColdFusion which is ColdFusion suicide, depression, and recovery. And Jorge here has a very interesting story to tell of a couple of experiences he's had with this. But we're gonna start off the show with a quick true or false quiz for everyone listening. And we're also gonna look at if you have any friends who've either thought about suicide, or committed suicide, how you can deal with that. And we'll have some resources in case anyone's feeling suicidal, or knows someone who is. So, very important topic. Welcome Jorge.
Jorge:               Thank you Michael.
Michael:          So, you mentioned you put together a little quiz for me and the listeners; true or false.
Jorge:               true or false
Michael:          What are those questions?
Jorge:               Yeah, because it is important that we kind of set in check some of the assumptions that people have about suicide, or people considering to commit suicide. So, I wanted to kind of access you and the audience with those.
Michael:          I'm ready.
Jorge:               yeah
Michael:          I hope everyone listening has sharpened their pencils, or their fingertips on their keyboard.
Jorge:               So the first one…
Michael:          We'll put it on the show notes too.
Jorge:               Cool! The person with suicidal thoughts will have those thoughts all of his or her life. True or false, Michael.