Guust Nieuwenhuis talks about "CF Continuous Integration Plumbing with Bitbucket Pipelines" in this episode of CF Alive Podcast, with host Michael Smith.
Episode highlights:
What is Bitbucket Pipelines?

What is Bitbucket?

What is Git?

What is a code repository?

Built on top of AWS

Why CFers should use Bitbucket Pipelines?

Easier setup

Integrated with Bitbucket

Why Continuous Integration and Continuous Deployment

What he likes about the Bitbucket repository

Github is good for open source projects, but is more limited for private repositories

Bitbucket allows unlimited private repositories

Can config based on different branches

Dev branch

Production / Master branch

Feature branches

Docker containers integration

Docker Hub

CommandBox as basis for Docker

Using it with Teams

Queue and concurrent builds

Slack integration

Email on test fail

Costs

Free to start

With 50 minutes build time / month for free

Various Packages  with more build minutes or buy 1000 extra build minutes for $10

How to get started with Bitbucket Pipelines

Why are you proud to use CF?

Easy to use

Flexible

Productive

WWIT for you to make CF more alive this year?

Using modern techniques

Growth in Box products

Docker containers

What are you looking forward to at CFCamp?

Meeting CF developers from across Europe

Sold out
Bitbucket Pipelines brings continuous integration and delivery to you GIT repository, empowering you to build, test, and deploy your code with a simple push. Guust will get will tell you all about it and show you several scenarios in which Bitbucket Pipelines will accelerate your releases.
You'll learn how to configure your Bitbucket repository, define your pipelines, use your own docker containers and deploy directly to your environments. Bitbucket Pipelines will have no more secrets for you!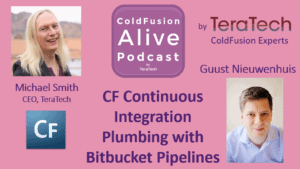 Mentioned in this episode: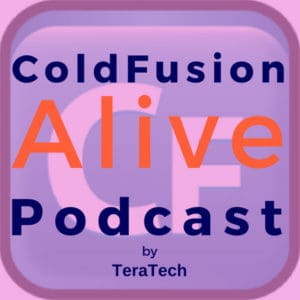 Bio
Guust Nieuwenhuis is a freelance Senior Full Stack Web Developer with experience in a wide range of technologies. Over the last couple of years, he has been involved in projects for various clients like: European Commission, NSHQ (NATO), Adobe, AS Adventure Group, NS (Dutch railways), Proximus.
Recently Guust started developing his own product: Pedrillo. It's a SAAS solution for music orchestra's to manage their musicians, events, library, etc.
In his free time, Guust plays the double bass and drums/percussion, both in small ensembles as in symphony orchestra's. He likes spending as much time as possible with his family and meeting friends for a chat, game or drink. When he still has some time left, he mainly spends it behind his computer to fulfil his hunger for the latest trends in IT.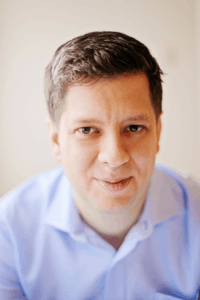 Links
Interview Transcript:
Michael:          Welcome back to the show. I'm here with Guust Nieuwenhuis. I hope I'm saying name right there. It sounds pretty Belgium to me. And we're going to be talking about continuous integration in ColdFusion with a bit bucket pipelines. And Guust is doing a talk at C.F. camp on plumbing with bit bucket pipelines. So, we're going to look at what those are, and why all ColdFusion developers might want to have a look at those. And why doing continuous integration in continuous development are a good thing. What he likes about the bit bucket repository. And we'll also look at how integrates with Docker containers, and how you can use it on your team. So welcome Guust.
Guust:             Thank you, thank you for having me.
Michael:          And if you don't know Guust, he has been a ColdFusion developer for a while. He's a full stack developer and he's currently developing his own part product Pedrilo [01:01] which is a Lucian solution for music. And that's one of his hobbies he plays the double bass so. And the drums, so very talented man.
Guust:             thank you
Michael:          So for those who haven't come across it, first of all, what is bit bucket, and then what is bit bucket pipelines?
Guust:             Well, before you answer what is bit bucket, maybe we should even answer what is Git, and what is [inaudible] [01:35] For those who haven't heard about it. The last few years [inaudible] repositories are central place where you can host your teams, or your individual codes for a project. And one of those solutions for doing that is Git. Git's been very popular last couple of years, and a lot of people are using it very actively. There are a couple of cloud based solutions for Git servers, and one of them is a very well-known one is GitHub, but the other one you could say is the clouds Git repository by Atlassian. And so, that's what Git does solution to host your Git repositories, your project actually. And then pipelines I guess what's Git pipelines?
PS Do you have a contingency plan for when you Ideal ColdFusion Developer gets hit by a bus?
What are the first steps you take for preventing the ColdFusion project problem?
This awesome Checklist is the best next step…