Brad Wood, Luis Majano, and Gavin Pickin talk about "First Look into the Into The Box Conference" in this episode of ColdFusion Alive Podcast, with host Michael Smith. Brad, Luis and Gavin are all speakers of the Into The Box Conference. In this episode, we are going to find out what exactly is the conference about; if there are ColdFusion secrets to come out, and more.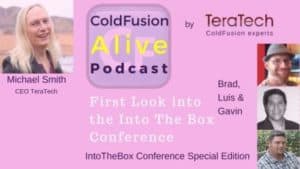 Brad and Luis are speakers for the upcoming Into The Box  ColdFusion Conference. Brad will talk about Converting Legacy Apps into Modern MVC, CommandBox Server Minions, Box Microservices and Ortus Keynote. Luis' topics in the conference are Integration Development, Slaying the ORM Dragons with CBORM, and Ortus Keynote.
Here are some of the topics discussed in the podcast:
Showcasing processes of CF developers

Modernizing CF dev practices

New applications

Adapting a competitive edge

Architecture and business processes

Integration of ColdFusion

Date of the Into The Box Conference

Who are the speakers at the conference
Resources:
Into The Box – https://www.intothebox.org
Java – https://java.com/en/download/
CFML – http://searchoracle.techtarget.com/definition/CFML
Ortus – https://www.ortussolutions.com/
REST – https://en.wikipedia.org/wiki/Representational_state_transfer
Lucee – http://lucee.org/
TeraTech – http://teratech.com/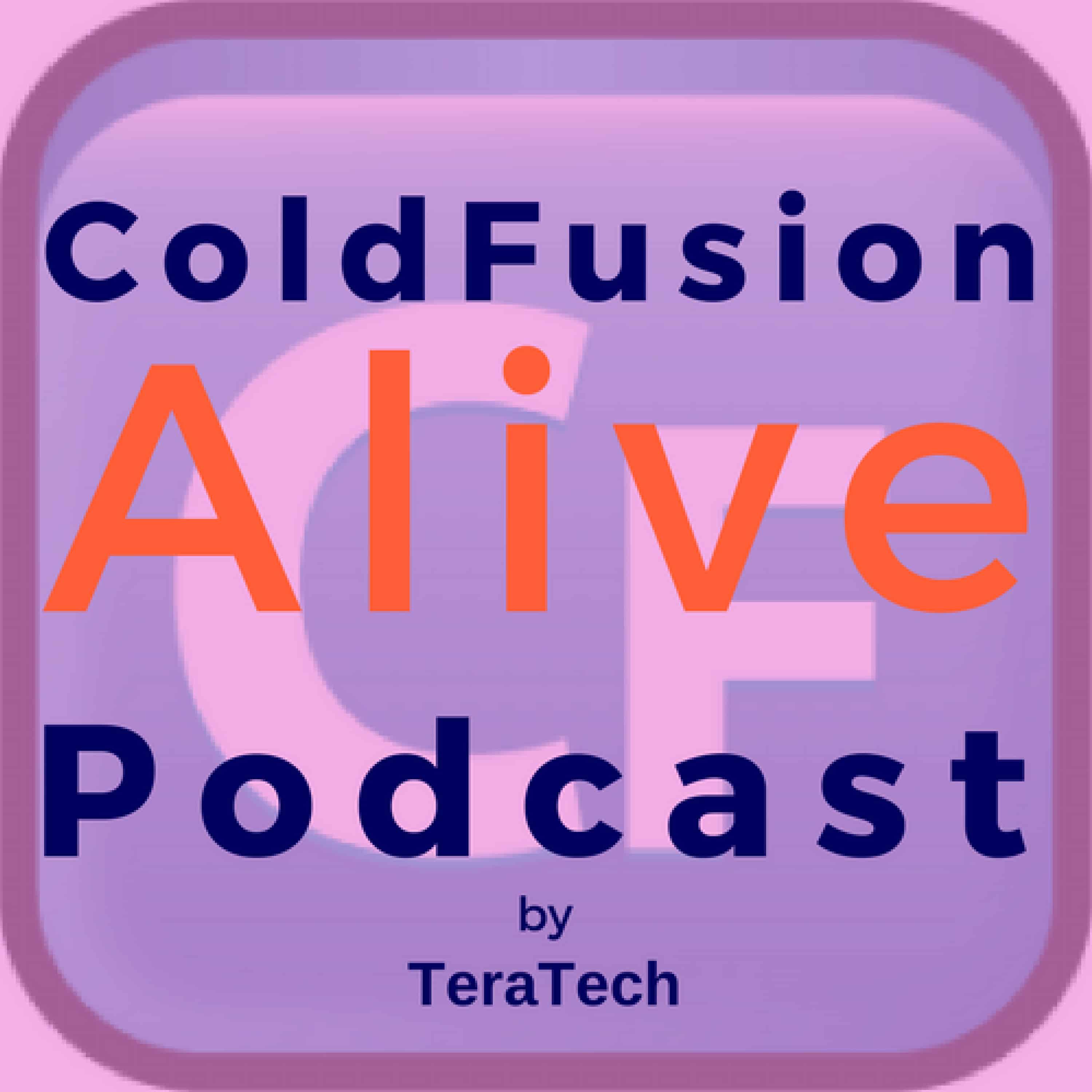 Interview transcript:
Michael Smith:                  Here with Brad, Luis, and Gavin, all from Into The Box Conference, and I am going to find out exactly what this conference is all about. I think there's some ColdFusion secrets gonna come out. I can read some in that white board behind you guys so it's not too secret. Oh, he's covering it up now. All right, Luis. Into The Box, who is this for? Someone's never heard of this conference, who's it for?
Brad Wood:                        It's for everybody, Michael. [crosstalk 00:00:41] ColdFusion developer that wants to take their developer to another level.
Michael Smith:                  Okay.
Gavin Pickin:                       Yeah, we're trying to showcase the tools and the processes that ColdFusion developers who want to modernize their practices, modernize their applications, who want to adopt a competitive edge thing, that's what we're showcasing. We're not just covering Box products. There's a lot of sessions that aren't about Cold Box, are just generic stuff on doctor and other technologies like that.
Luis Majano:                      Architecture, business processes. It's important for us to have a well-rounded developers and not only just about specific language or specific products. Obviously Cold Box, it started, but there's a lot of boxes around the ecosystem now.
PS What are the first steps you take for preventing the ColdFusion project problem? This awesome Checklist is the best next step…